Discussion Starter
·
#1
·
:wavey:
Sup Ya'll,
I decided to weigh in my CRZ and find out what if the manufacturer curb weight is accurate compared to actual automotive scales used to corner balance race cars.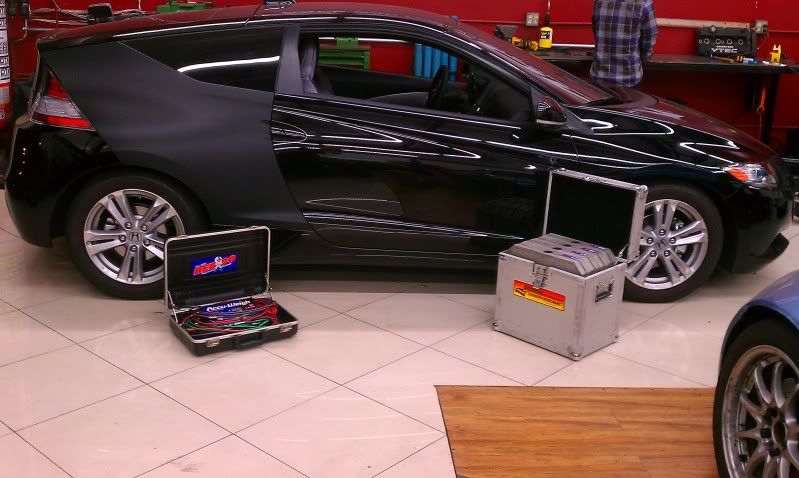 When I bought my CRZ I specifically looked for a base model w/o navi because I wanted the lightest possible. I have many plans for this car. I own a shop in Garden Grove, CA and we're going to try and lighten up the vehicle in any way possible using carbon fiber everything we can make! Lol In doing so we hope to shed 300 lbs and gain 10 mpg's over factory. Dunno if it will work but I'm going to do my best. As for the engine, we'll be looking into fuel economy tweaks like back cutting the valves but still not sure how far we will go with that.
First we zero'd out the scales.
Here is the car on the scales. I used a long level to make sure my shop floor is flat.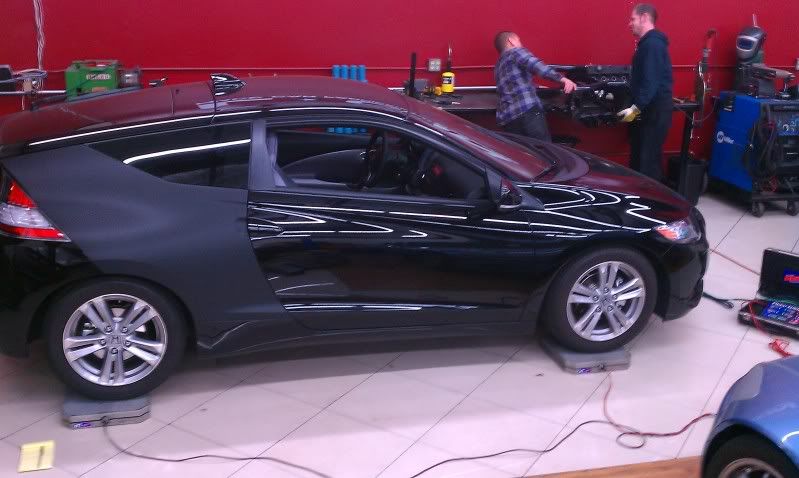 With a full tank of 87 Unical gas the car weighs in at 2606 lbs. I made sure to take everything out of the car except what was in it when I first purchased it at the dealer. So spare is still in the trunk.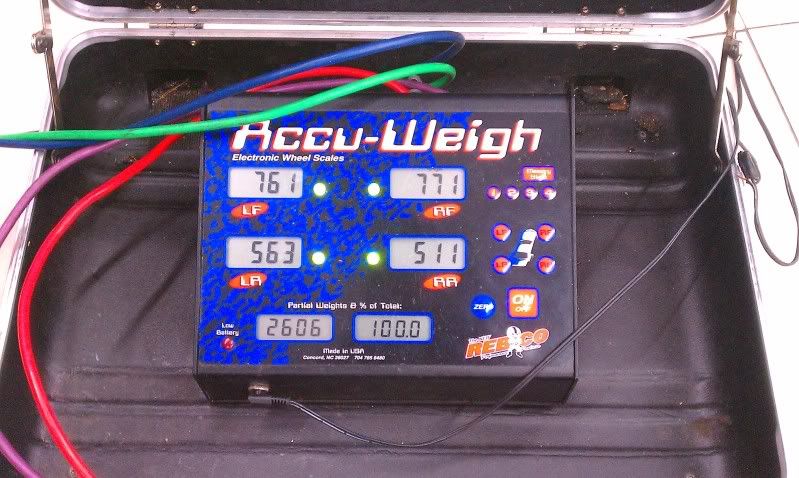 This photo shows the weight distribution of the CRZ.
(58.8% front)
(41.2% rear)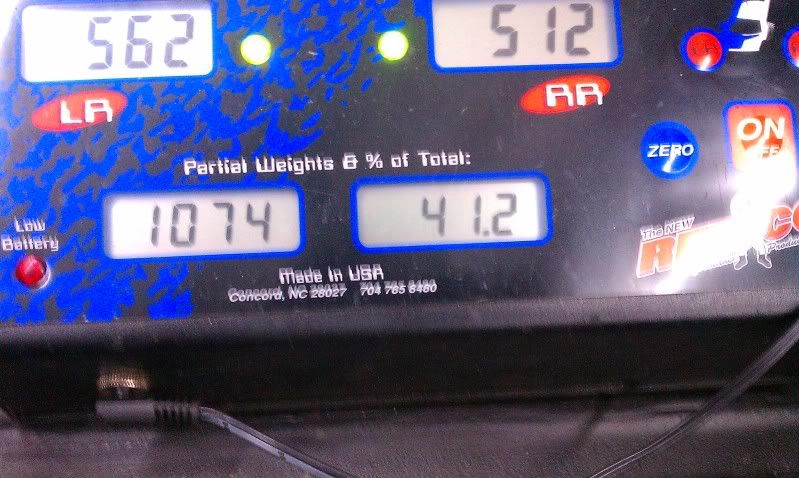 Stock Curb weight says 2635lbs and mine says 2606lbs on the scales. I have 42psi in all the tires and I have the prototype Swift Springs installed on the car. I didn't remember to weight the swift springs vs the stock spring when I did the install, but I cannot imagine they are worth 29lbs in difference. I think the difference would be 5lbs max. Anyhow, hope you guys find this info helpful or just fun facts :hi5: