2013 Honda CR-Z w/ HPD supercharger
With a recent sale of my used OEM clutch kit I was busy browsing Buyee/Yahoo Auctions. I just so happened to find the illusive and mega rare CR-Z car cover. This will be very useful since I'm enlisting in the Navy very soon and the car will need something to protect it from the brutal Texas sun. However, this part is slightly different than the covers we get in the west. For our car covers, it's just one part for all of them. But in Japan, they had an exclusive cover just for the 2016 car. And it had two versions. Part numbers as follows:
08P34-SZT-000A
08P34-SZT-000B
The one ending in a B is the standard cover. But the one ending in an A? That's for the 2016 model only because that year had an optional Modulo spoiler! And this cover is meant to accommodate it. Mine has the Mugen rear wing so this will likely fit very well. Pictures are from the auction I won. Got it for just over $114 before shipping and fees.
Doing just a bit more digging I found an active listing for the same covers with an option for either one. I don't know if they're still in stock, but I have actually ordered from that seller before many years ago so they are legit. Here's a link to the current listing if anyone wants to try to buy one (please use Buyee or your preferred parts exporter/importer):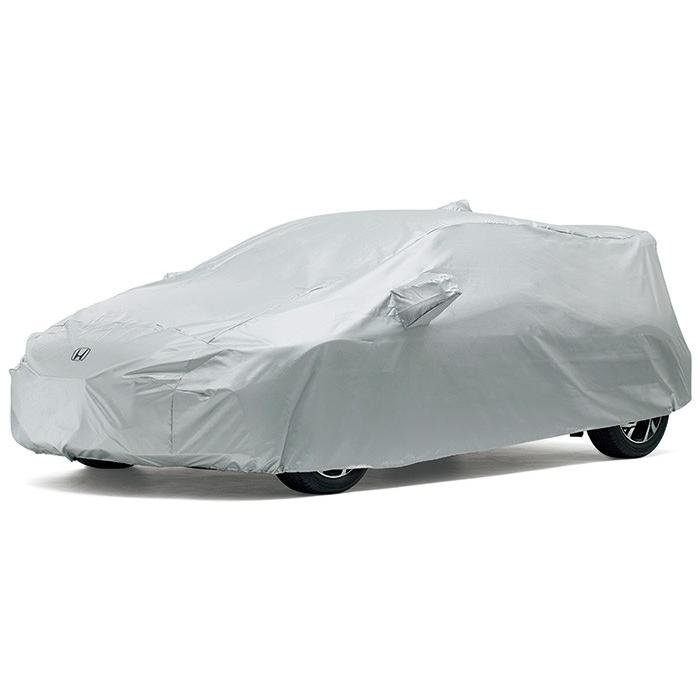 フロント・リア部の裾が絞れ、風などでのめくれを防ぐ。●テールゲートスポイラー装着車用●テールゲートスポイラー装着無し車用※画像はイメージです。カタログ型番【ZF2】対応年式【2015.8〜仕様変更】適用タイプ【α/αMasterlabel】品番:テールゲートスポイラー装着車用【08P34-SZT-000A】テールゲートスポイラー装着無し車用【08P34-SZT-000B】
store.shopping.yahoo.co.jp
Here's the picture from the listing to show how it looks on a car equipped with the rear wing:
If they're still available, get them while you can before they're gone! Mine should get here in a few weeks. I'll post a new thread about how it fits when I get my hands on it.