Discussion Starter
·
#1
·
Hello all. Did this Install a while ago and did a write up showing the before and after pictures. You can check it out here
http://www.crzforum.com/forum/aftermarket-crowd/1879-led-switchback-park-lights.html
Finally had a chance to do a DIY article on how to install these. For a list of bulbs you will need you can check the list I put together here
http://www.crzforum.com/forum/aftermarket-crowd/1879-led-switchback-park-lights.html#post13466
What you will need: LED Bulbs, 6 ohm Load resistor per bulb (or if you plan on replacing your front turn signal bulbs with LED's you can get a 3 ohm load resistor for each side), Electrical tape, solder or solder-less crimp terminals, extra wire, screws, and a metal bracket to mount the load resistors to.
I Suggest putting the load resistor for rear turn signals up front. See my DIY
http://www.crzforum.com/forum/do-yourself-articles/2490-switchback-led-front-turn-signal-install.html#post20722
Because of the heat produced by load resistors they need to be mounted safely away from plastic and there is no where behind the tail light to do so.
Tools needed: plastic pry tool or a flat head screw driver, Philips screw driver.
The difficulty of this project is Easy if just replacing the bulb and should only take a few minuets per side. Read my other DIY for load resistor install.
***I always suggest professional installation. Myself and or this website cannot be held responsible if you damage your vehicle or yourself***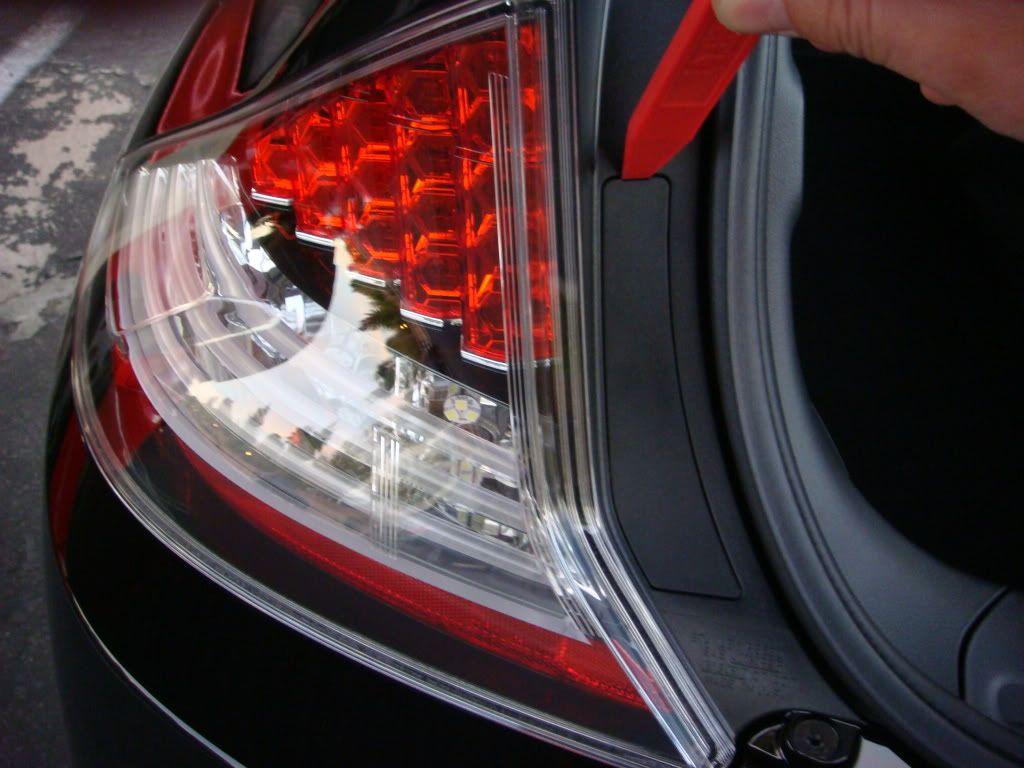 Use pry tool to remove plastic cover.
Remove 2 screws.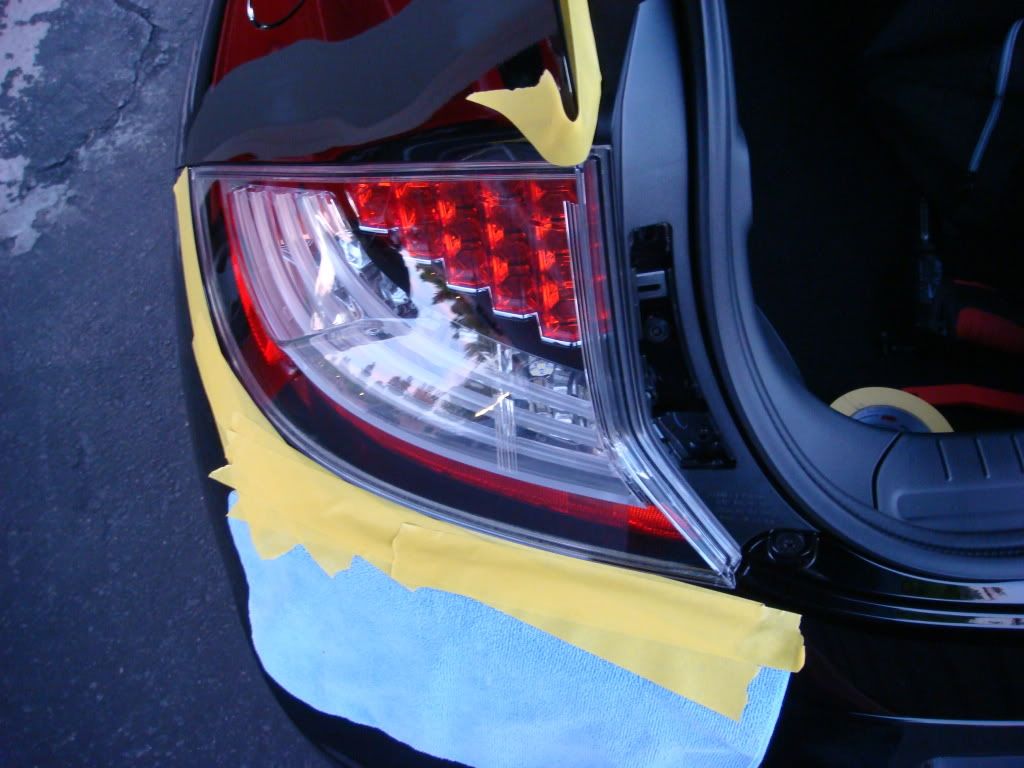 Tape a towel to the bumper to protect it from scratches and give you something to rest the light on while you swap the bulb. I also put a little piece of tape at the top to protect the paint while pulling the light out.
Pull straight back on the light till it releases from the clip, set it on the towel.
Pull each bulb you intend on replacing. I replaced all 3, turn, reverse and side marker. Check to make sure you plugged in the bulb right if not flip the bulb. When all bulbs test good replace light. Gently alight the light withe clips and push it in, replace screws and cover. Repeat on the other side.
Check my other DIY topics for DRL bulb install, Front turn signal bulb and load resistor, and HID bulb swap.