So I decided to start my own Build Thread, not too many of us with the NSBP have it modded, and mine are somewhat basics for now, but tomorrow night I am getting Eibach Pro Street S Coilovers, Basis Rear Sway Bar and JDP spoiler put on, so will update more pics as I go.
Let me start by introducing myself to you guys for those that know me, my names Mike Suite (kinda explains my username =P ). I am almost 25, a student and located out of Southern California, I have met many other So Cal members, and love meeting more Z members in the future.
So let me start from Day 1- Take home, nothing special than recieving my CRZ from the dealer!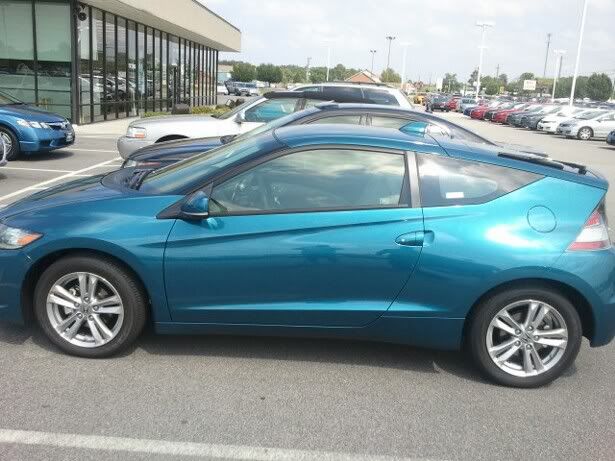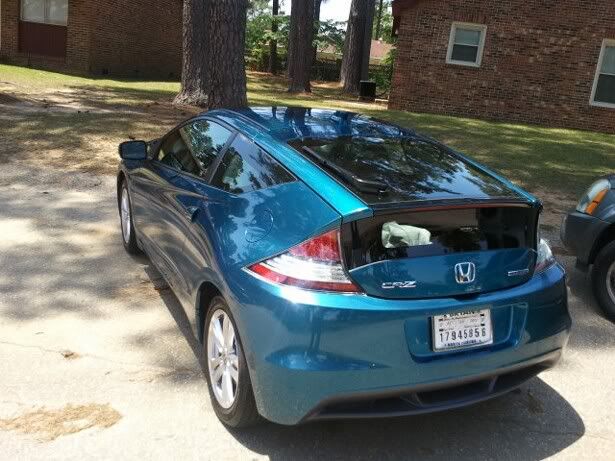 Plasti-Dipped Emblems and license plate-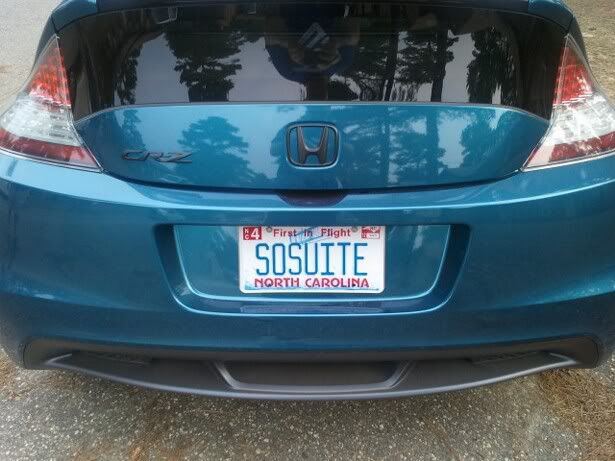 Than came my AEM intake, and Tanabe Medallion Touring exhaust (there is a picture further down with the diffuser where you will see the exhaust, so not going to multipost the same picture, but did upload a youtube video of how it sounds with the CAI/Exhaust combo)-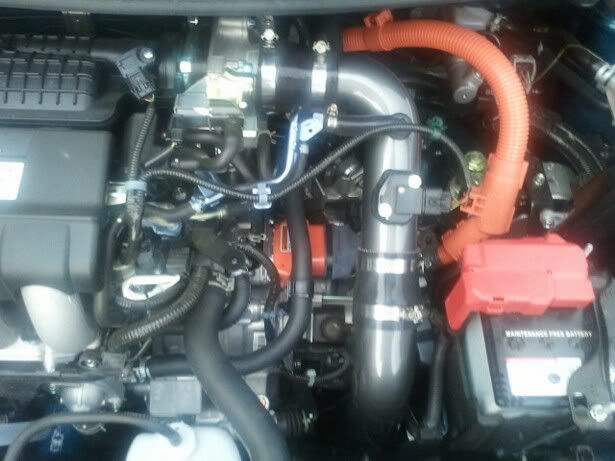 Installed a Cusco Front Strut Bar and the Ver.1 and Ver. 2 chasis braces (just got the pic of the strut bar didnt take pics of the braces unfortunately)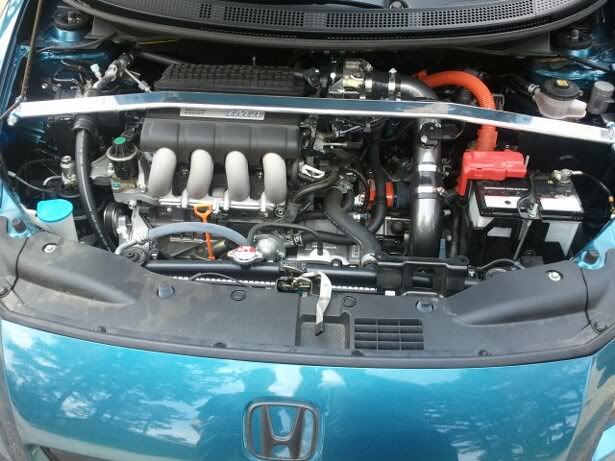 From there I take you to the JDP Diffuser (you can see the exhaust here)-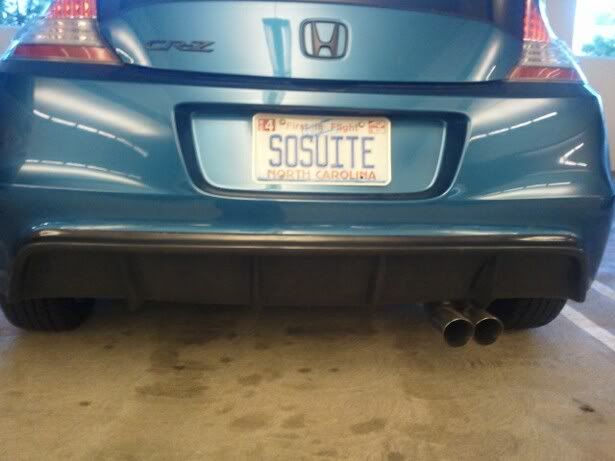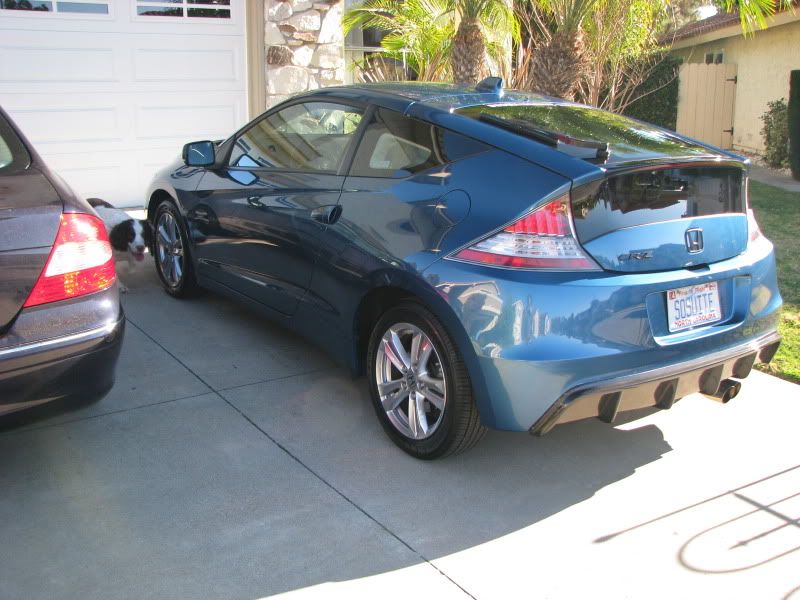 And the JDP Grill Cover-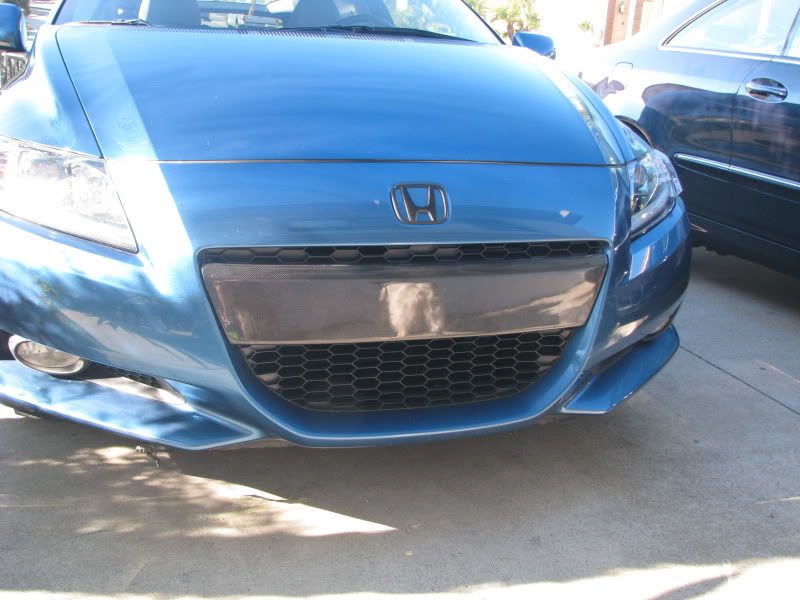 The JDP Spoiler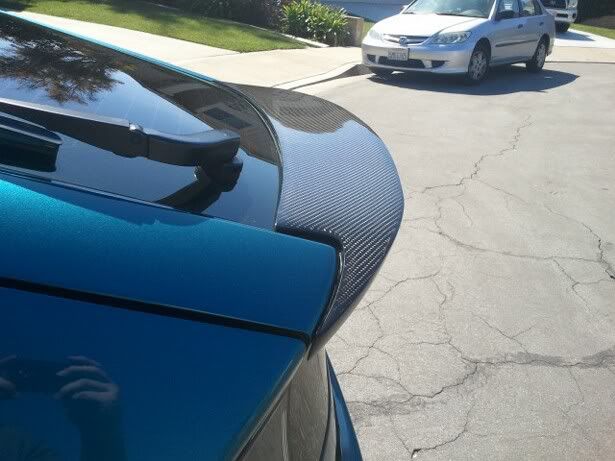 So I manage to get the S2000 BBK upgrade at Tony's when we installed the coil overs over the weekend! With the weights on the inside of the rim it looks like only 1 cm-2 cm clearance, which means they are freaking huge!!!!!!!!!!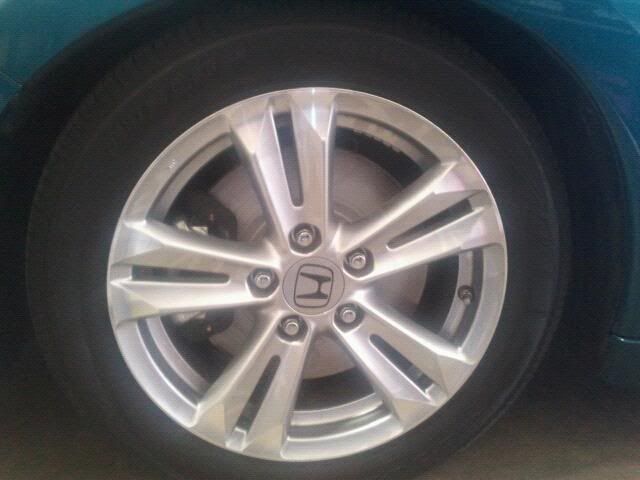 And heres the full car with the coil overs on, dont mind the dirty car, the trees in the area decided to wipe all their sexual pollen all over my car lol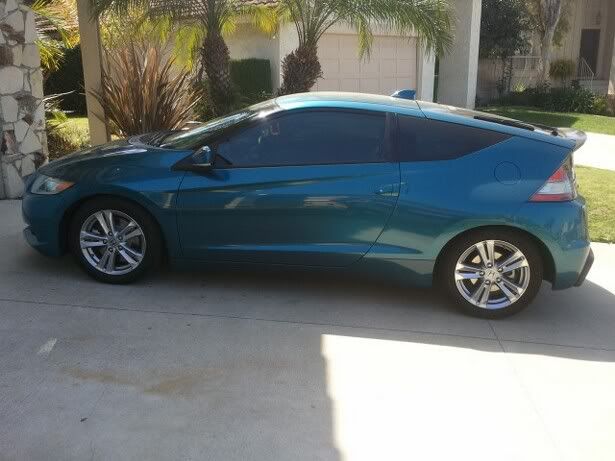 Seibon MG Style Hood-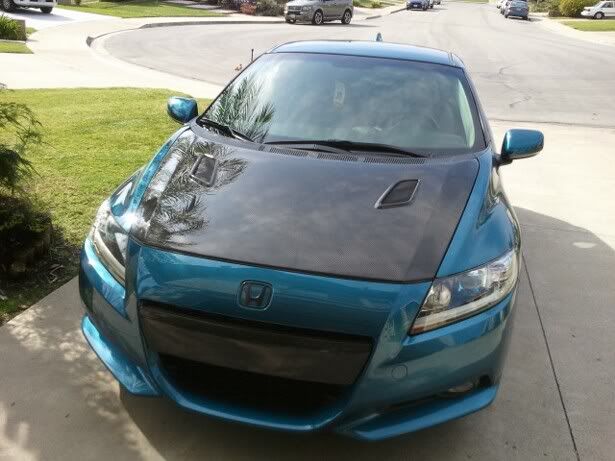 As for future mods, I do not have wheels and I know thats holding me back big time cosmetics wise, if I have it my way I would get the WedsSport SA-60M, which are really expensive, so if I go that route I probably wouldnt be able to do it till June, I love how the blue and black would just match the car perfectly, but I am taking opinions on cheaper wheels (just no rpf1's, no hate for them, just too many people have them imo). Heres a pic of the WedsSports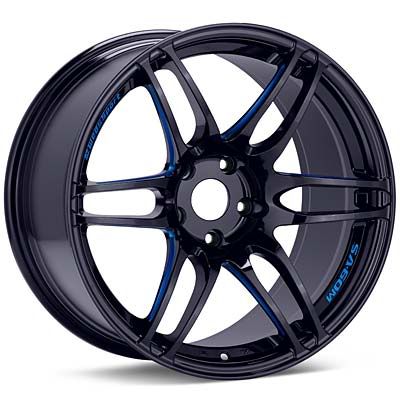 I also need a midpipe and downpipe, want to get the HKS Battery management thingie (I forgot what its called), I want more power, so probably will do the Fit Intake Manifold, and eventually some interior components, but dont want to get too ahead myself now...I also wnat to get a new diffuser, I love the JDP but its a different weave than the spoiler, and I have gotten kinda bored with it, so would like a new look to the rear.
Well thats me, thanks for stopping by and will update this as I continue to build on it!
***I have the iJDM LED also, but no pictures for it***
***I want to thank Tony from Basis Sport Tuning for the help, Kylesghatch and ShazzNADES both who I bought used parts off of and were extremely easy to deal with and buy from, and Saku from KamiSpeed for the help with parts from when I was in NC, Winterminute for the cool hybrid sticker I stuck on, Thura from iJDM, if I am missing anyone I do apologize***