Current Mod List
Exterior
C-West Front Lip
Formula One Pinnacle Ceramic 5% Tint
iJDMTOY 6000k HID Fogs
iJDMTOY Red Lens Diffuser LEDs
iJDMTOY Reverse and License Plate LEDs
OEM Window Visors
Password JDM Side Diffusers
Noblesse Rear Diffuser
Interior
Buddy Club Short Shifter
Blox Shift Knob
iJDMTOY White Interior LEDs
Mugen Carbon Fiber Mirror Cover
OEM Illuminated Door Sills
OEM XM Radio
Recaro Evo IX Seats
Under The Hood
Basis Sport Tuning HKS Intake Box
Basis Sport Tuning Red Radiator Stays
Denso Spark Plugs
HKS Racing Suction Reloaded Intake
HKS Hi-Power Exhaust (Mid Pipe)
HKS Radiator Cap
HKS Kansai Service Radiator Shroud
Noblesse Exhaust (Axle Back)
NRG Hood Dampers
P2R Downpipe
Password JDM Red Bolts
Password JDM Red Battery Tie Down
Wheels And Suspension
ADV.1 Wheels ADV10 Track Spec Contoured 18x9.5 +28 Rear with Falken FK-452 225/35/18 and 18x8.5 +25 Front with Continental Extreme Contact DWS 215/35/18
Basis Sport Tuning Rear Sway Bar
HKS Hipermax III Coilovers with Camber Bolts
Volk TE37sl 17x9 +22 rear 17x8.5 +40 front with Falken Ziex ZE-912 215/40/17
Volk Formula Lugs Red
Work VSXX 17x9 +22 with Falken Ziex ZE-912 205/40/17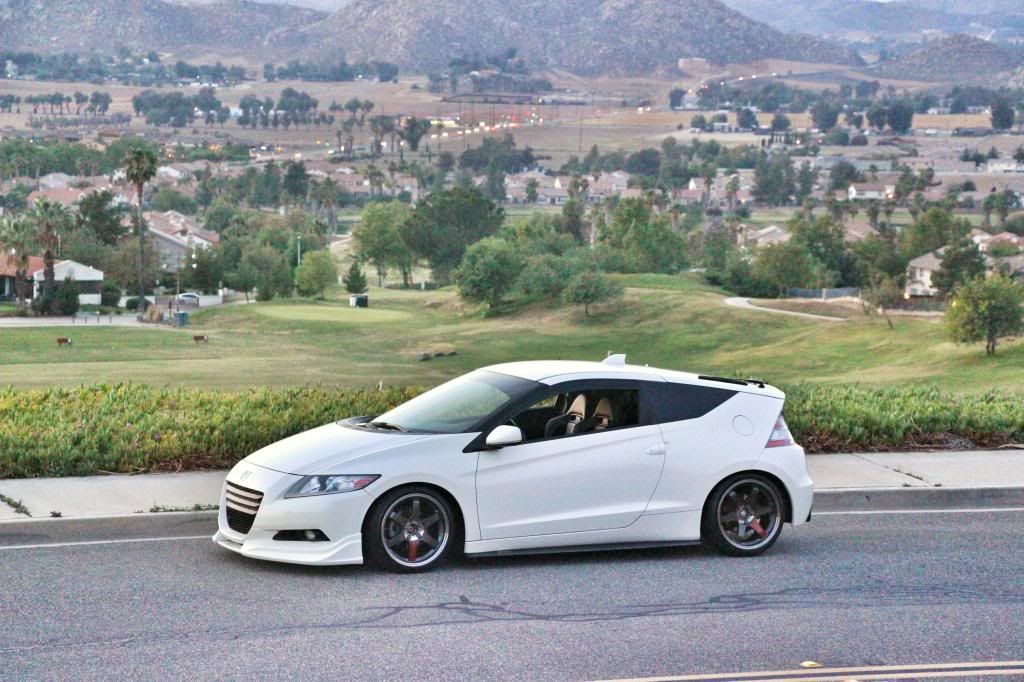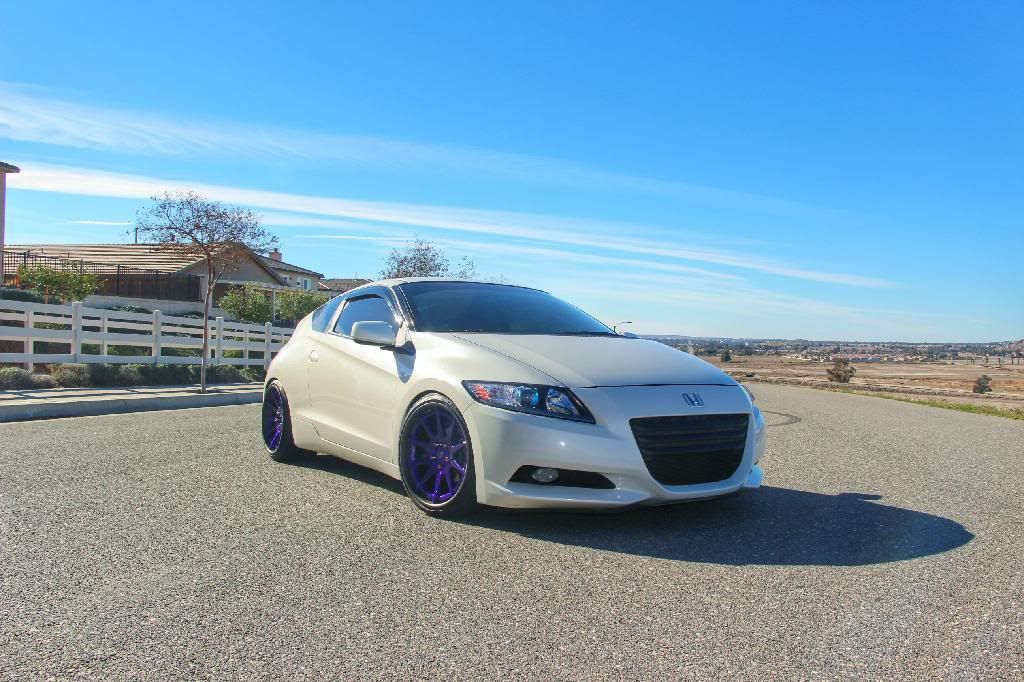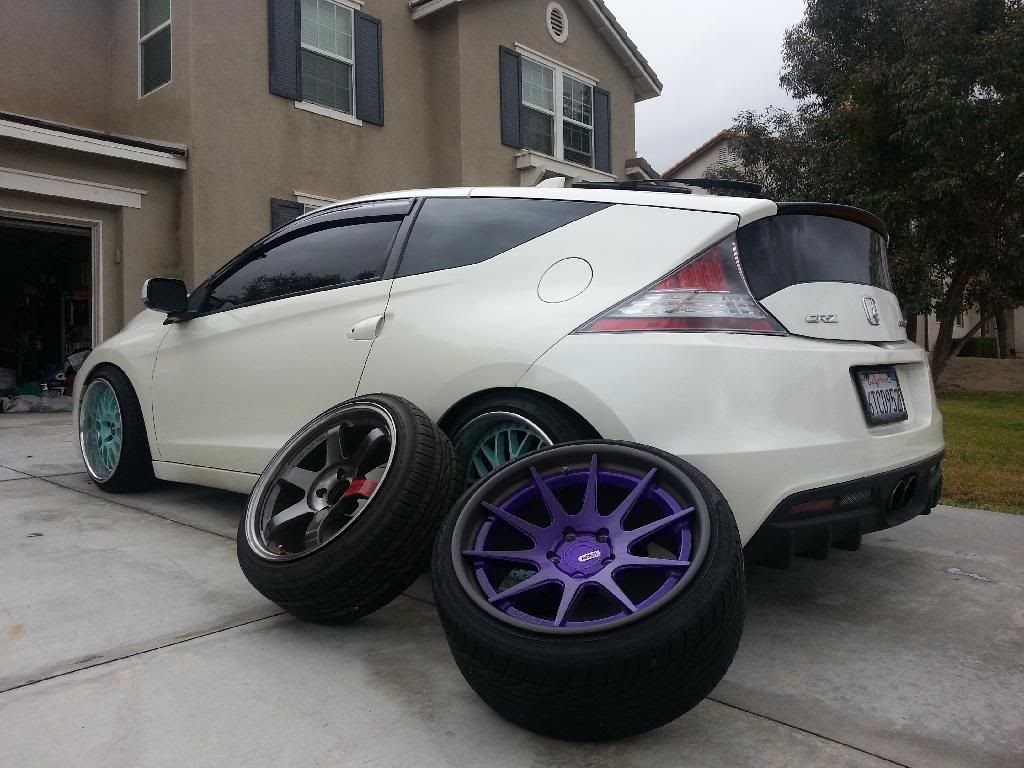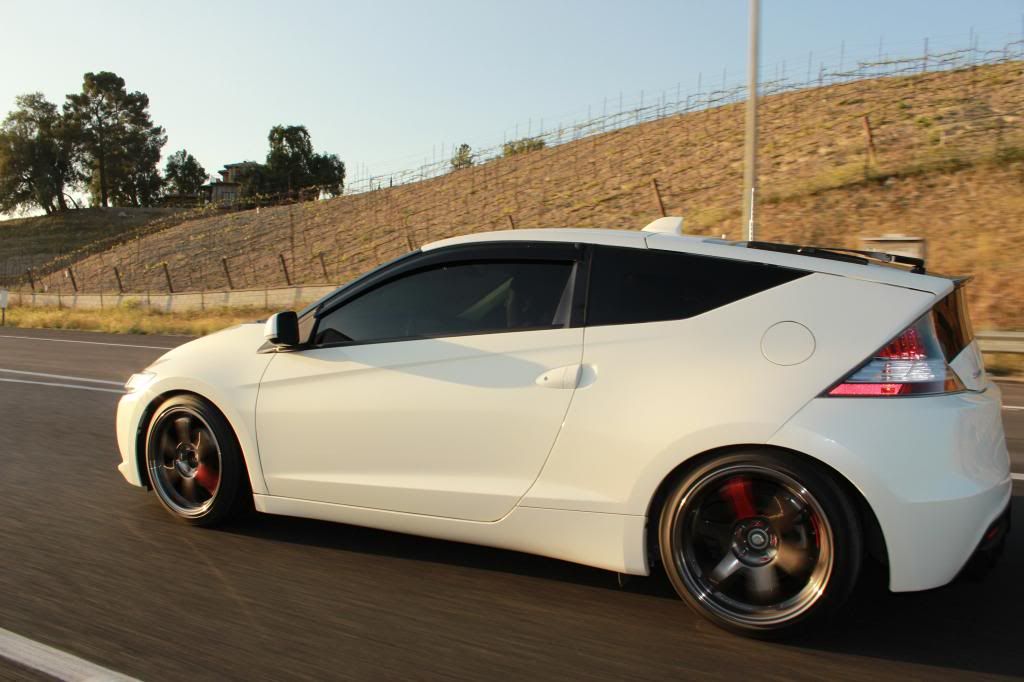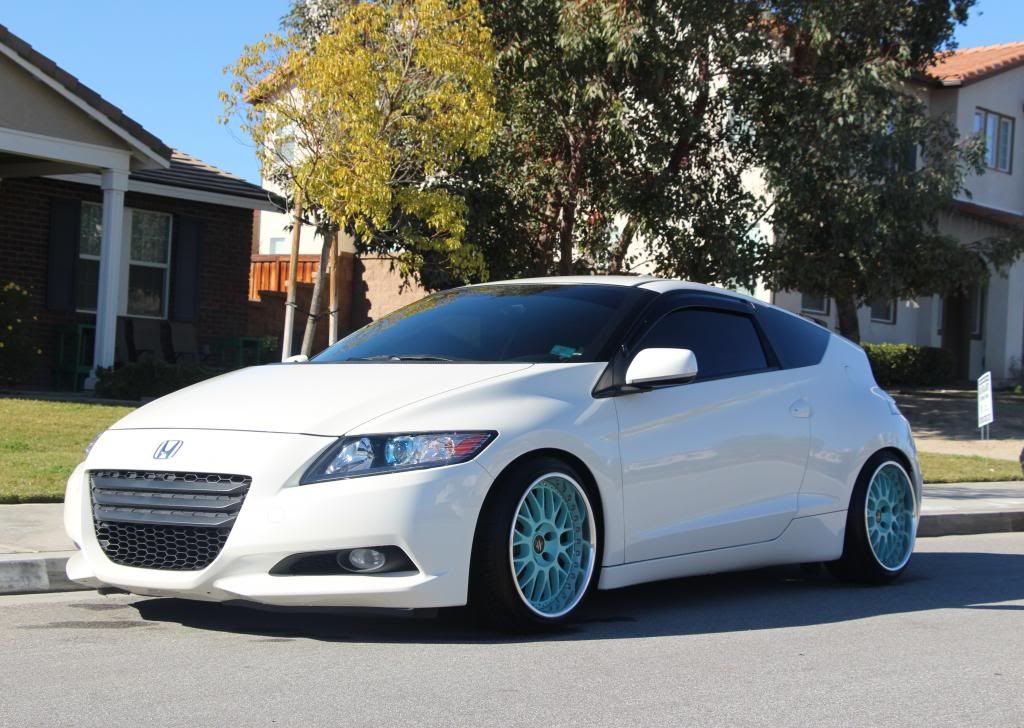 So here we go, from the very beginning...
The day I brought her home. She's a 6MT 2011 EX with nav: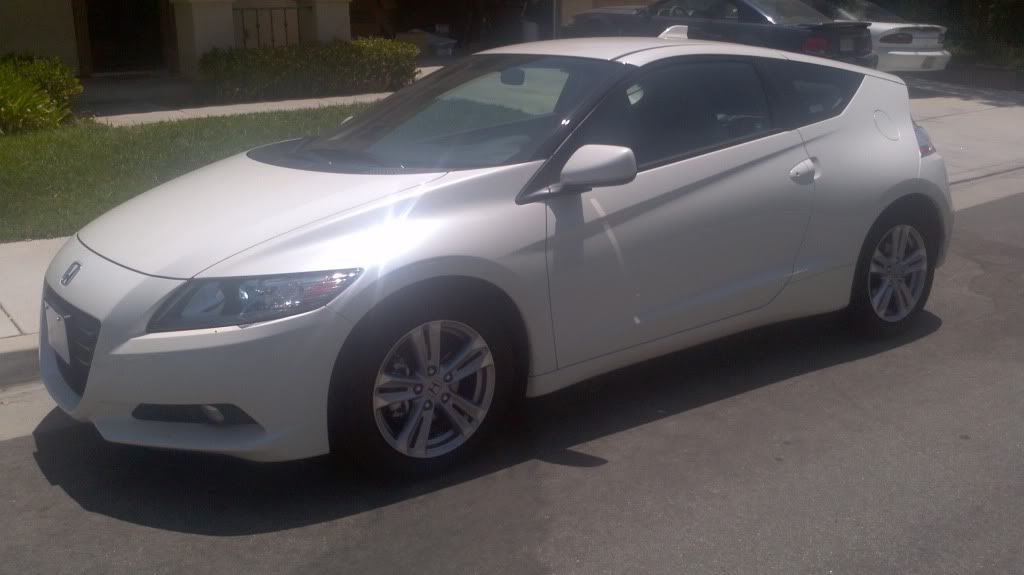 First mod was the factory XM radio but I can't really get a picture of it as it's in the dash somewhere lol.
Second was the illuminated door sills: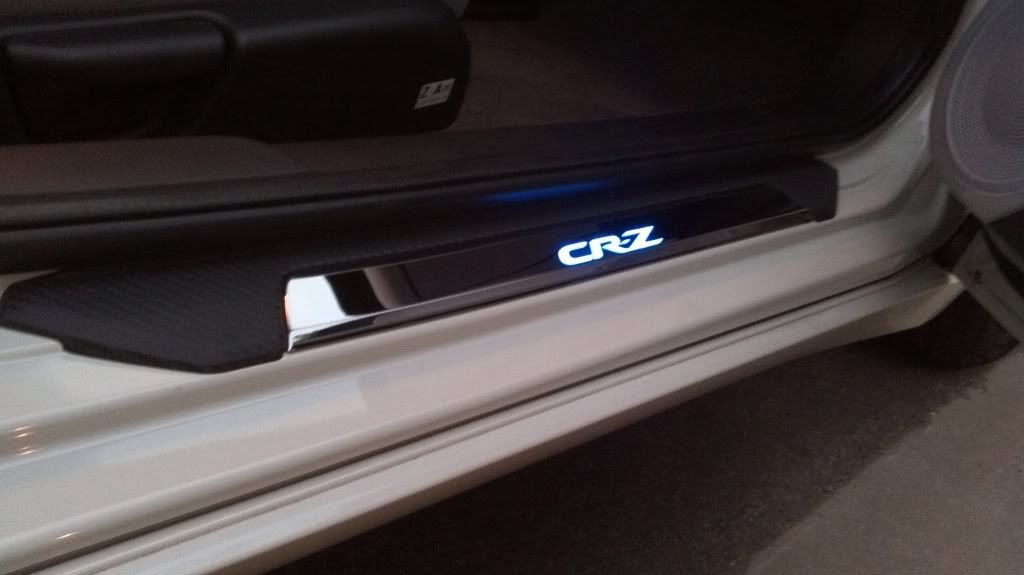 Tint was next because it gets really hot here in So Cal. Got it done at Tint Pros in Huntington Beach. I went with 5% Formula One Pinnacle Ceramic Tint all around. The heat rejection is great and it doesn't interfere with my Nav or TPMS:
Next I got a Basis OEM lip and iJDMTOY 6000k HID fog light kit installed on the same day: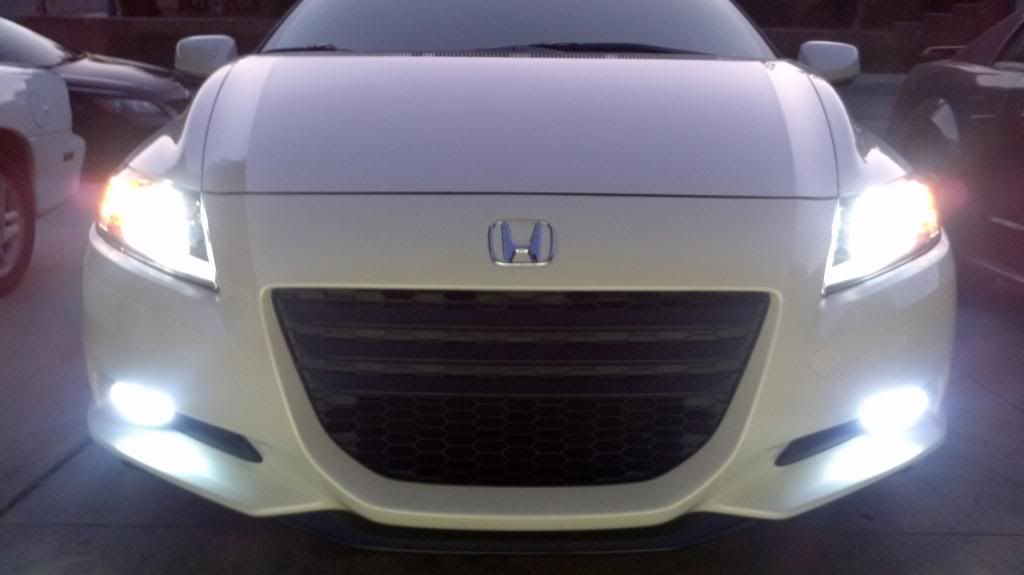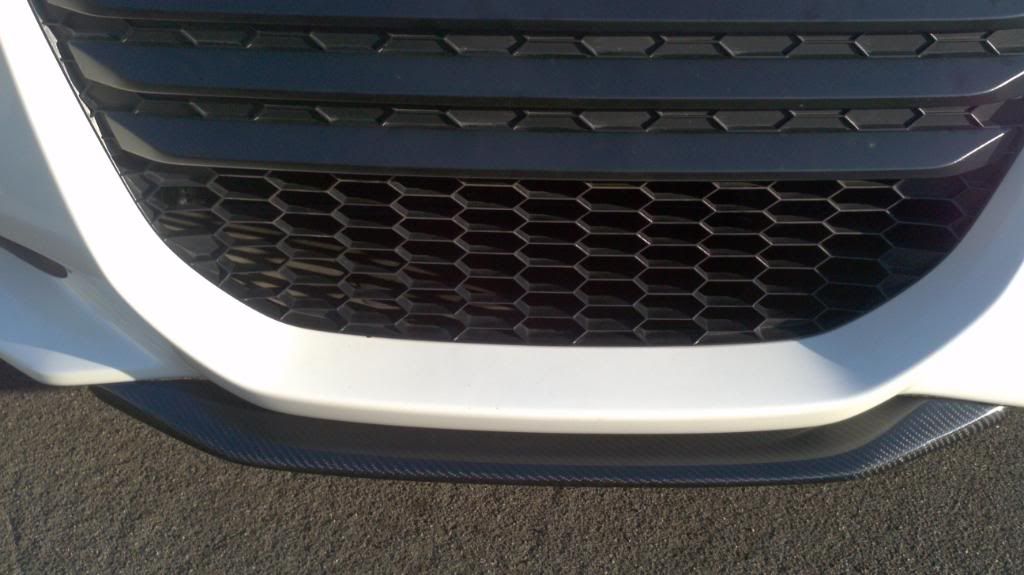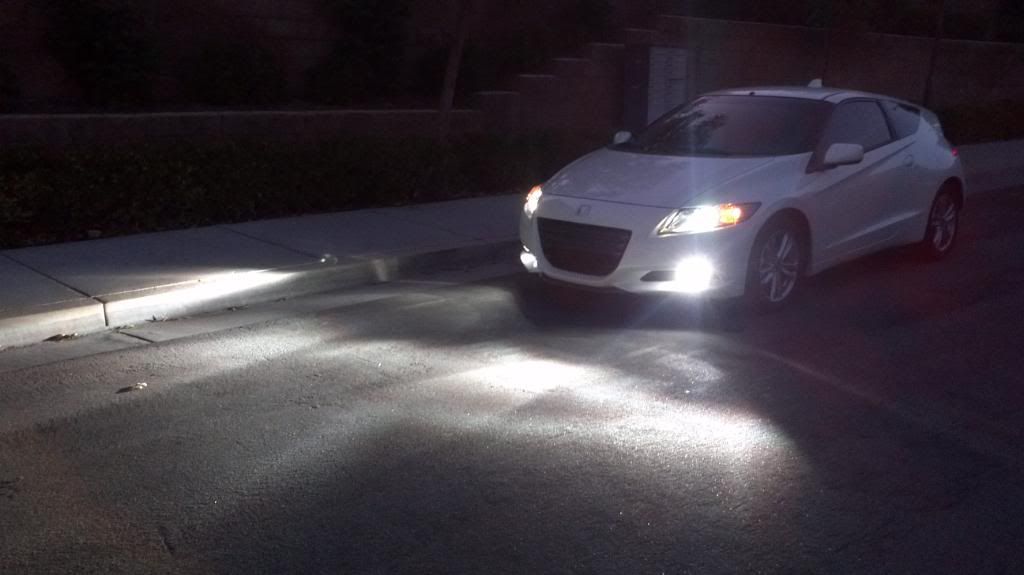 I had the lip on for less than a month then sold it because I bought a JDP kit. I decided I didn't want the JDP kit anymore because too many people had it lol. I never even put the kit on and sold it too. First performance mod was my HKS intake. The beginning of my HKS obsession as you will see: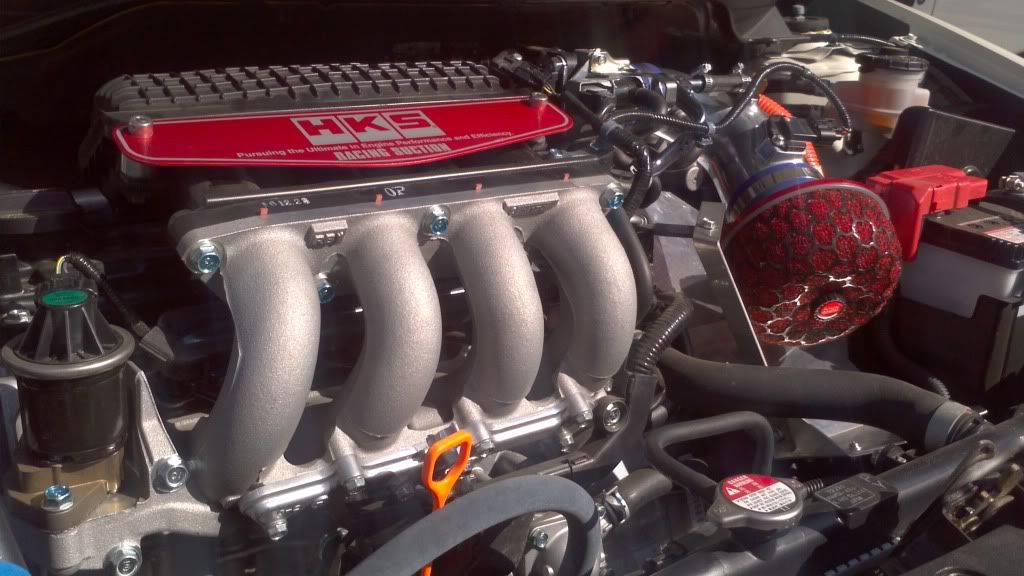 Next was a catback HKS exhaust, P2R Downpipe, and Denso spark plugs: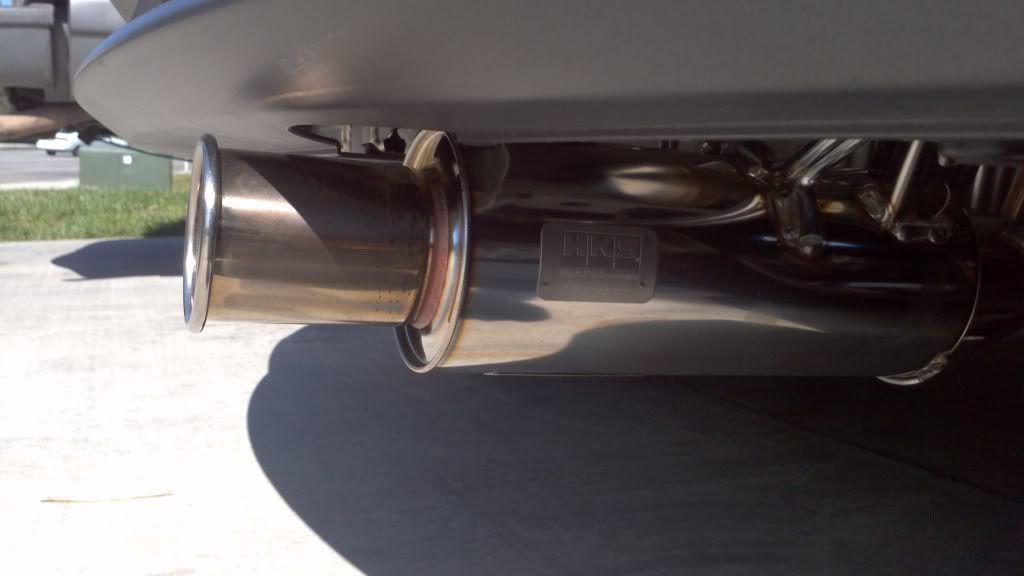 I got my car dynoed with these mods:
Mods also helped MPG go from 37 to 41.5
I saw Hoi was selling his HKS intake with the J-speed intake box from Japan that I always wanted so I sold mine and bought his. I also added a Mugen radiator cap:
Added the white interior LED lights, license plate lights, projector reverse lights, switchback turn signals, and LED Diffuser reflectors from iJDMTOY. Shout out to Thura at iJDMTOY who is always helpful and really easy to deal with.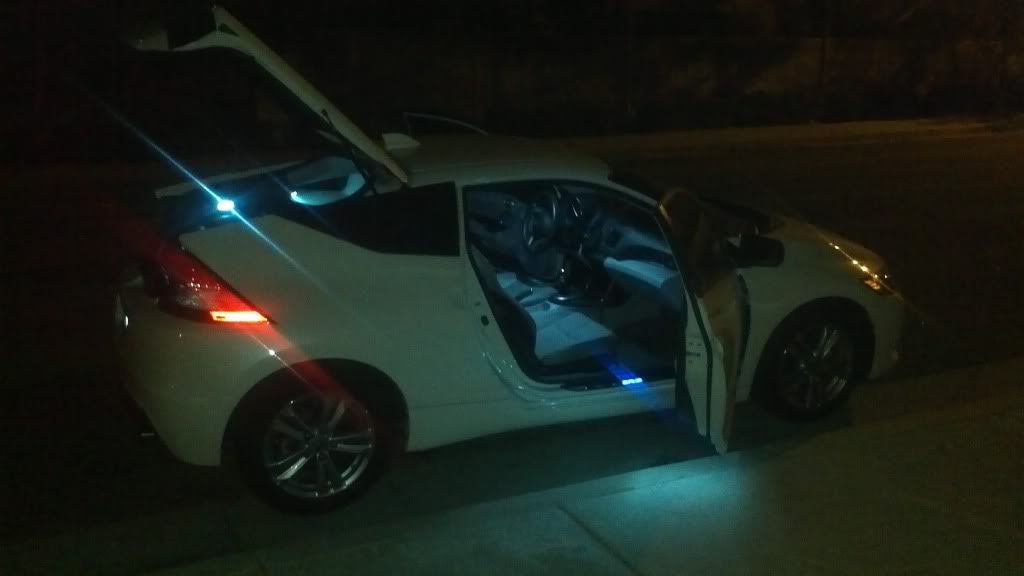 Went to Basis and came home with a rear sway bar (Which I plan to paint red to match the rest of my accessories), red steering wheel H, Mugen key fob, PWJDM washers and battery tie down in red.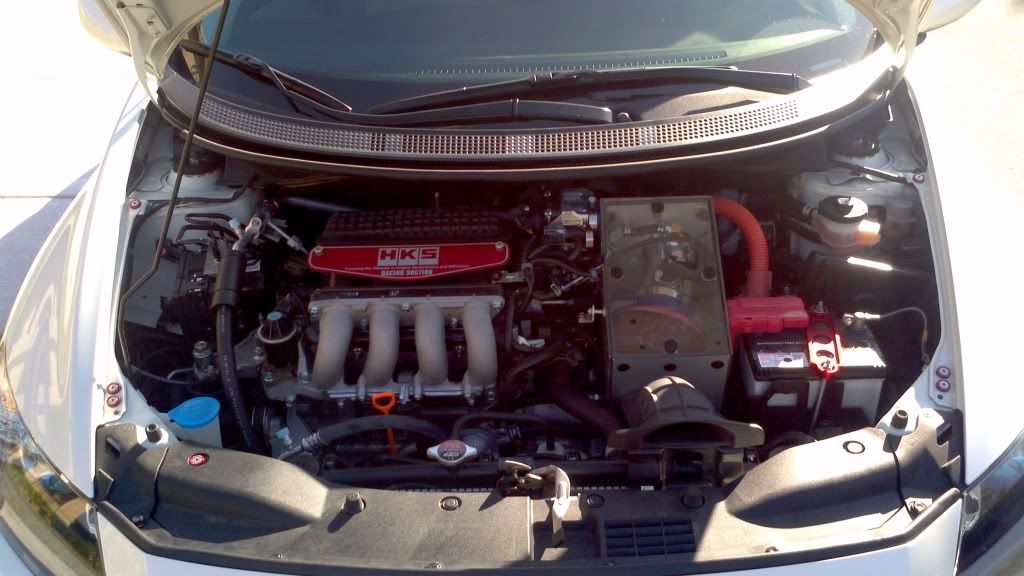 More in the next post...