Discussion Starter
·
#1
·
So I Finally was able to install my new lights the other night, in the rear I replaced all the standard bulbs with LED bulbs. Installed 6000k white 5 SMD T-10 (168) License plate bulbs, 6000k White 18 SMD T-10 (219) reverse bulbs, Red 5 SMD T-10(168) side marker bulbs and yellow 18 SMD T-20 (7440) Turn Signal Bulbs.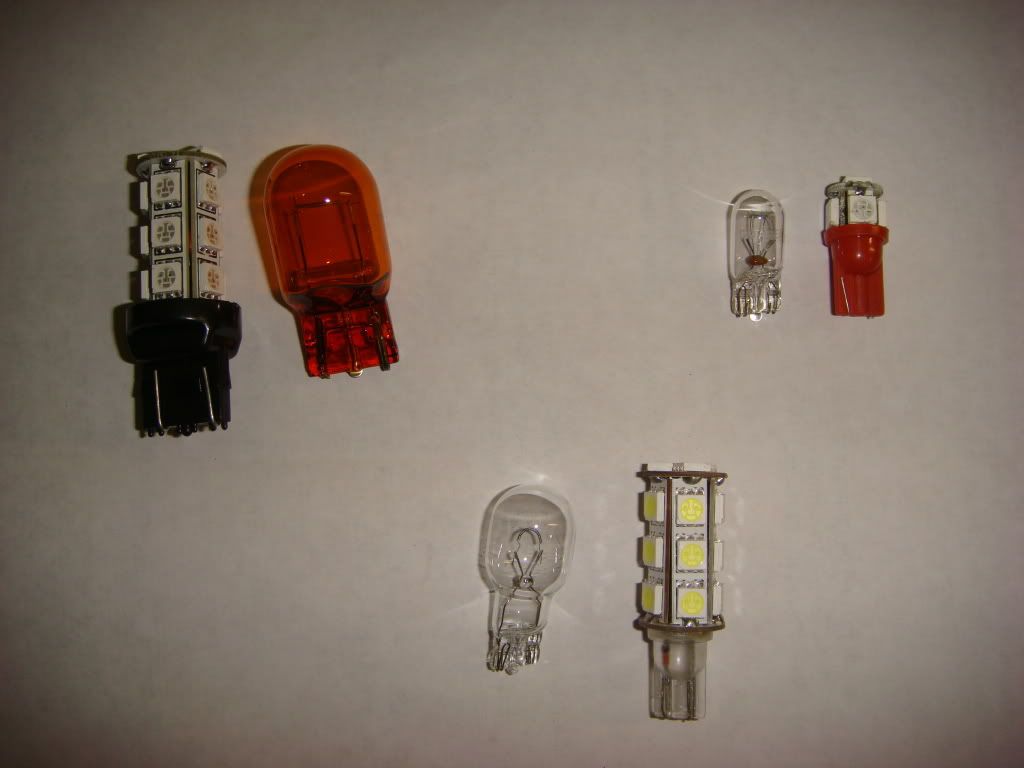 Rear Lights Comparison, what I took out and what went in. Had previously installed the License Plate Light so not in the picture but looks the same as the smaller red one.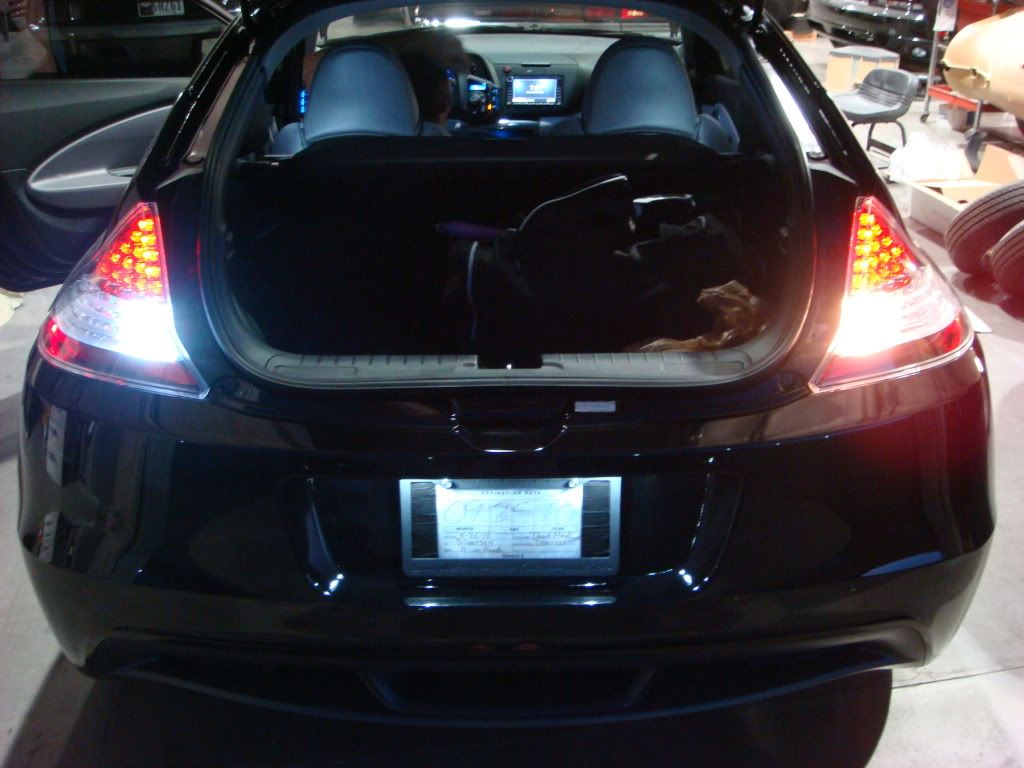 Drivers Side LED's Installed, Passenger side stock so you can see the color difference, License pate lights installed also.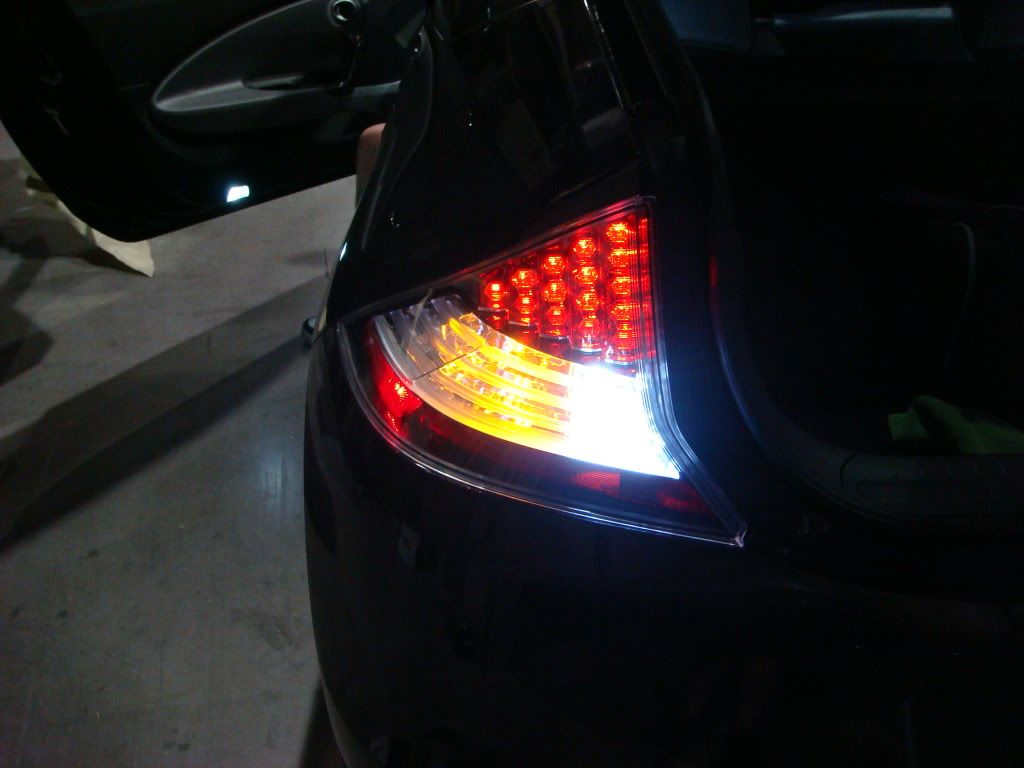 Parking lights on, Reverse lights on, turn signals flashing.
Next I replaced the front Park-light/Turn-signal with Dual Color Switchback 48 SMD (7441) Turn Signal Bulbs. These Great little bulbs lite up 6000k White when you turn on your parking light or head lights and when you hit your turn signal the white shuts off and it blinks yellow. Special note, when switching turn signals to LED lights you must add a load resistor or your turn signals will hyper-flash. You must add a 6 ohm load resistor for each light (1 front and 1rear) or 1 single 3 ohm load resistor in the front. I happened to already have four 6ohm load resistors from my old car so I paralleled the wires and mounted both up front.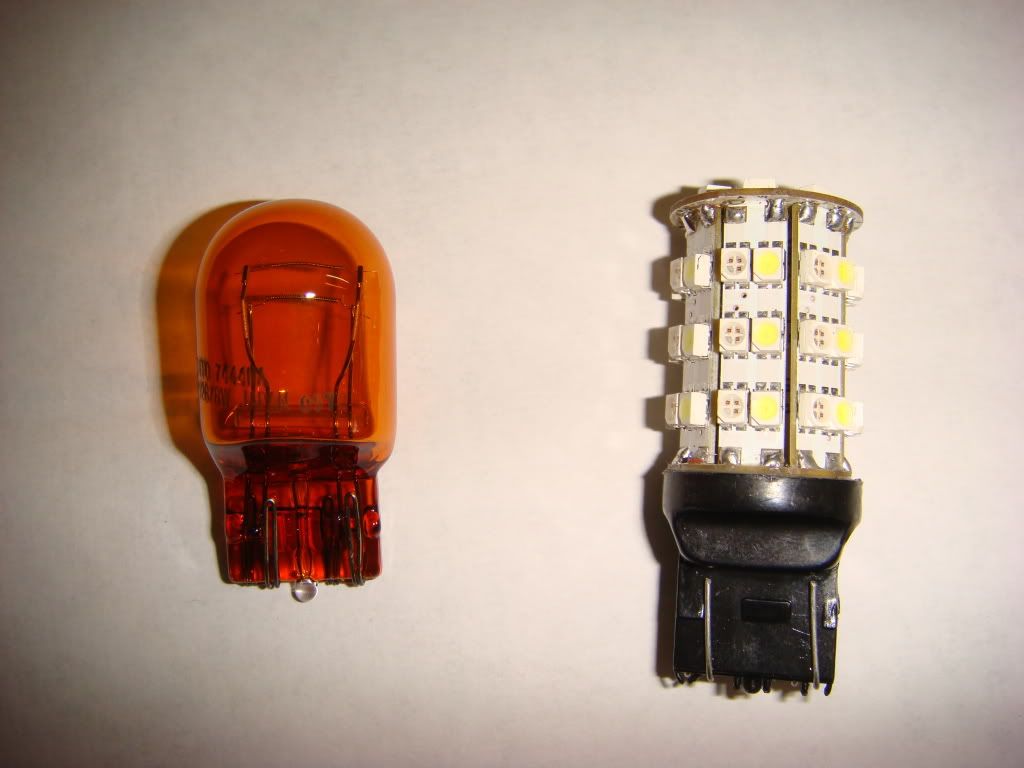 Bulb comparison.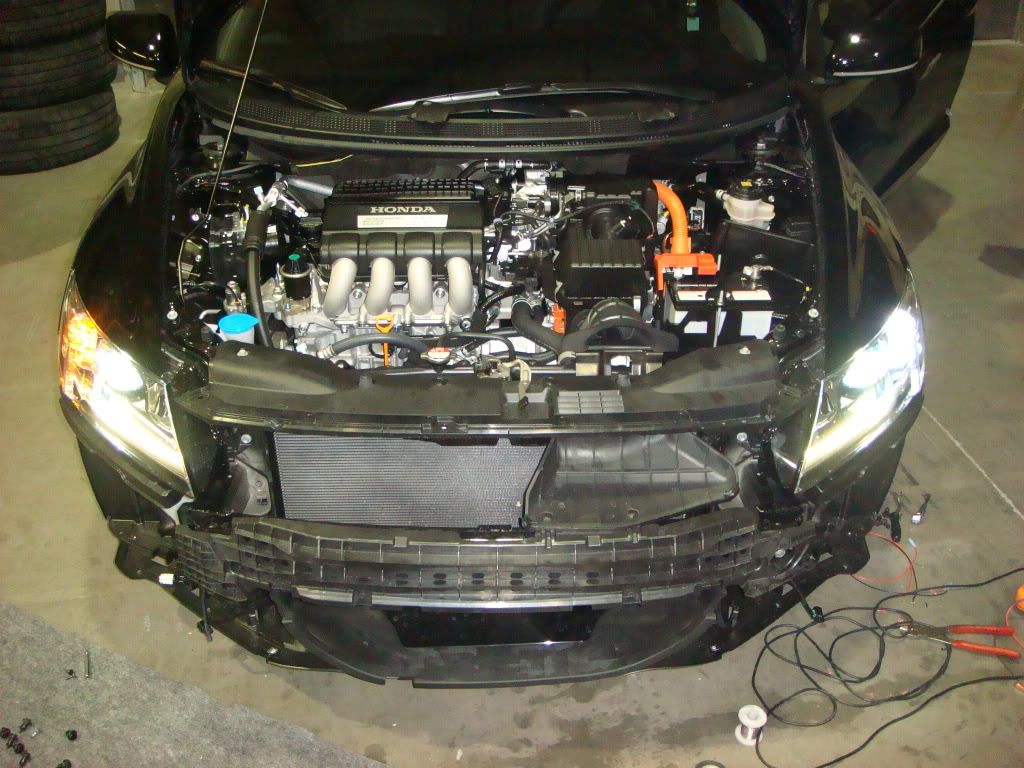 Removed front end to install Load resistors, Right switchback installed left is stock, parking lights on.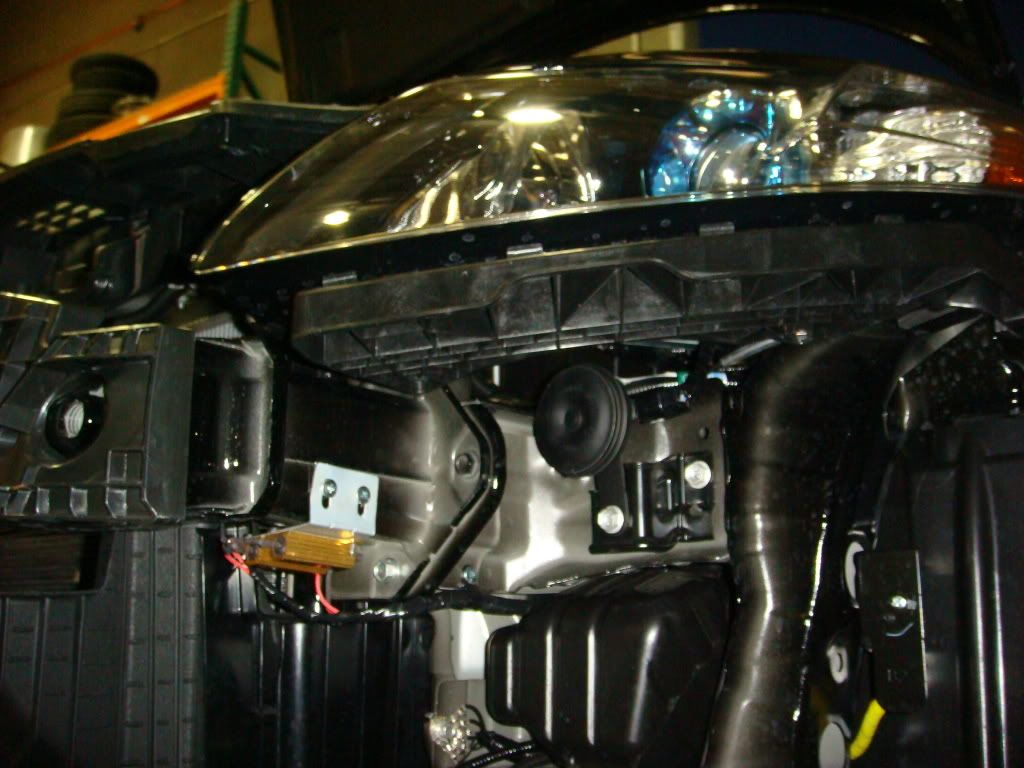 I mounted the load resistors to a metal bracket, then mounted them the metal bumper. Load resistors produce a lot of heat so I choose this location for 3 reasons. 1- so you can't see them when you open the hood. 2- Lots of space here, make sure the can't melt anything. 3- airflow through the grill to help keep them cool.
Close up Parking light on.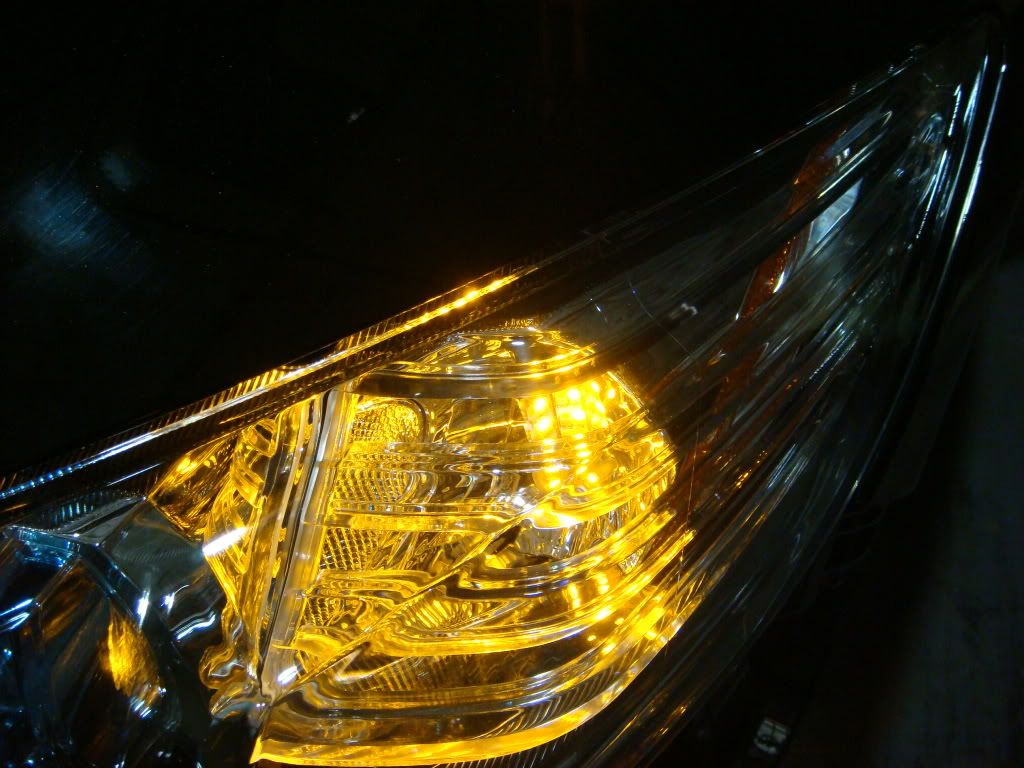 Turn signal flashing.
Next I swapped the stock Fog lights out for 6000k White 68 SMD (H11) These are bright but really are only for looks, not function.
Bulb Comparison.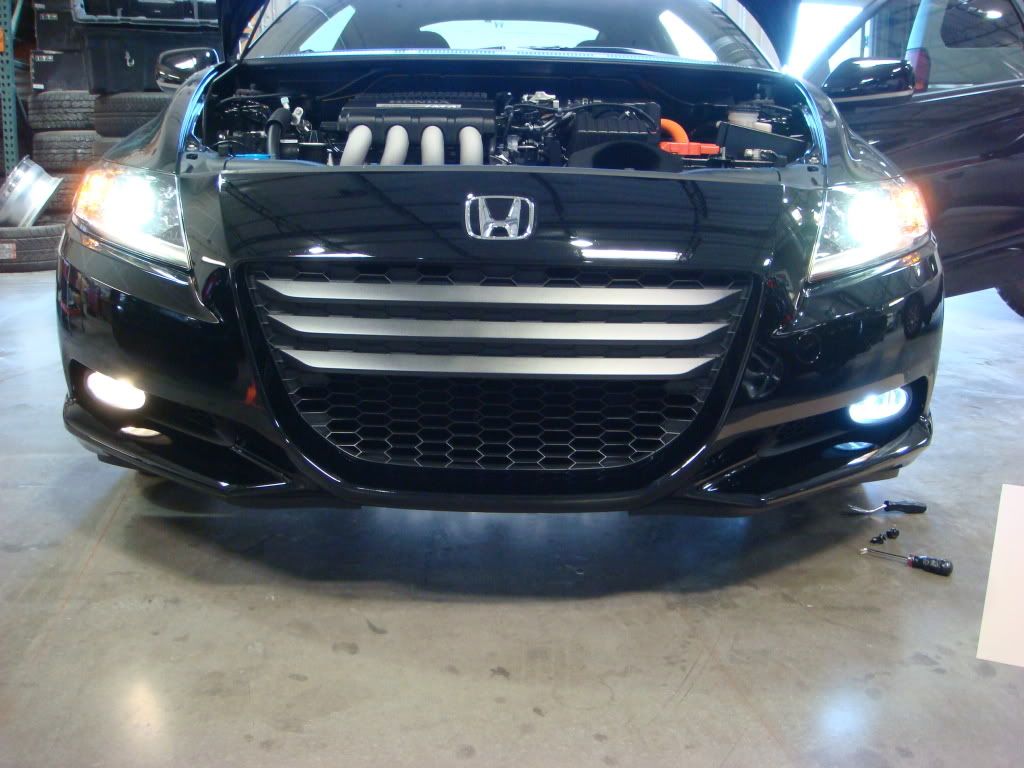 Left side stock, right side 6000k bulb.
Finished, 6000k park lights and fogs and factory HID's on.
Did some testing on the DRL/Highbeam bulb while doing this project, found that a special DRL decoder and load resistors in order to replace them with LED lights. I have ordered the LED DRL's and decoder also ordered 6000k HID (DS4) bulbs so everything will match. I will update this Post when I get them in.
Happy Modding!