Discussion Starter
·
#1
·
I figured some of you guys might find this useful.
This is a quick guide i left my real camera at home so you have to live with these pics till i change my oil again...
Tools required
17mm Socket and Ratchet.
Phillips screwdriver.
Flat head screwdriver or panel tool.
funnel
drain pan
oil filter wrench
shop or paper towels.
jack and jackstands
block - or something to hold the car from rolling
Oil
Mobil 1 0 - 20
Honda Filter 15400-PLM-A01
1. Let car cool, not cold just cool.
2. Block off the rear wheels, jack car up, support with jackstands.
3. Remove air diversion panel.
Remove 2 plastic "fast clips" on the front side by prying carefully on the center
ring.
Remove 2 plastic screws on rear side.
Remove are 4 screws on each side. (8 total)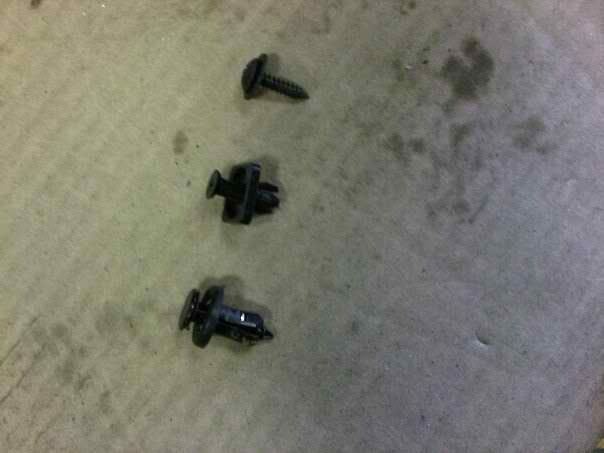 4. Open Oil cap
5. Remove 17mm nut on bottom side of engine. you will see stamped lettering and
an arrow pointing to the proper bolt to remove.
6. Drain pan and take off oil filter
7. Put your finger in the new oil and rub a little but on the rubber seal of the new
filter, and put on
8. OPTIONAL STEP. I personally run about a half to a quart of oil to flush.
9. Put new crush washer on the drain bolt and put back on.
10. Fill oil 3.6 qts, replace cap
11. Start the car let it run for a bit and check the oil.
12. It should be between the two tick marks, add if neccessary.
13. Put the panels back on.