Just got same kit (zero-1)
Do you need to use clams on front oem shocks to take them out? I can not get my head over how one nut can hold the spring on top of the shock and same time be mounted to the body of the car... ?
I used a spring compressor to separate the shock from the spring, but you'll see when you remove the whole assembly from the car, that there is a nut at the very top of the shaft that holds/mounts to the body of the car, and another one--lower on the shaft--that actually holds/secures the spring to the shock.
I have a post on my build thread for when I installed pillowball top mounts in lieu of the OEM's, but the pics and tips might help you out for the install of your coilovers.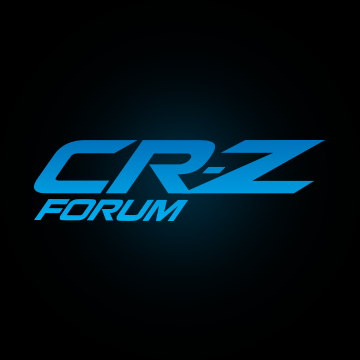 The cheapest brand new in found was $370 per side. Not too bad. The ones on eBay sells for $400 with a tab cracked. ...or you can buy the 2012's from Sears for $728.19 each!!!! Another thing I've found, is that the price is the same for 2012 as for 2013 from Honda (~$377.00): 2013-2015...

www.crzforum.com