Discussion Starter
·
#1
·
Difficulty
:
Fairly easy
Costs
: nothing
What you need
: a CR-Z GT or the led floor light option, drill
Not under my responsibility or of this site.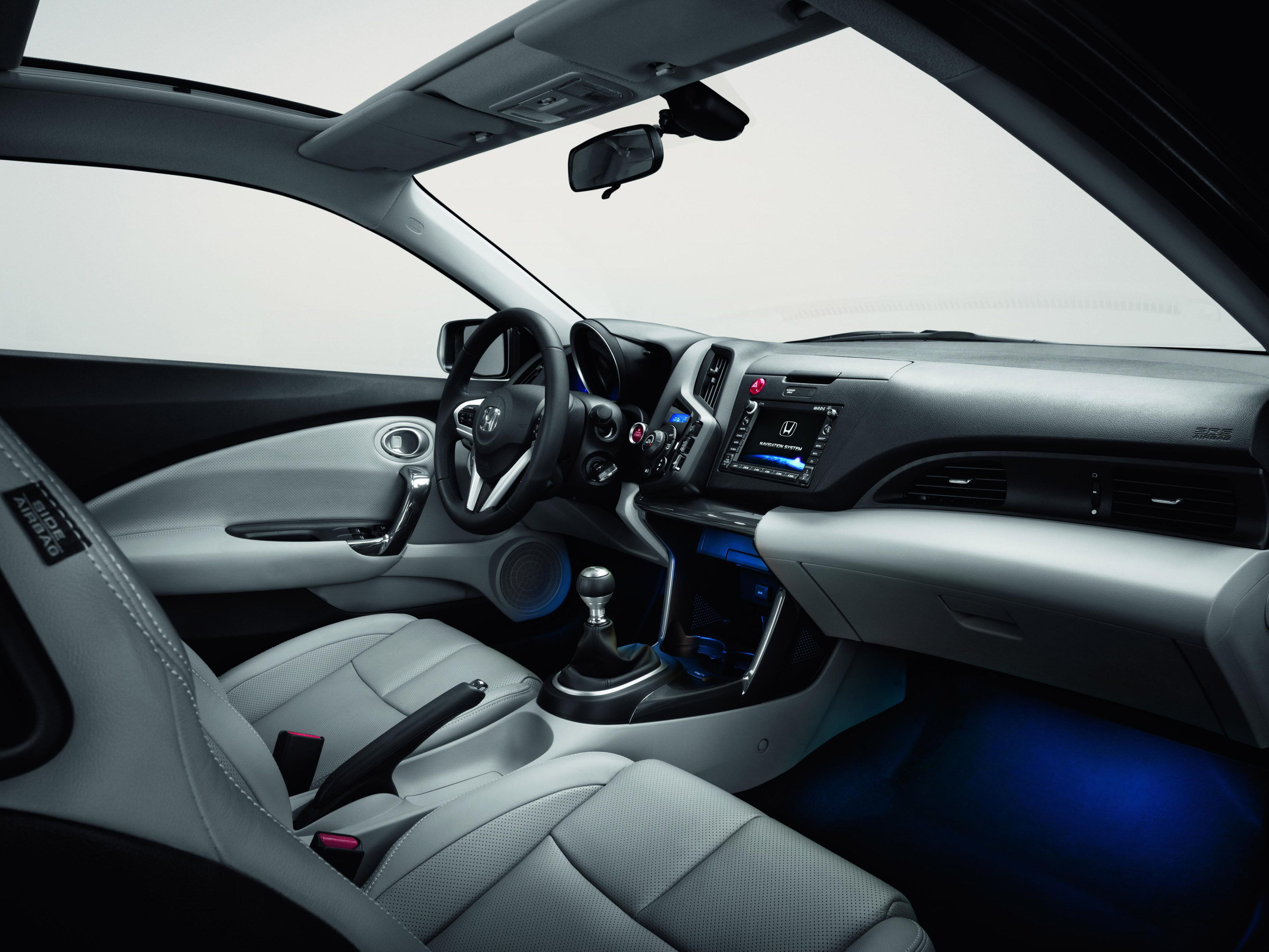 When you look at the advertisement then you see a nice blue glow at the floor, but in reality you would even think its not on! So I looked for a solution:
The problem is very clear, compare the middle dashboard part and the ones at the floor. They used a white plastic in the middle which are a letting a lot more light thru then the BLACK ones at the floor!
The solution is to drill a hole in the black plastics, here is how I done it:
Passenger side:
Pull the black plastic panel that is mounted under the glove box towards you. You can see where they rest at the very end (motor side). You can easily pull them out.
Now pull the plastic carefully down, there are clips near the end (is just pulled the one in the corner and in the middle), don't break them. They are 2 or 5 cm from the glove box door.


Now you see the led on that plastic panel, you now have to push the little pin down to pull out the cable on the connector.
Rotate the led now and it comes out.


Now you can pull off the black filter of the led, but its the connector to the panel so we need them.
Now just drill a hole in the black filter or replace it with genuine white ones (like in the middle console/cupholder)
The led (if anyone have some info of it):
Now for comparison:
iPhone shot (sorry), but to illustrate the difference I used 2 identical little bags. You see a bag at the driver side (no mod) and passenger side (with mod).. Now its in real life like it is in the advertisement, I will post another picture then the iPhone one if all is done.
So you see it is a HUGE difference
(its not THAT bright like in this picture, its what the Nikon sees, its in real life more like the first advertisement picture)