For general Lithium conversion/upgrade battery chat please use this thread.
To avoid the growing thread about my personal CRZ conversion from Nimh to Lithium getting bogged down in battery discussions
lets have this seperate thread just for that, to discuss battery options and ideas.
For reference my conversion thread is here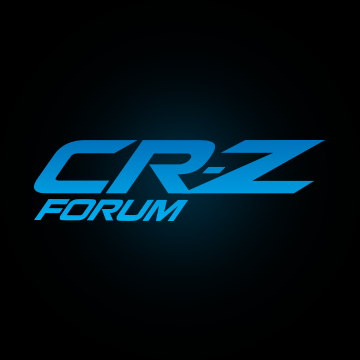 I'm a long time member/admin on the Insight Central forum and have worked on lots of the Honda IMA cars developing gadgets and doing Lithium conversions. I've just bought a nice CRZ for myself and intend converting it to Lithium, upping the IMA power output and developing manual IMA control and...

www.crzforum.com
To get the ball rolling on this one I will repeat a bit of info from the other thread.
I am using ex Honda FIT EV LTO 20ah cells for my prototype Nimh to Lithium CRZ conversion as I had them handy and they meet the criteria.
You of course can use whatever Lithium cells you want as long as they meet the minimum current/voltage handling specifications.
These are a few recommendations based on my long experience with Lithium, EV's and IMA conversions.
1) Use a safe Lithium chemistry. Not all Lithium batteries are naturally safe or rugged.
Don't be tempted to use LiPo unless you are an expert.
Yes they are powerful and light, but unless managed with a very good BMS they are flaky.
We have all seen pictures/videos of cheap scooters and the odd phone in flames.
Choose wisely and choose once. IMO Lifepo4 and Lto are good conversion candidates.
2) Don't underestimate the punishment and stress the car will inflict on cells.
The OEM Nimh cells are incredibly rugged, long lived and robust with a +125A assist and +70A charge capability.
It's remarkable they work as well as they do, but Panasonic really knew how to make them.
Any Lithium cells you choose must be at least on par if not better than the OEM cells as far as electrical properties are concerned.
Don't always believe exaggerated data sheet performance claims and numbers. Find some cells with real world hard data to back claims up.
If the cells you choose are at all marginal the car will punish you by killing them in a short time and possibly burning it down.
3) A BMS (Battery management system) is a tricky problem.
The LTO blocks luckily don't seem to need much managing/balancing, but other chemistries may need a lot.
I use my own systems to manage the LTO packs, you will have to research options very carefully.
Do not get any sort of BMS that has built in mosfets to cut power etc. This is common with cheap bike packs and the like.
They are fine for your scooter, but if any BMS cuts the main power directly you will get an immediate IMA fault and possibly damage the inverter.
Any BMS you get has to communicate with the car properly and allow the car to shut things down in it's own controlled way.
4) Don't underestimate the time, effort, skills and money it will take to do a conversion to Lithium.
Unless you have all the skills and parts already you will need fairly deep pockets to get everything required and then pay someone to do it.
Messing around with high voltage isn't cheap or easy, and a lithium conversion will never likely save you money in pure mpg terms.
Of course you will be able to follow my video guides and posts, but you still need all the other stuff above.
I bought a second pack so I could do the mods and research on the bench in advance of the actual fitting.
5) Mods and OEM warranties do not go hand in hand. Honda are not going to fix your blown $3000 IMA if you mess up or it all goes wrong.
Do not undertake or get involved in any IMA modding except under the express understanding that you could break the car and lose your money.
6) Why do it then? Well if you like performance, the CRZ certainly does look sporty, and goes reasonably well.
But a lot of us crave a bit more oomph, or at least would like to be on par with our lucky OEM Lithium CRZ brethren.
This video from yesterday shows a few options and ideas.