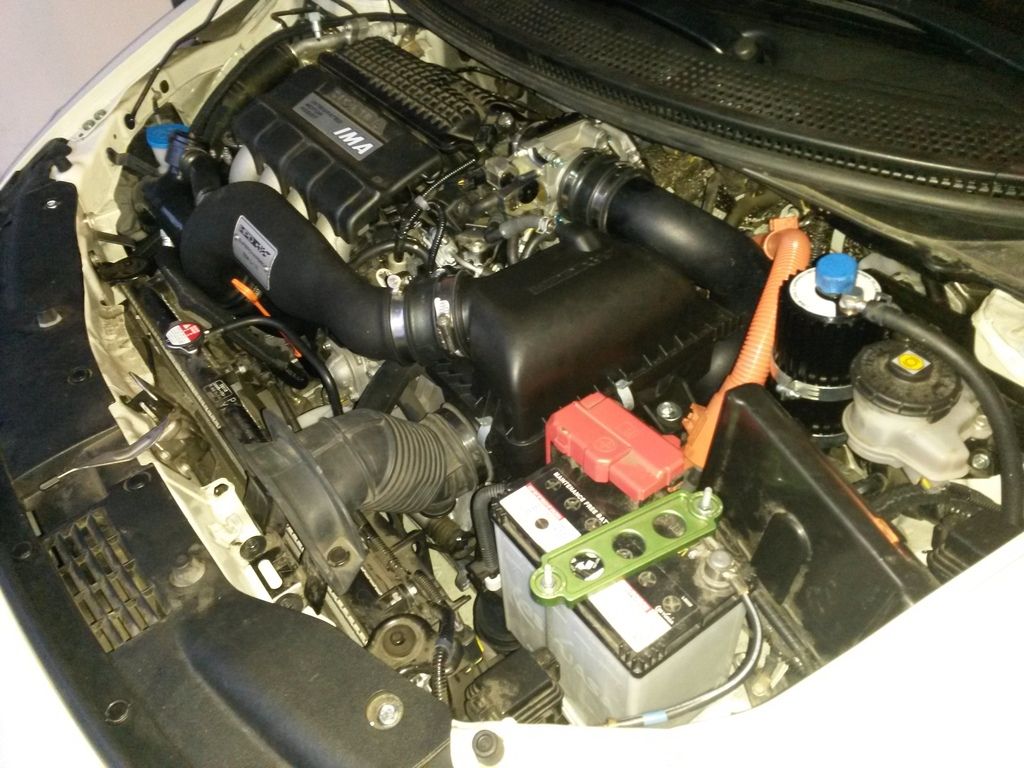 A few more recent pics here:
https://instagram.com/p/6OcWpvSM2d8CE4G2kgRAsBES2qPBaXVDniIMo0/
https://instagram.com/p/6Oc70cyM3oTmrphY-jT7rMTnB5F3fsZUkcq9A0/
https://instagram.com/p/6Od7x3yM5XETxh_zMqOCngYHW8gsV_DNwKyJQ0/
It all started here
Well I've had my 2013 PWP since April of 2013. I'd say I got a pretty decent little build going now and I've been meaning for quite awhile to start a build thread so here goes...
First a little background on our story -
At the end of 2012 I knew that I wanted to get as close to the original mugen crz as possible (at that time not realizing the lack of options for 2013 and thinking i could just slap on a jrsc and mugen body kit and call it a day), and even before I ordered my car I bought a mugen wing off of a former member of this forum. Torn between whether to order a PWP or a PBP, the wing decided the color choice for me since it was already painted pwp.
Next I went and custom ordered my car from a dealership since nobody had a 2013 in EX 6spd with navigation. After months of waiting I was told CRuZ was born/built sometime in early March of 2014 (or was it January?) and began making its way to the U.S. by boat. Finally at the end of April I made the actual purchase of my car. It remained stock for a few months until I added the wing. I soon realized the options for 2013+ were much more limited - no flashpro, different front bumper issues, etc.
So I have been stuck with basic bolt-ons so far power-wise and havent decided what route I want to take for the rest of the body (i.e. pickup some mugen style sideskirts, grab the rest of the 2013 mugen rz kit which I dont like quite as much as the first mugen kit). Anyways thats enough rambling. Here's my mod list (will be updated as needed) and pics below...
Drivetrain
*Ark Exhaust
*T1R downpipe (removed)
J's Racing Circuit converter (thanks Zach @ Sonic Motor!)
*K&N typhoon SRI (sold/former mod)
Current intake: velocity stack with custom piping and recirculation valve reroute
*Mfactory helical LSD w/Racepack (acquired from Bisimoto Engineering)
HPD supercharger kit hpd #008 (self installed!)
Suspension/Misc
*BC Racing Coilovers
*Spoon FSB + endlinks
*Cusco 4 point Chassis Brace
*Progress Rear Sway Bar
Corner Balanced by Johnson's Alignment (24" drop ground to fender all around)
Braking
Hawk hp+ pads all around
EBC slotted front rotors
RBF 600 brake fluid
Wheels/Tires/Alignment
Currently just running my 16x7 +42 Rays Eng./ Volk ce28Ns with 215/50/16 Dunlop direzza dz102
2 sets camber bolts
Custom Alignment by Memo's Tires
- had 1/16" toe (out) both sides (front), but since returned to 0 toe
-2.7° camber both sides (front)
Misc./Other Mods
Dealer Installed Tints Hatch & Rear Windows
Dealer Installed Guidepoint Security System
*Mugen Wing
*PWJDM engine dressup kit Green
LEDs all around (interior lighting, license, and backup lights)
Subwoofer poly fill mod
Morimoto XB LED projector fogs with Pink Lexan
MUGEN Sideskirts
*PWJDM Kevlar rear diffuser
* indicates item was acquired second hand/ used for build savings $$
Build Goals/Mission
I do a lot of daily driving so I need a car thats good for that, but I also sometimes get that itch and am trying to see more and more TRACK TIME, so I'd like a car thats good for that too. I want this car to be the true SPORT HYBRID it was designed to be and keep the best of both worlds (fuel economy/fun to drive). With that said, I also want to keep this build as budget-minded as I can, and I think I've done a fairly decent job of that so far...
Future Mods/Possible Additions
I'd like to get back on some 8" wide fronts, Im thinking 17x8 but first gotta sell the volks (yes theyre for sale!)
Larger Rotors/pads (maybe rsx-s)
Stainless steel brake lines
Upgraded clutch (desperately need this now)
Perhaps a more aggressive/serious coilover setup
Thanks/Shout-outs
Memo's Tires
Raceline USA
Johnson'Alignment
Tacitblue
Zach @ Sonic Motor
And thank you to all crzforum.com members for sharing your knowledge as needed and to those that set me up with affordable parts.