Hi guys, here's my contribution, not very good pics but its what I have uploaded at the moment (will upload more tomorrow):
18x9 +38 225/45/18 all around on stock height.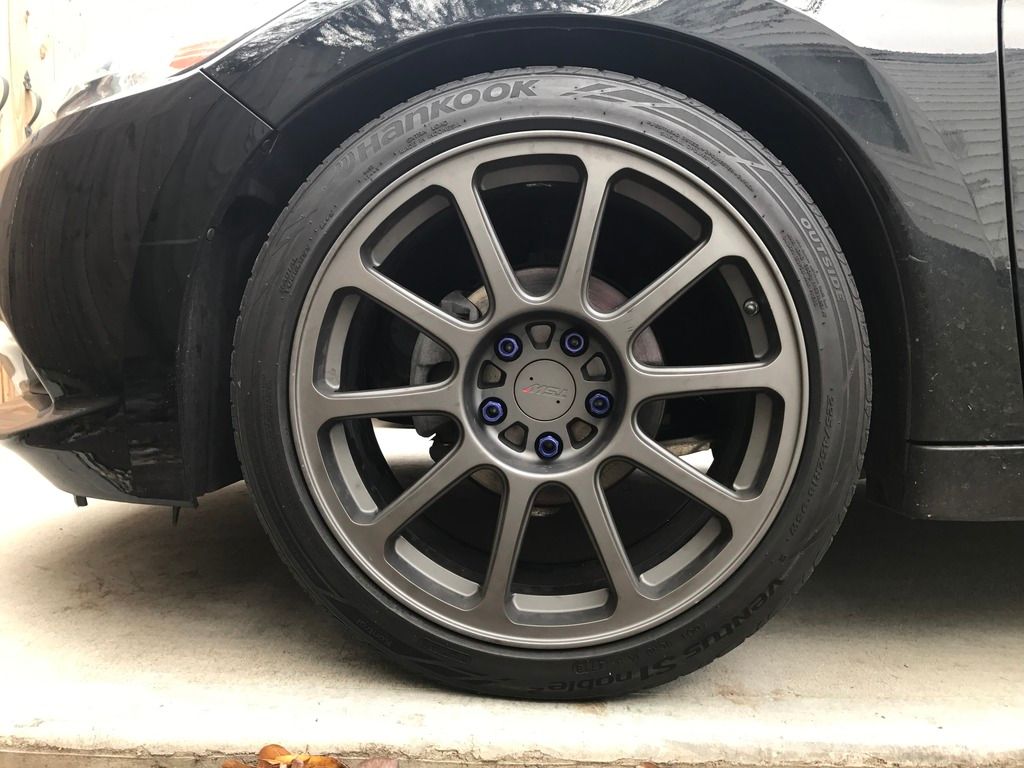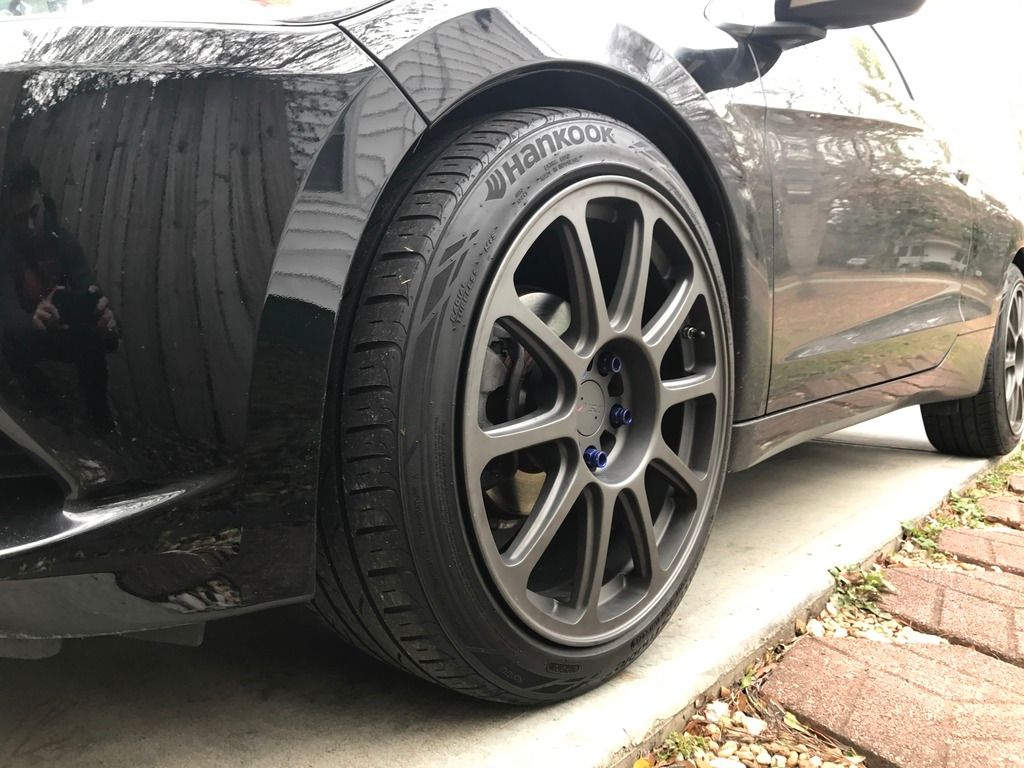 Here's my dillema:
I'm currently at stock height and im rubbing on the inner frame at full lock at the front. I plan to lower about an inch but i do not want this to happen:
http://www.crzforum.com/forum/wheels-tires-discussion/55842-rubbing-outside-205-50-17-a.html
I'm confused because I see people in this thread running more aggressive setups but are experiencing little to no rub yet me and the member above are rubbing on the inside?
I would really like to install these lowering springs haha.