Discussion Starter
·
#1
·
I picked up a carbon fiber hood about a couple months back. The hood at the time of pickup from the original owner was in bad shape as he didn't take care of it at all. There were signs of oxidations, hood latch failure which cause the two end tips to break off and so forth. I didn't really care much of the condition of the hood because I just need it for one main purpose which is functionality. Worst case scenario I would just have the hood painted and still have a functional vented hood.
From the pics he sent me the hood looks awful....I was told the hood was taken to a detail shop for high speed buffering but nothing worked at all. He thinks that the milky areas (oxidation) is beneath the resin which is why he sold it for me at a price I could not refuse lol. Anyways onto the pics lol
So after driving close to 16 hours roundtrip this is what the hood looks like: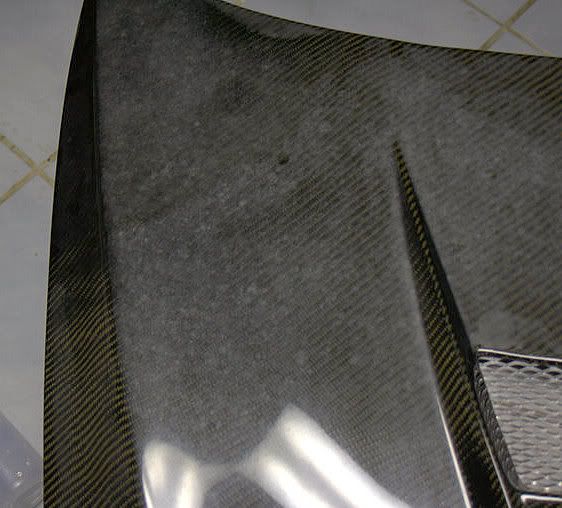 As you can see it's pretty oxidized
.....So now onto a test spot to see if I can repair the finish to any extent.
Here's me going at it at the test spot lol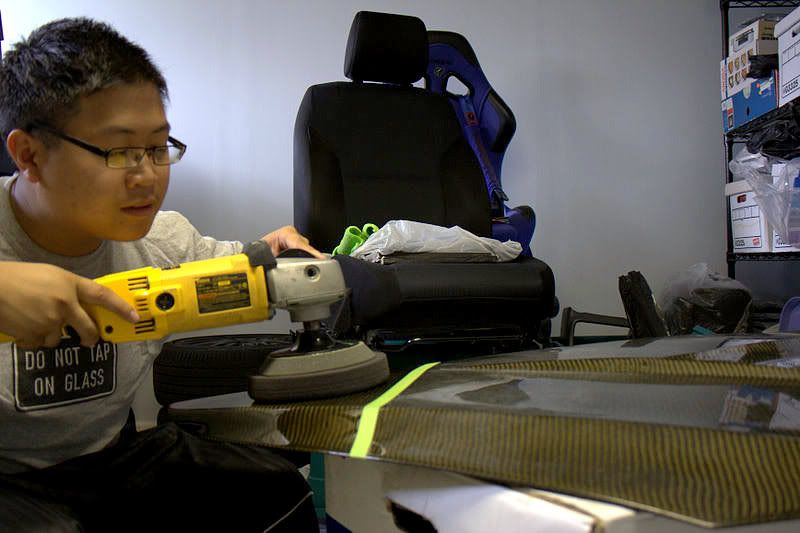 Before Area: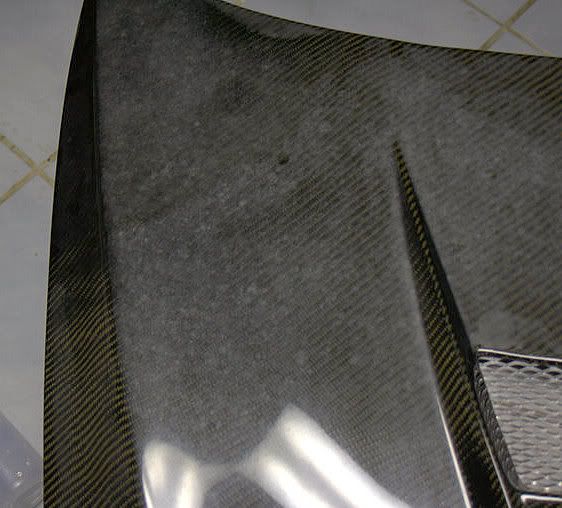 After Area:
Here's a better 50/50 shot with the tape removed:
Here's pics of one side of the hood almost completed:
Before: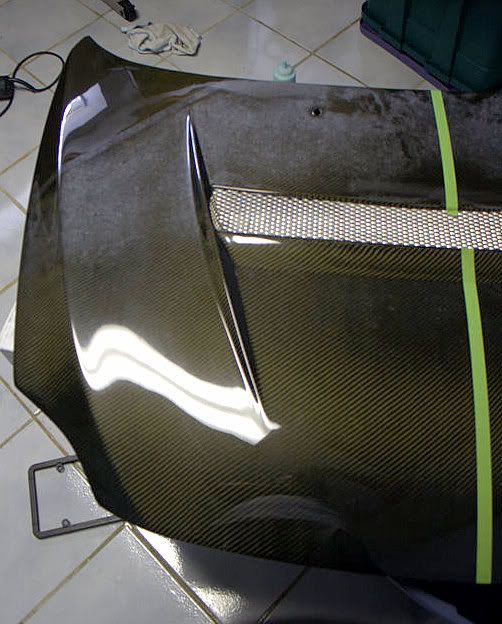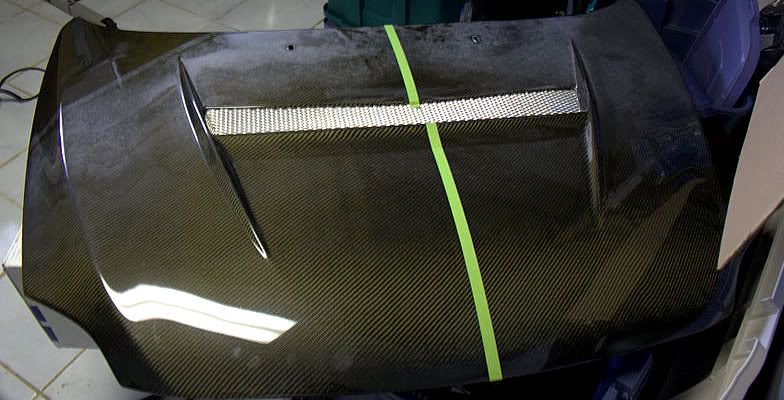 After: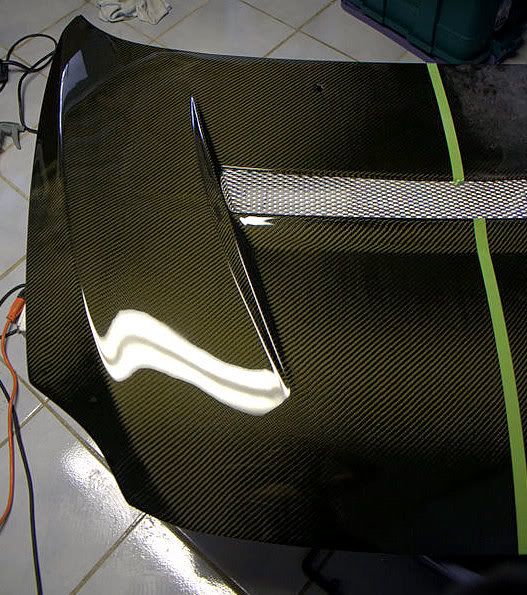 After completing the one side I moved onto the right side of the hood. Apparently what I used on the other side did not go very well on the non completed side. I decided to step up a bit and get down and dirty with wet sanding using 1500 grit sand paper.
Sanded Area with 1500 grit: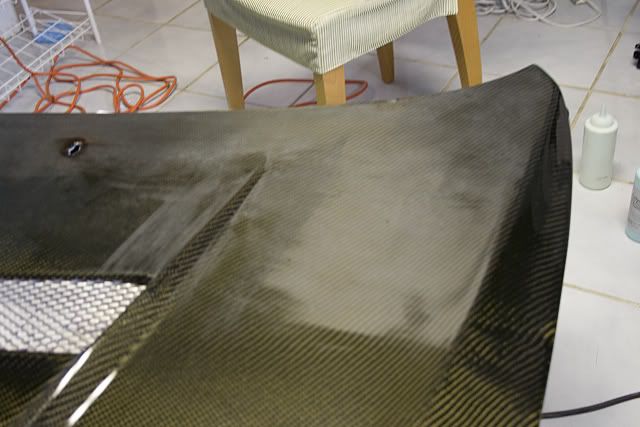 Hit the area up with Menzerna Power Gloss
Haha.....finally both sides are finished and I topped it off with Natty Red Paste wax: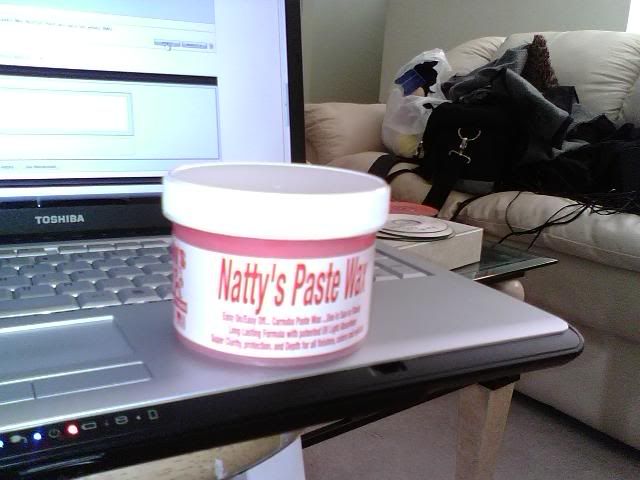 Hope you enjoyed my slight carbon fiber hood restoration as much as I did. It was so rewarding after putting in a couple of hours and then seeing the final result