Long time since i posted,because i was sorting out the fuel pressure drop at full boost.Atlast it has been sorted out.took a month by trying to figure out where was the hinderance to fuel feed.
The datalogues showed very lean AFR's at 1 bar boost and injectors were at 100% duty cycle at top.i was using AEm 310 LPH fuel pump and 1000 cc FIC injectors which should be fine near 800 hp but mine was near 400 hp+-.After raising fuel pressure still no avail.
Already i have a mechanical fuel guage in engine bay but could not see the fuel pressure inside the car while driving.So to figure this out i installed a digital fuel pressure guage inside car and which told the whole story.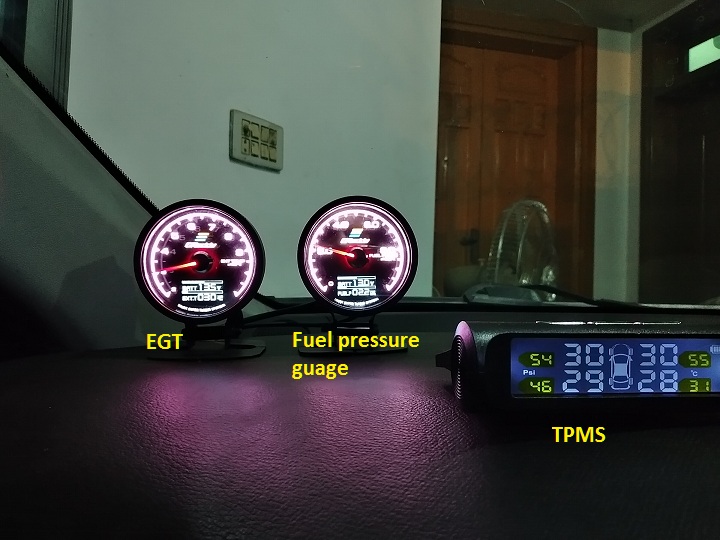 The pressure dropped at full boost,from 4 bar to 1.5 bar.very lean under full boost (15.4 Afr,Thank God engine did't blow)
Initially i thought the OEM feed lines were smaller diameter inside.
The inner dia is 5.2mm(Equals -AN5). But outer fitting is 3/8(equals -AN8) which is should be near 9 mm. So that means Honda used thick plastic here which reduced inside diameter.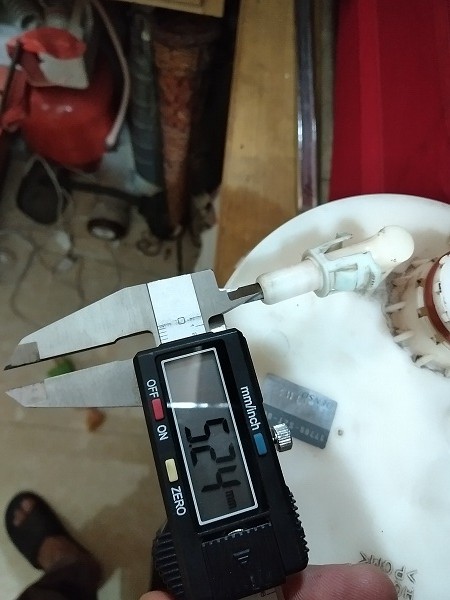 So i bought new PTFE -6An steel braided line and installed it from here to engine.(i thought the OEm feed lines have many bends in them so a staight line will help)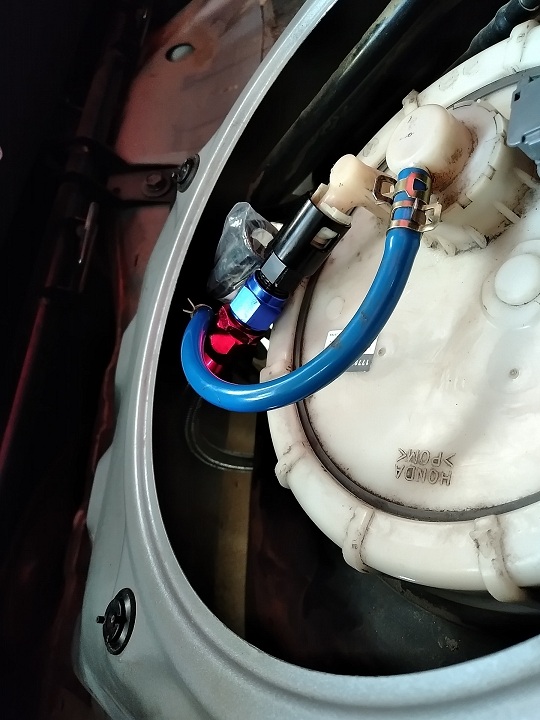 All way to engine bay,but still no benifit.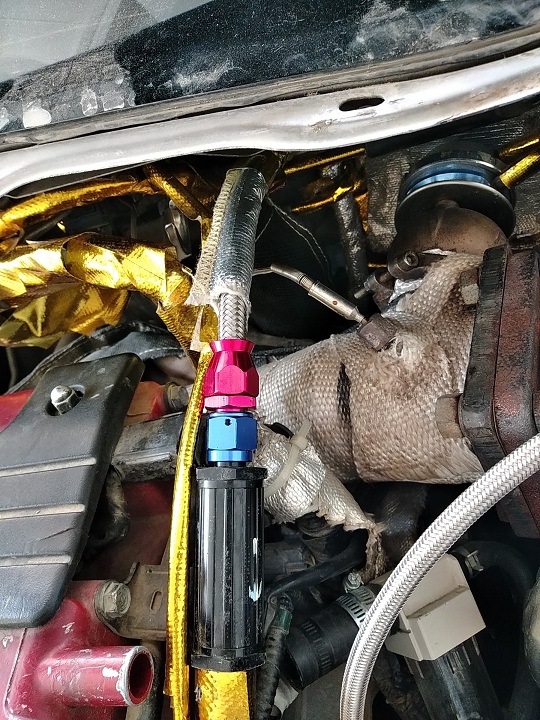 So next i searched and found that
may be
the OEM
wirin
g is not thick enough so fuel pumps is not getting its desired ameres to fully pump the fuel.
Got a 12 AWG thick copper wire and passed all way from battery too fuel assembly.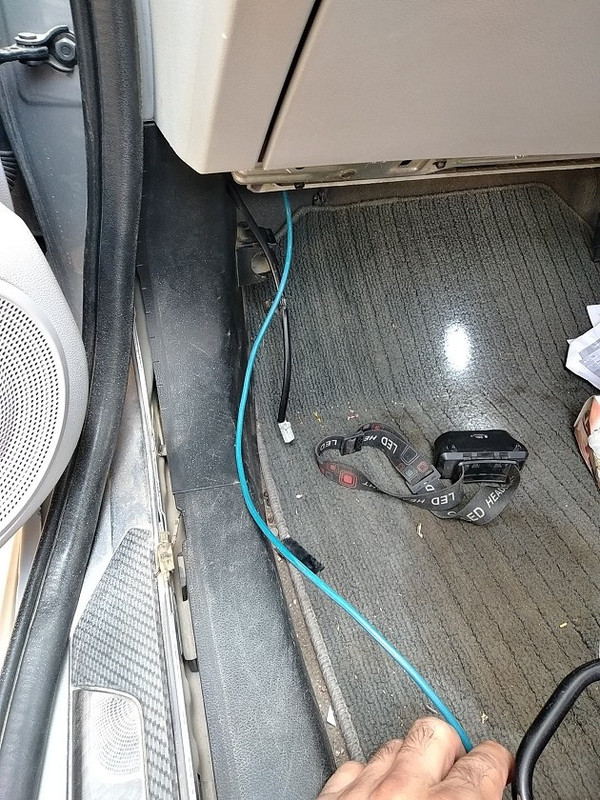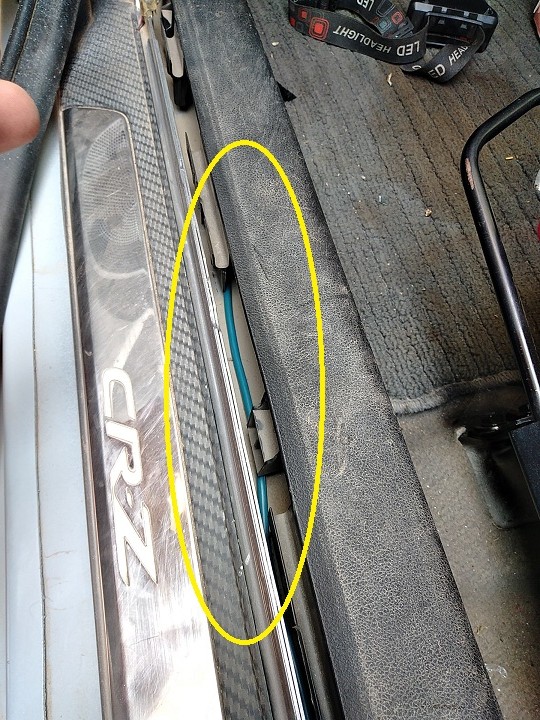 I used a 4 prang relay,40 Amps, the digram used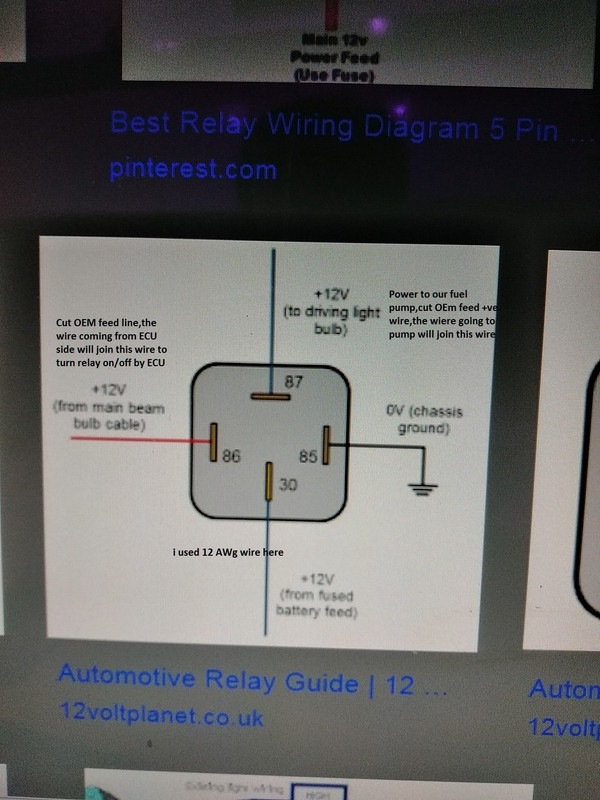 OEM feed line cut. The wire end coming from ECU will join Relay 86 and the wire to the fuel pump will join realy 87. Number 30 of relay will join my new 12 awg wire. 85 is ground which i attached to rear seat belt bolt.also 12 awg thich copper wire here.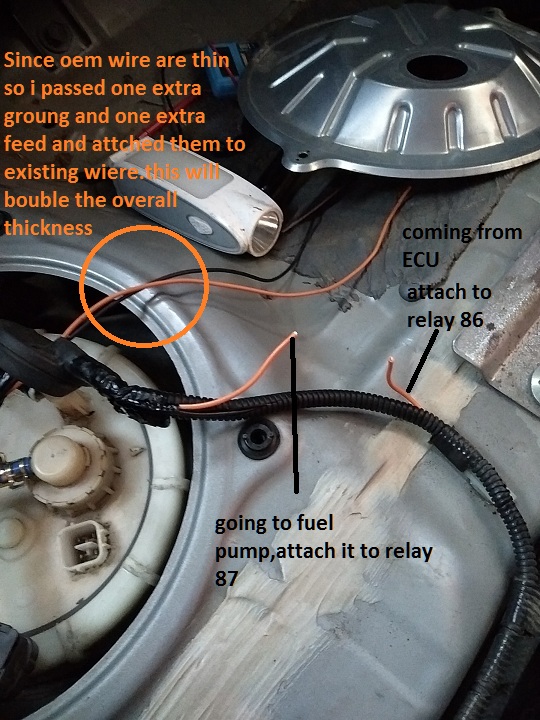 As the wiere from battery to relay was thick but still from relay to fuel pump was OEm thin wiere.so i added another wiere to it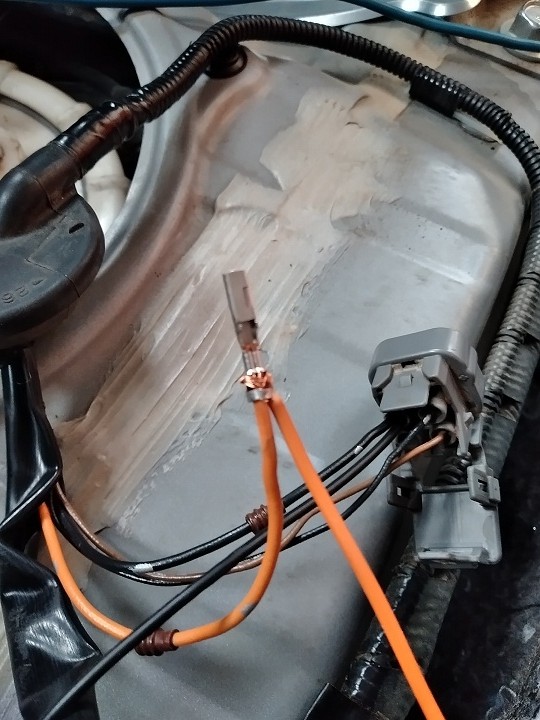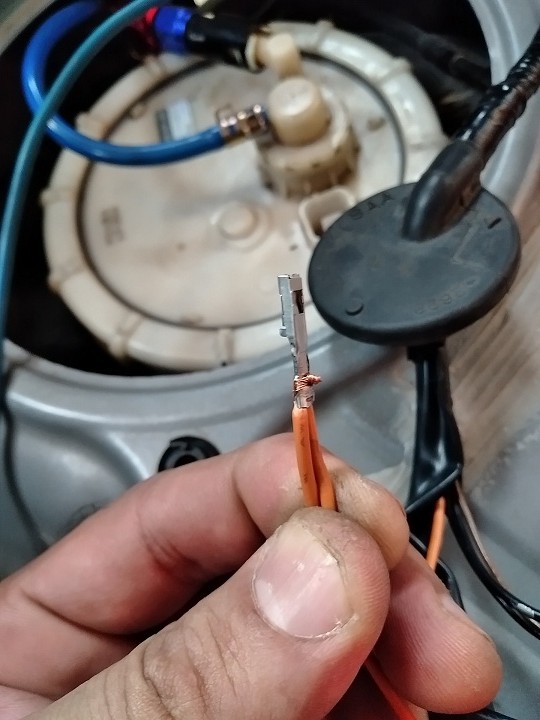 Relay wired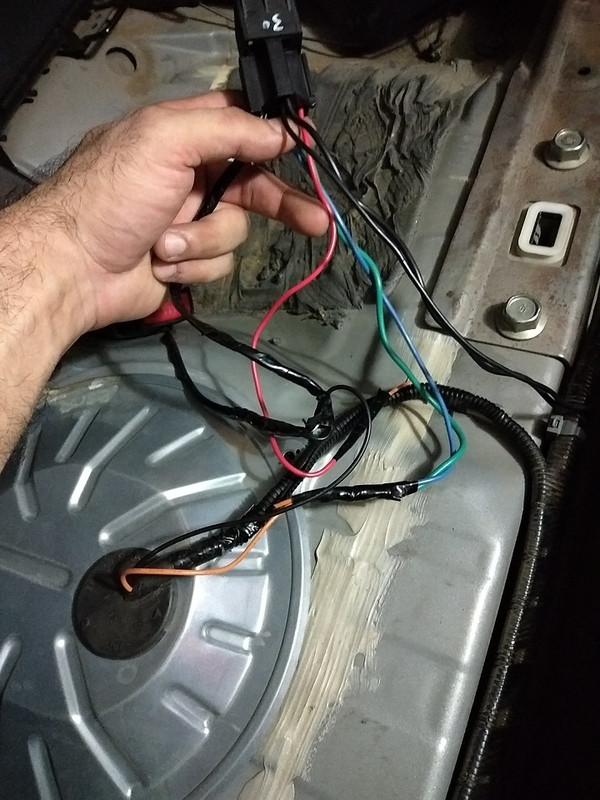 Ground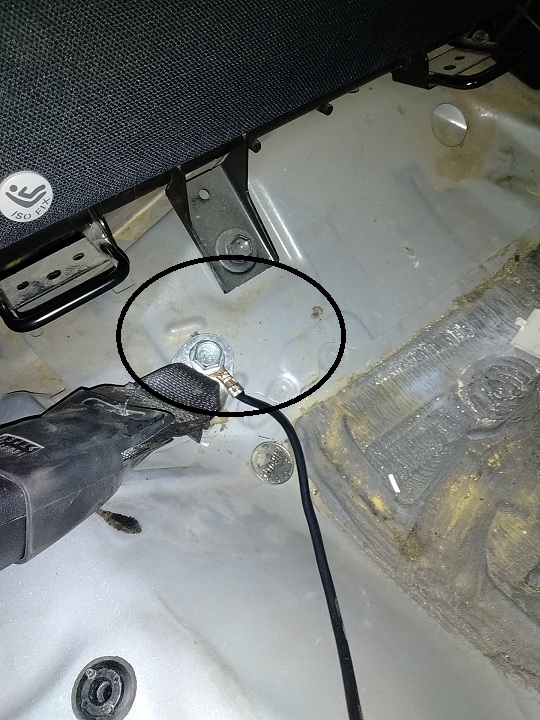 Done.and tugged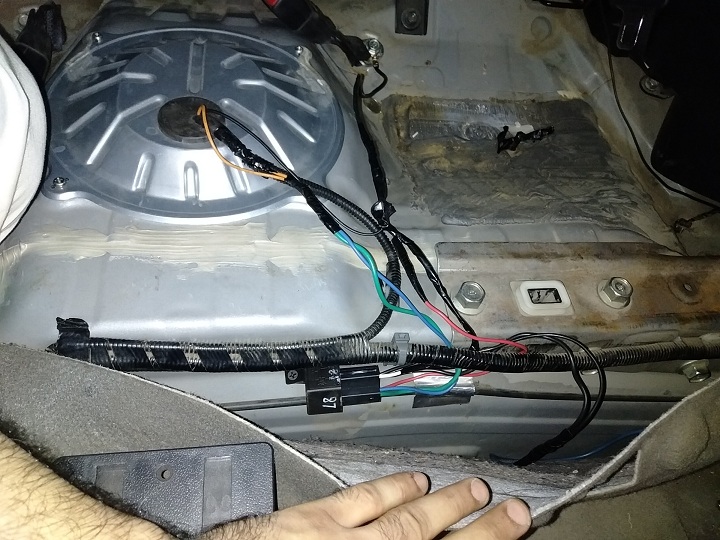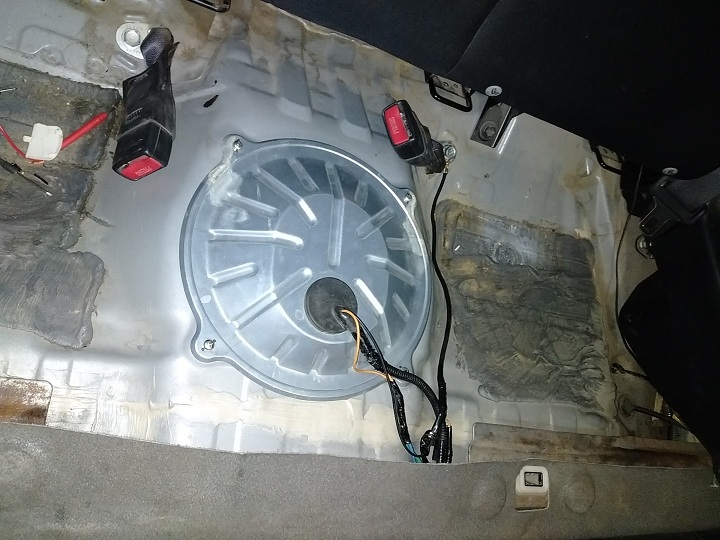 But
the promlem persisted.same fule pressure drop.
now i was frustrated. I thought my return(OEm EVAp) line is restrcition. So i drilled it to bigger bore.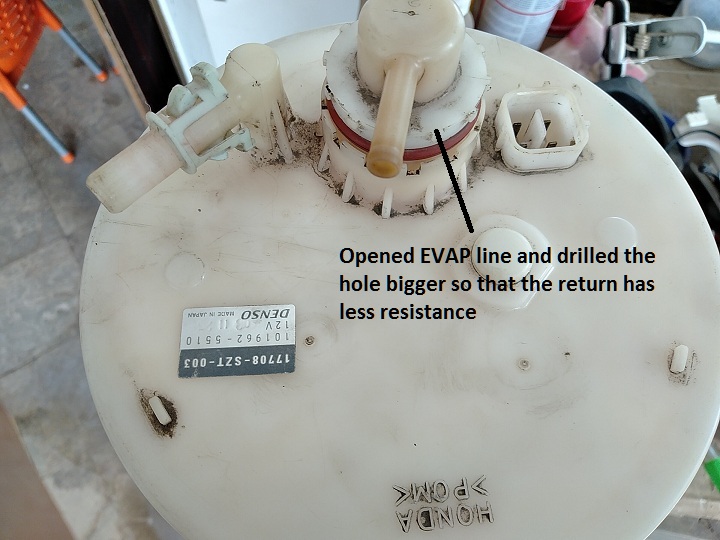 Underside of my reutn line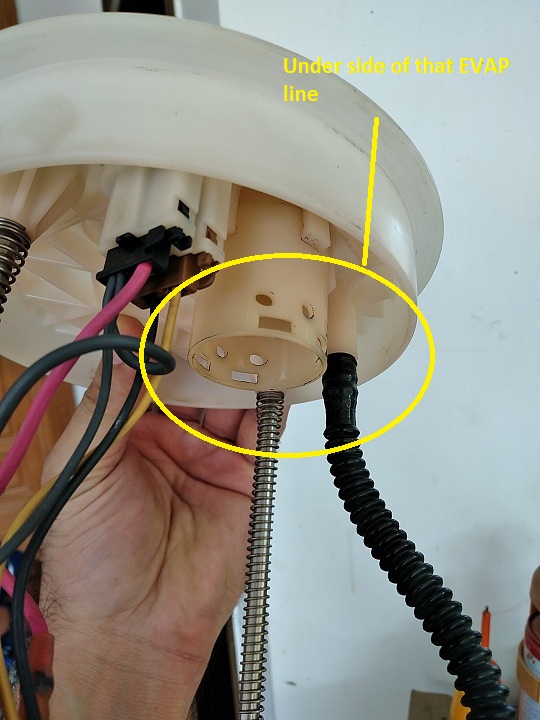 Drilled with 6 mm bit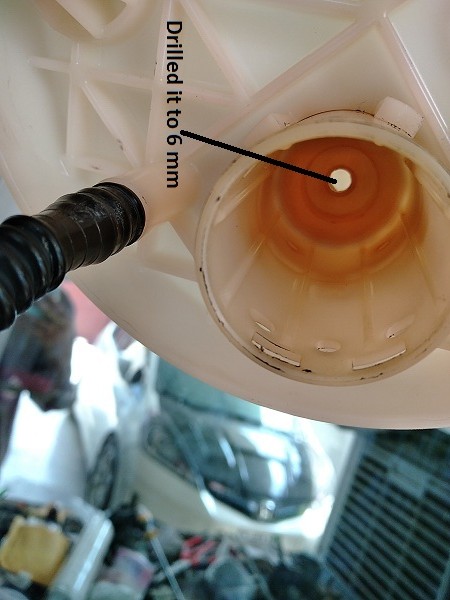 Aaaaaand still no benefit.same pressure drop.
I was thinking may be my fuel pump is not enough and i was ordering a 450 walbro. But online seaches showed 310 LPH pump should be good apto 800 hp.
Frustrated i opened the fuel assembly again to look may be some loose O-ring or some other season.
and by close imspection i found the OEM feed is quite complex.almost 180 bends and too many factors playing.and the fuel pump pumping in a closed space,not in a pipe