Discussion Starter
·
#81
·
Oil feed,return,EGT
Although mine is a journal bearing turbo but i still used an oil restrictor. As in our Honda's the oil pressure is much higher especially in VTEc so oil restrictor is must.
Ball bearing turbo's need less oil so we use more restrictive feed. Garret advises a restrictor with a minimum of 0.040" diameter orifice upstream of the oil inlet on the turbocharger center section.
For ball bearing its 1.5 mm.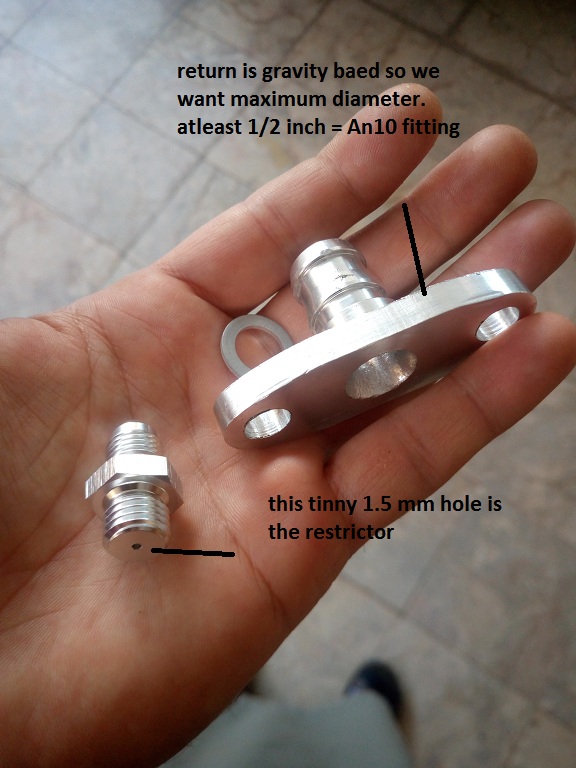 As the return is near the HAsport mount so a 45 or 90 degree bend is needed here. I ordered it from ebay/aliexpress.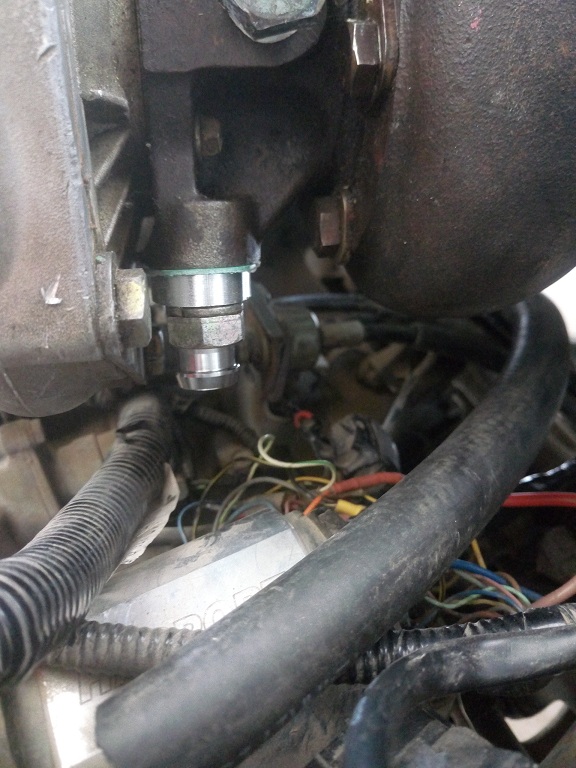 The straight nozzle caused the bend in rubber pipe which was no good. so i used a metal bend instead. Its an An10 to barb 90 D
degree fitting.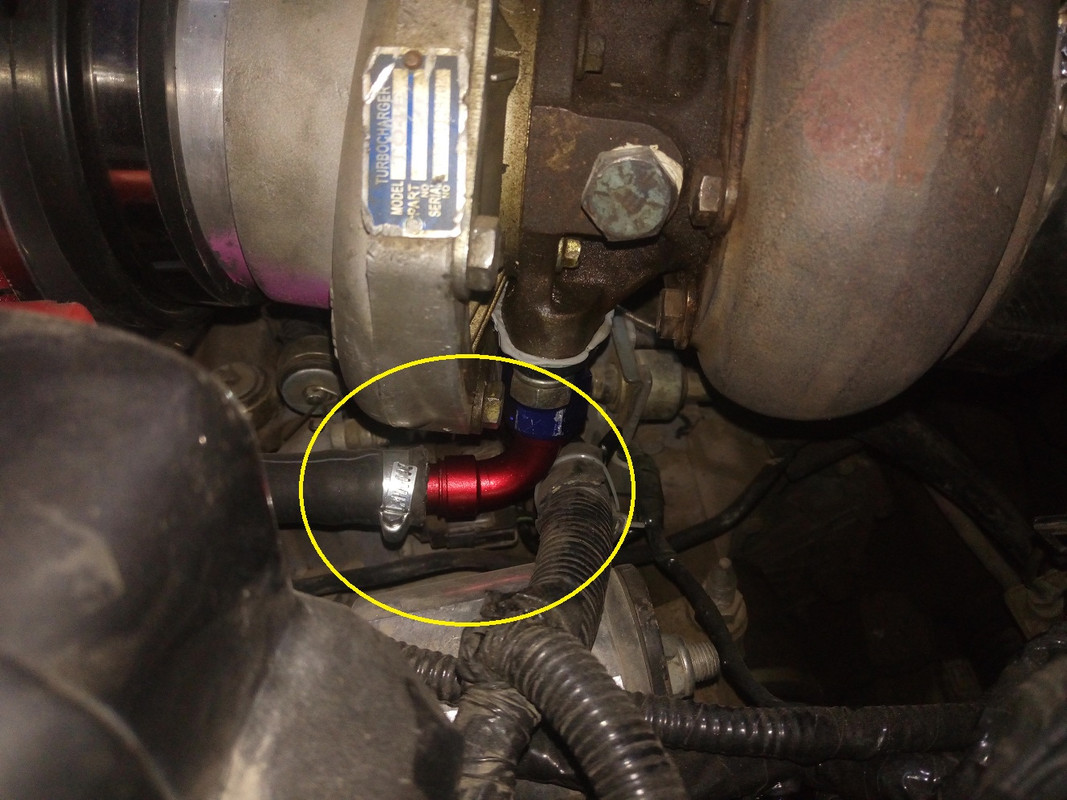 The feed and drain must be vertical. I mean the feed should be near 90 degree.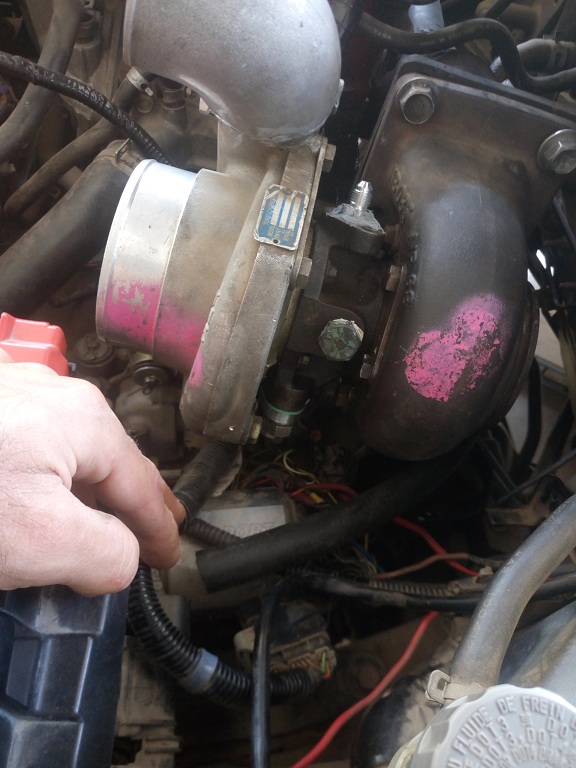 Oil drain bung:
Some people use bonjo bolts to do this job but that is dangerous as its on bottom side of oil pan which is not good for oil flow as the oil level is above that. I made a hole in front and top most position of oil pan and welded a bung to it. 1/2 inch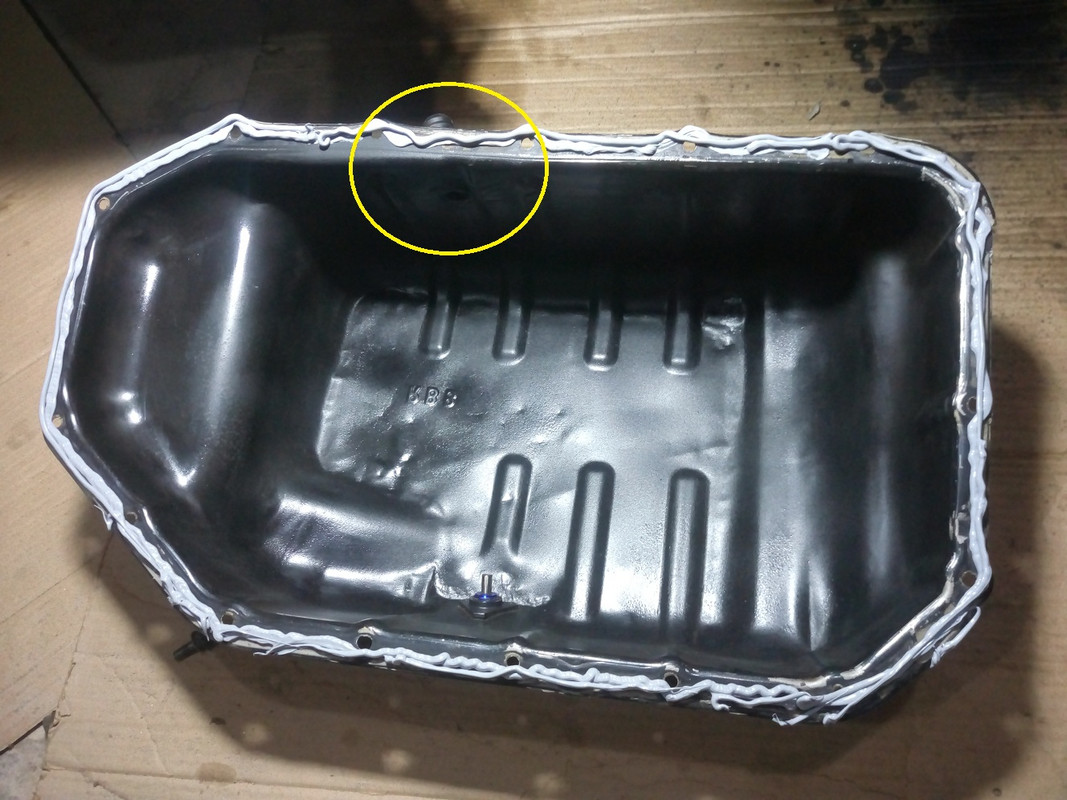 inside it was hitting the oil pump so i grinded it.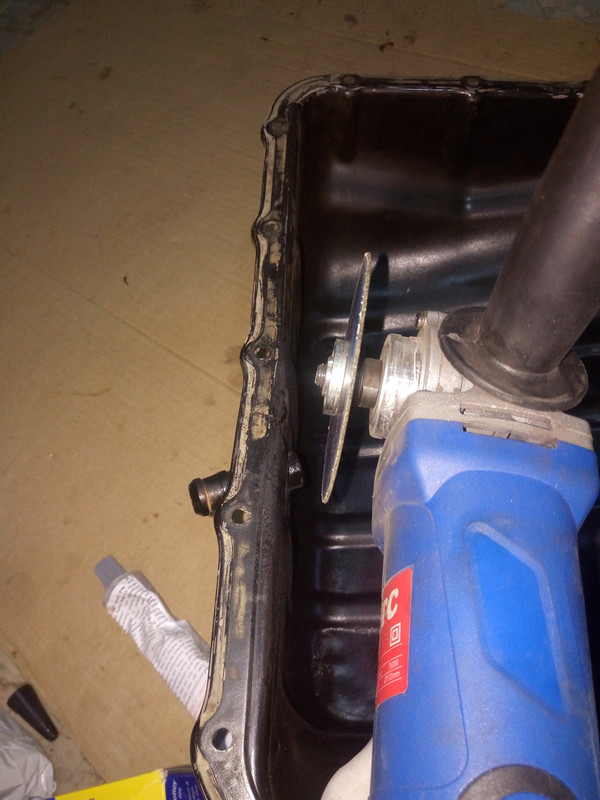 Ready and painted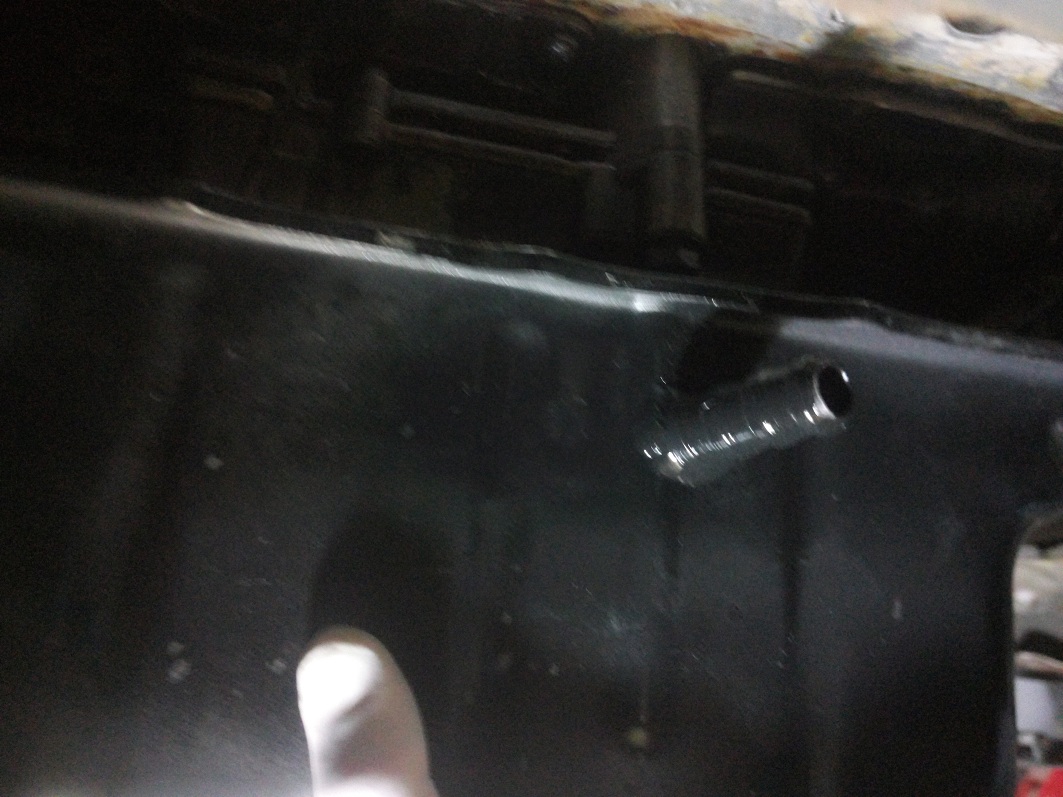 while you are at it install the magnetic oil drain lug as well. It catches quite the metal debris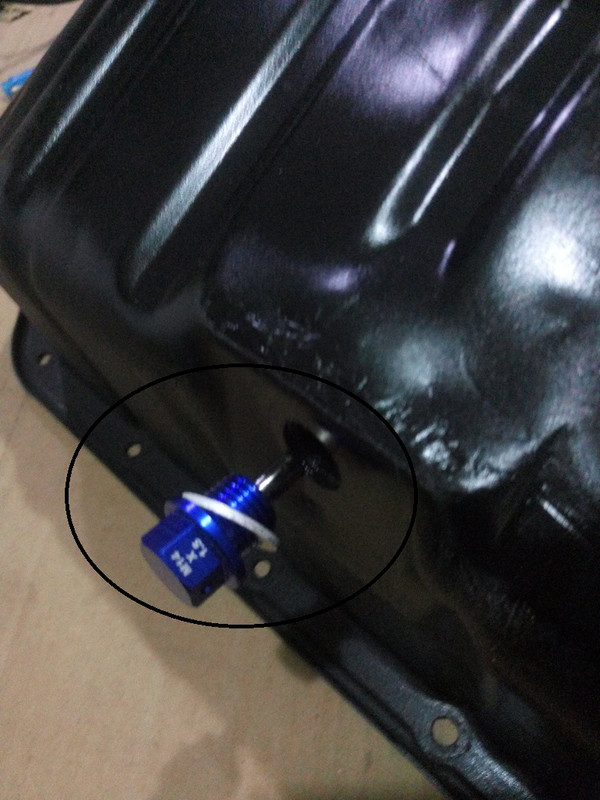 Also installed my Exhaust Gase Temerature sensor,as in turbo its better to keep an eye on exhaust temperatures aswell.because too much ignition retard and back pressure can cause it to raise dangerously.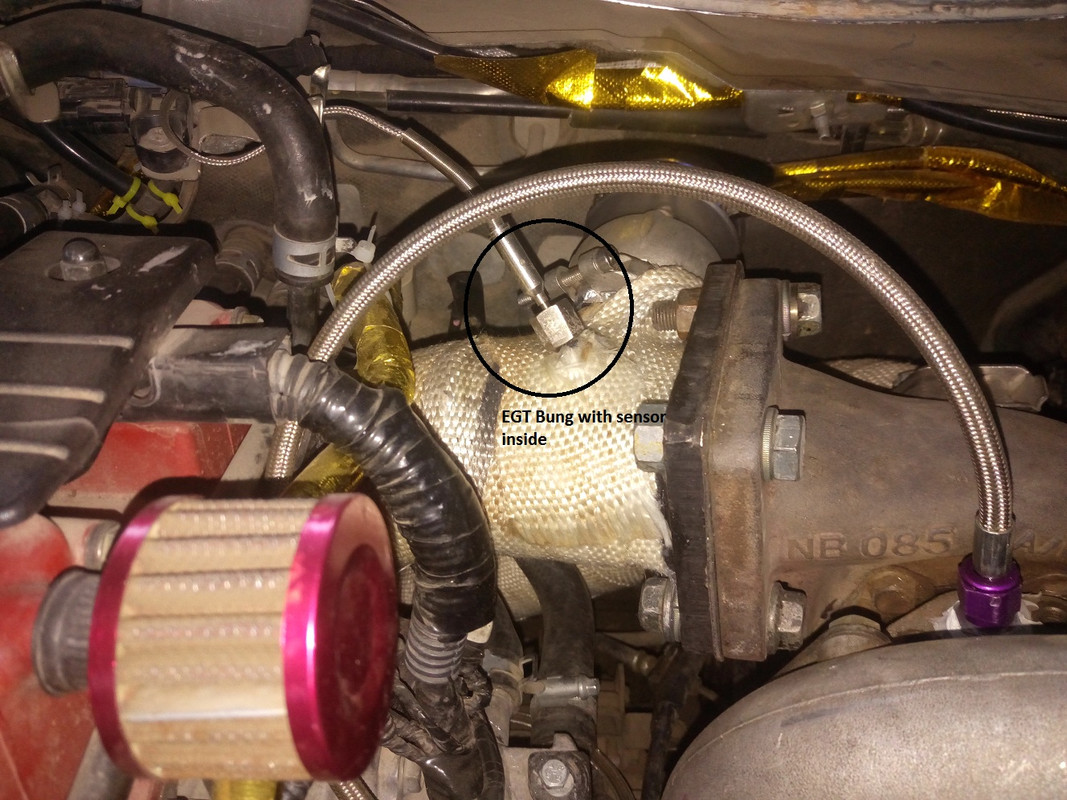 Here is oil retuen completed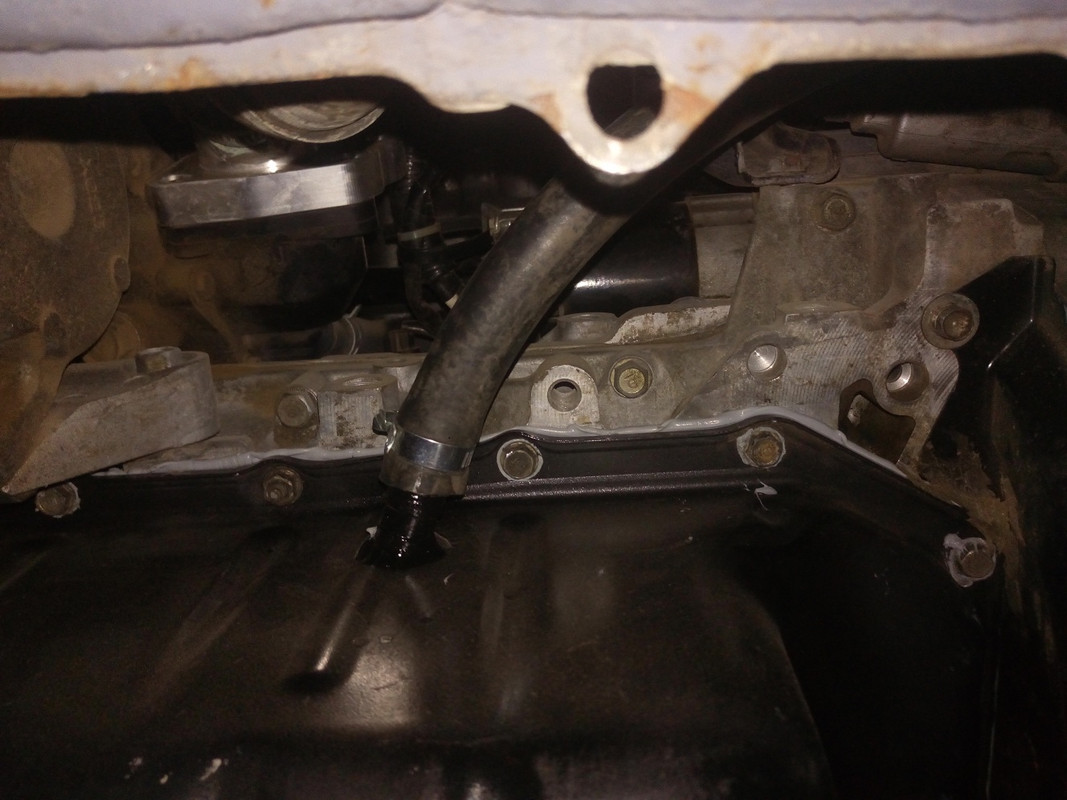 On backside of oil pan and engine there are too many obstacles in the way of oil return line,axles,downpipe etc etc. so its best on front side.Its also shorter on front side.