Gear box cover and exhaust
As i told earlier that its best to use CRZ shifter mechanism coupled with accord v6 manual tranny shifter cables.thats easiest and best route. but as i used type R shifter so i had to modify(a lot) gearbox plastic cover too. Leason learnt the hard way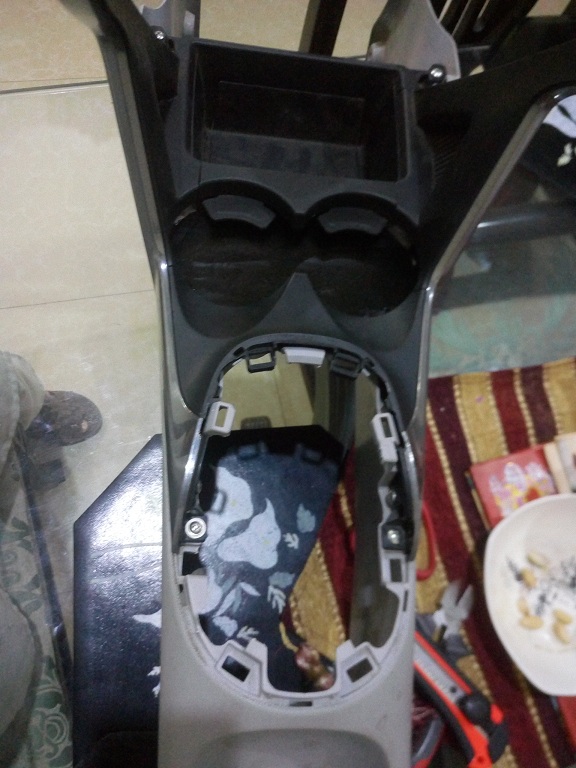 After many trial and errors.removing the hitting parts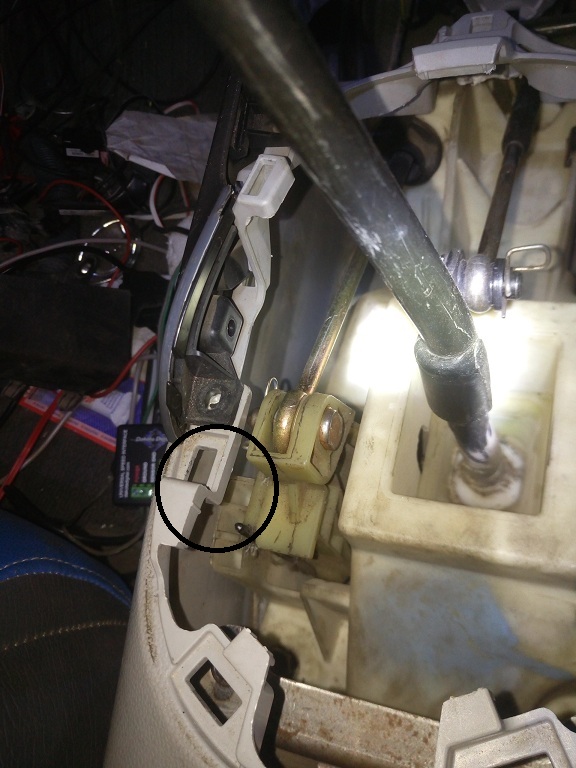 Important Note:
For k series 6 speed lSD trannies like k20z3 or DC5(y2m3) or NPR3 this type of shifter is needed where the main cable is attached to top of gear lever. i .e. by moving shifter in forward direction the shifter cable also goes forward.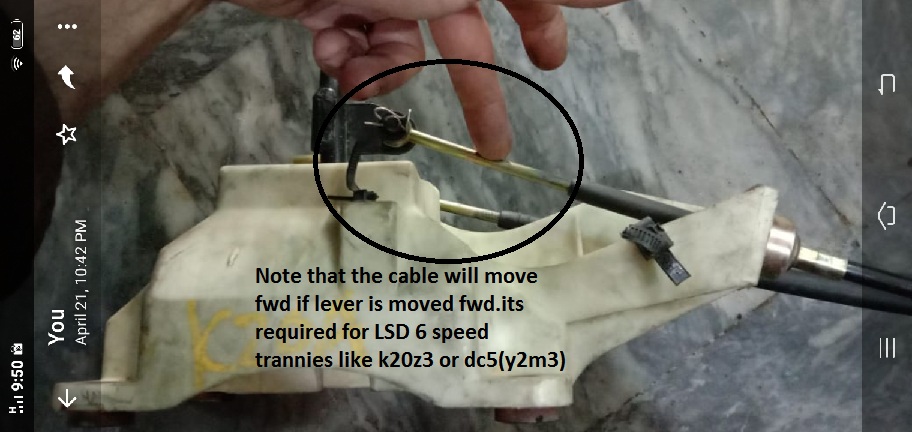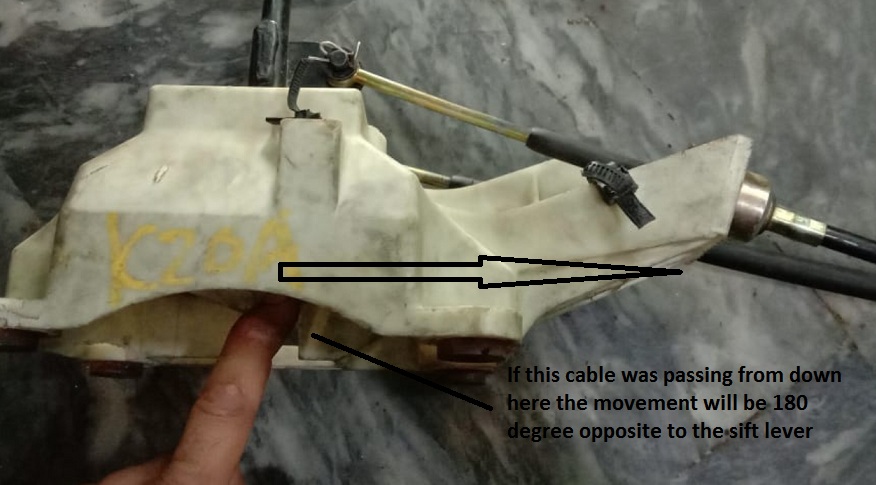 But for non lSD or 5 speed transmission(W2M5 or RPD-6)or base rsx, what i found is that the shifter required must have the link cable under the shifter.so that when the shifter is moved forward the cable turns backward.i.e it moves 180 degree opposite. You can understand with the pics.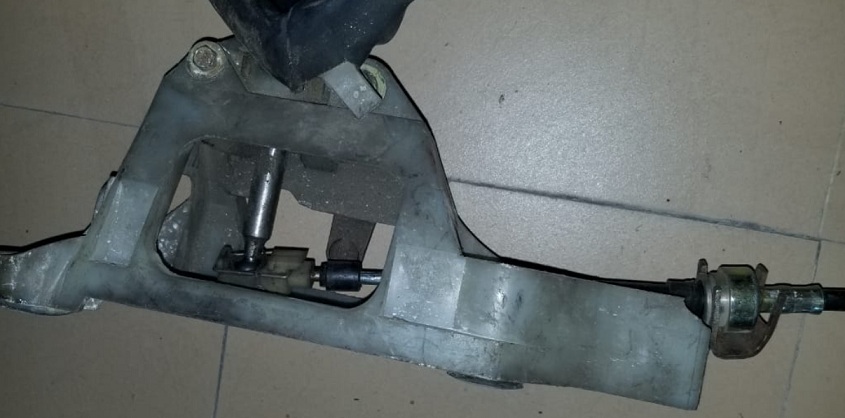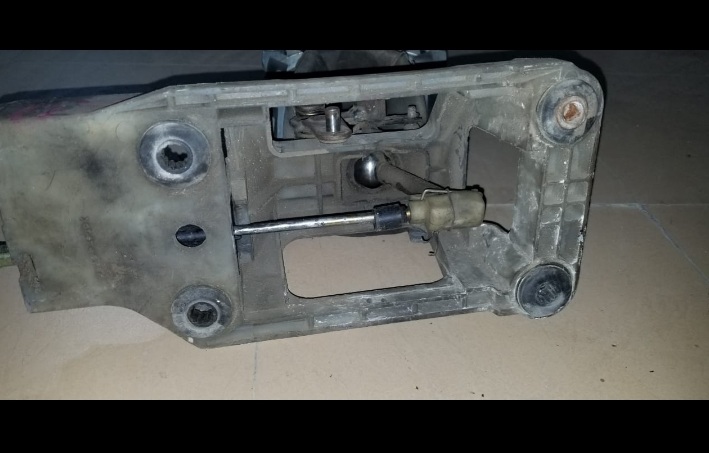 So this is important when you are ordering/buying your transmission,buy the shifter and its respective cables accordingly.Now you can recognize from pics on ebay what will you require on your tranmission.
No matter what i tried the cup holders kept hitting the shifter cables.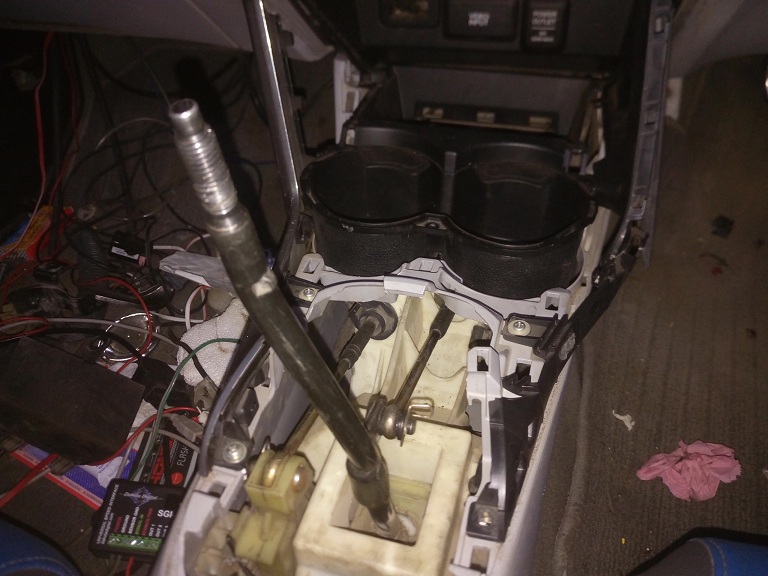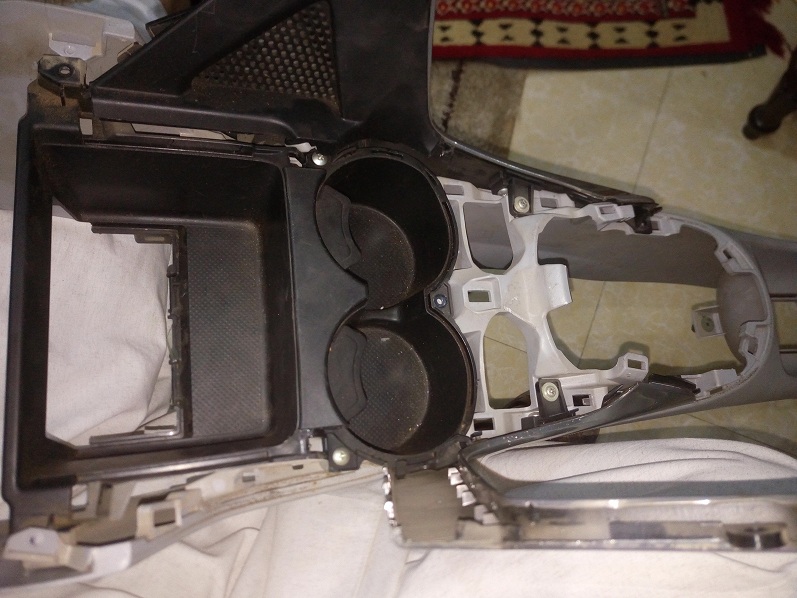 Atlast i cut them off with sharp knife0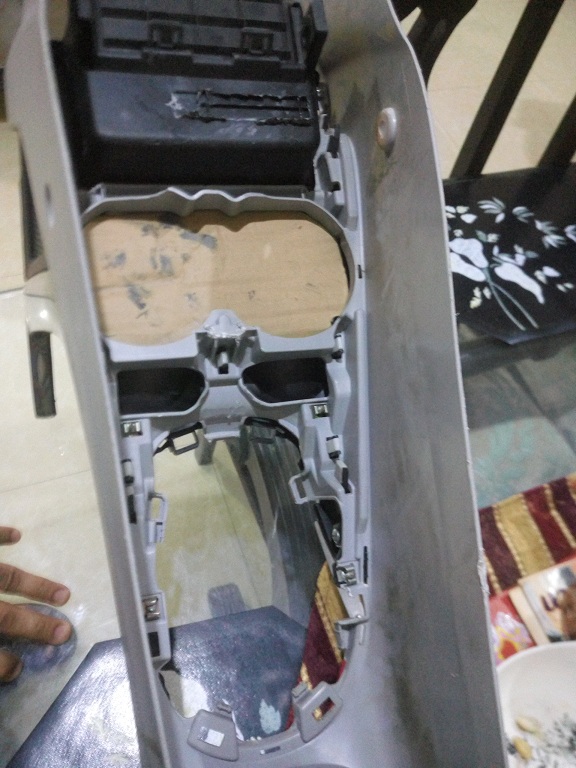 To fill up the space i used a cardboard piece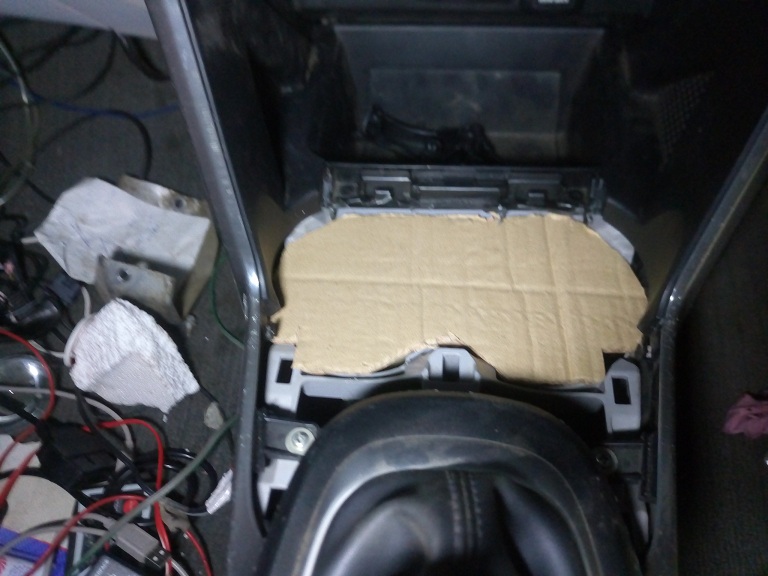 Pinted it up.One peice is needed. I cut another one just in case..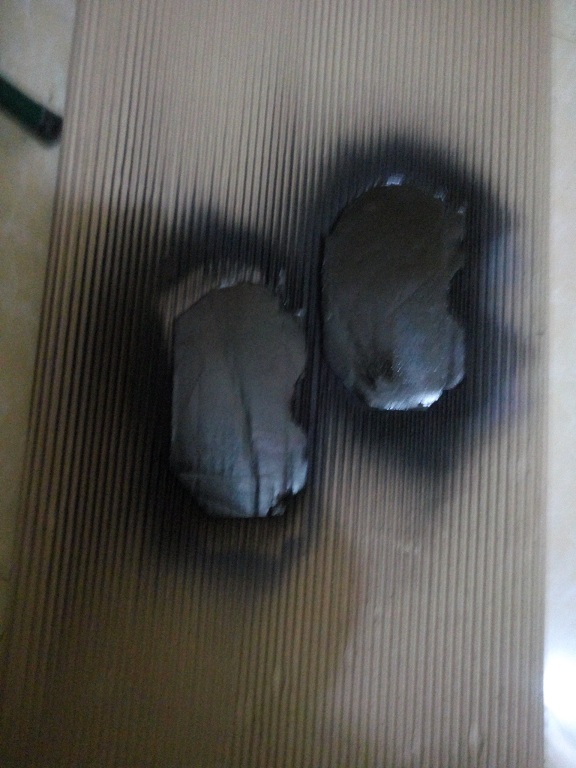 The end result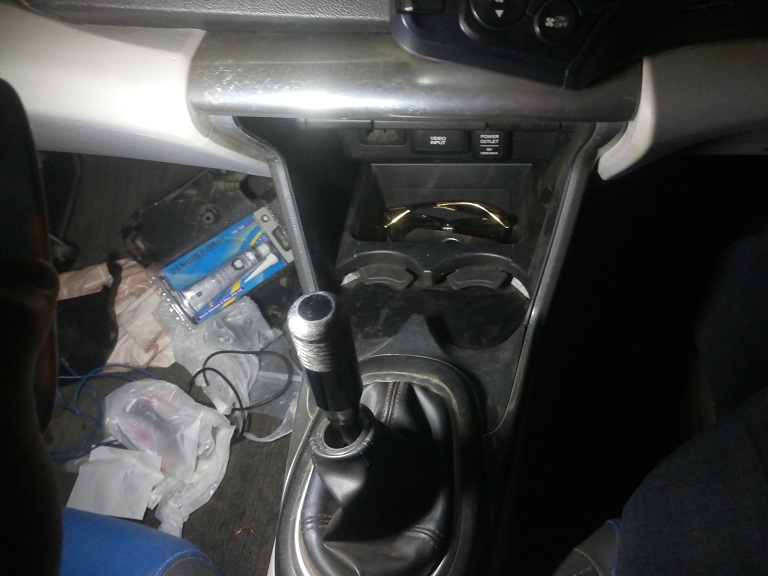 Exhaust:
I already have discussed much about header.Lets quickly cover rest of exhaust and the touching areas where you should look.
The main area is sway bar. Universal K-headers do not have the clearance for it in CRZ.
I have a custom made
bad
heaer which hits the sway bar. Here the exhaust shops are horrible.The dont have facility to bend pipes beyond 2 inches.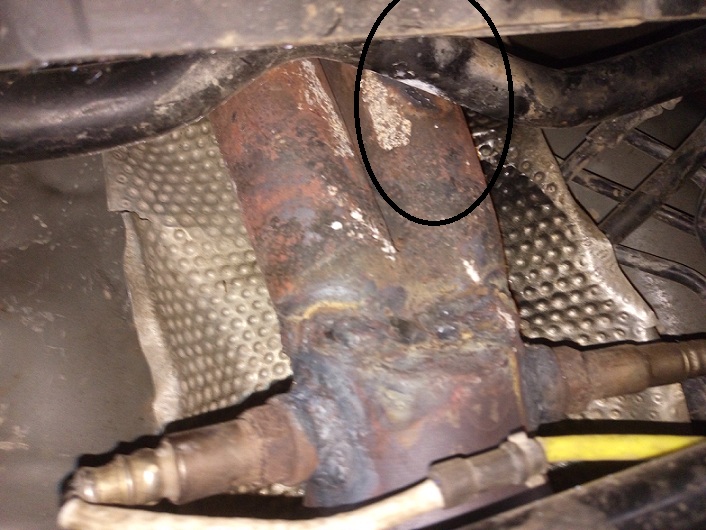 Note:
If you mount engine to lower hole of HAsport mounts,the chances of headers hitting sway bar increase.in above picture the header had good clearnace when engine was on upper hole of mounts.after i did my oil pump/pan mode i mounted engine to lower position and the header start hitting sway bar.(not fault of exhaust shop as they made the size when engine was on top position).
Here is what bend is needed.Thanks Olliver/Rustbucket for next few pics.I have taken from his build.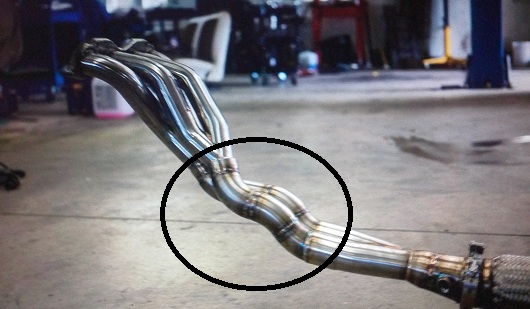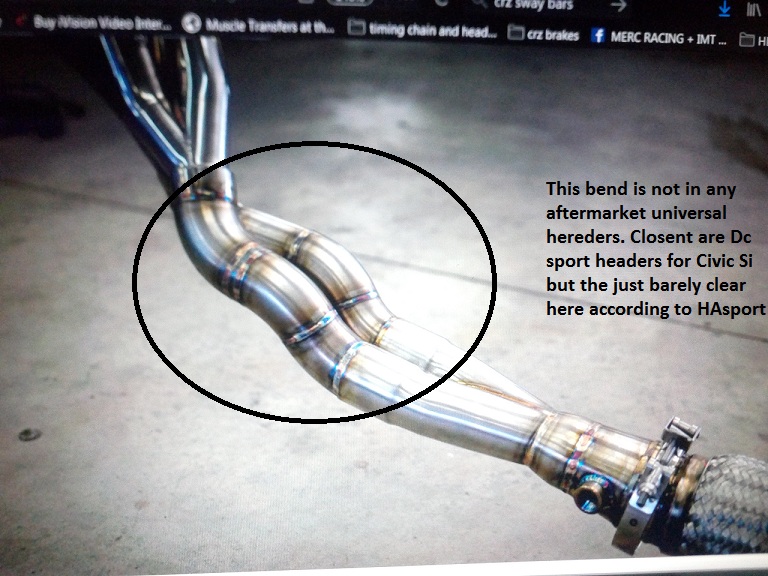 I already have discussed the difference of RHD and LHD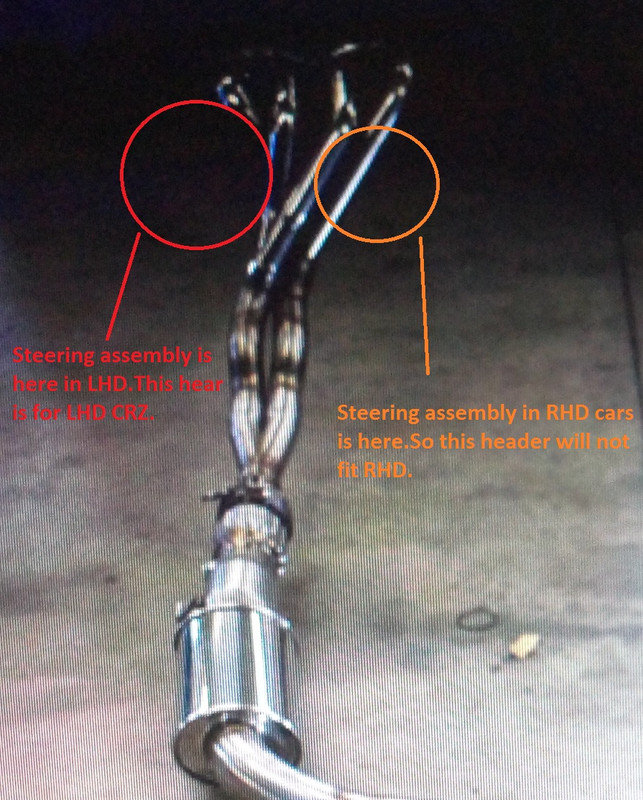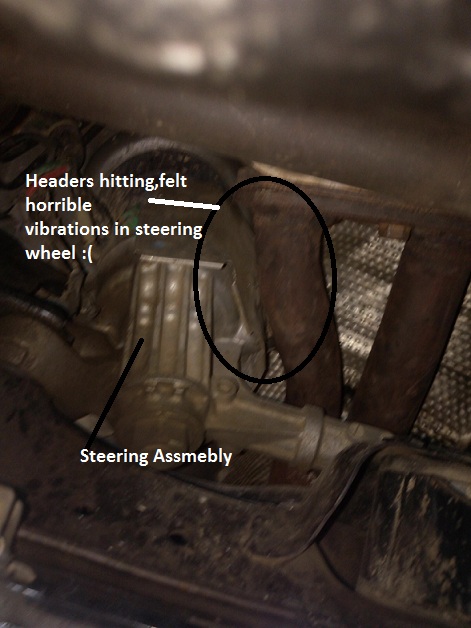 Rest of exhaust is same in RHD and LHD.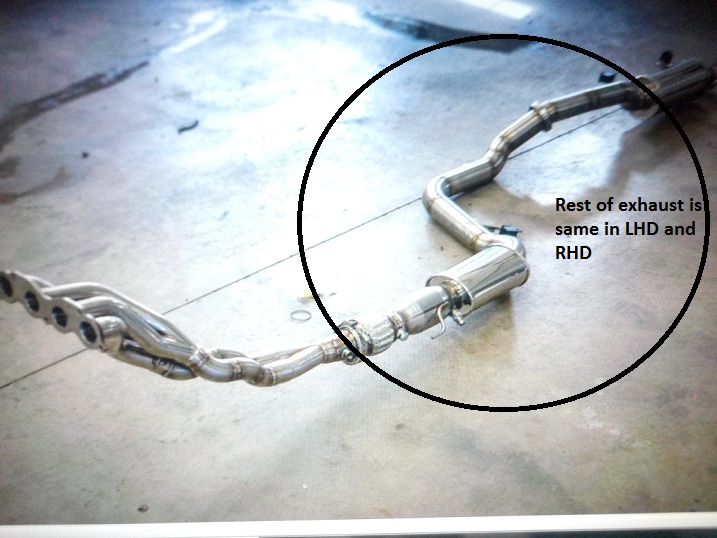 Something else arrived (present):wink2: