oil pressure sensor,vtec oil pressure sensors,Crank sensor
So lets prepare the engine 1st by replacing the sensors which are compatible with Civic Si wiring.
1st thing you should buy the engine.When it arrives inspect it for any broken sensors during shipment.So you may need to order those sensors too.
The sensors on backside of engine which need replacing/replacing the grips/re-pin the grip are Oil pressure sending unit,Vtec oil pressure switch,Crank sensor.
Before this all, i advice you buy Civic si wiring,so that installing new Grip/Sensor you will verify that the wiring plugs into it fine.
Oil pressure sending Unit
Located just above oil filter. If you have k20z2/k20A engine than you don't have to change this unit. But if you are using k24a2,a3 or else you will you will see such unit which your civic si wiring plug won't plug into.
the sensor being replaced is most common Honda oil pressure sensing unit.found almost on many if not most Honda/Acura cars.I found it from Junk yard.You can use your CRZ engine one also.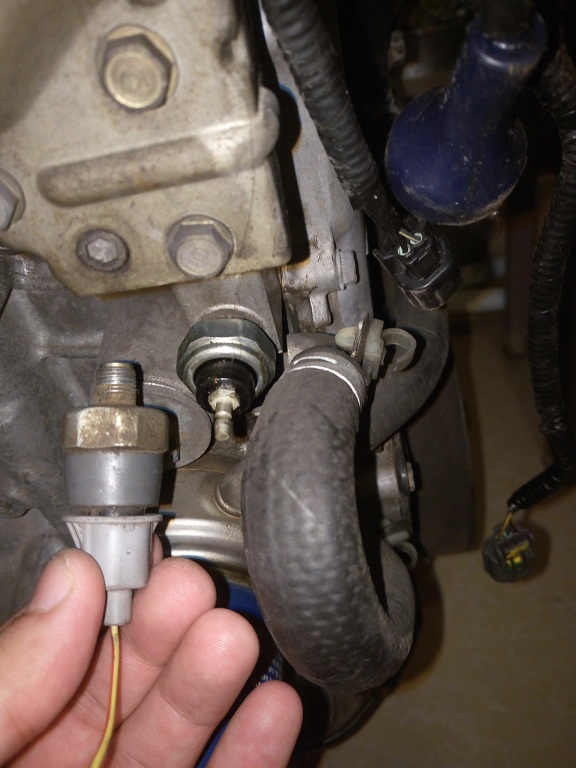 Difference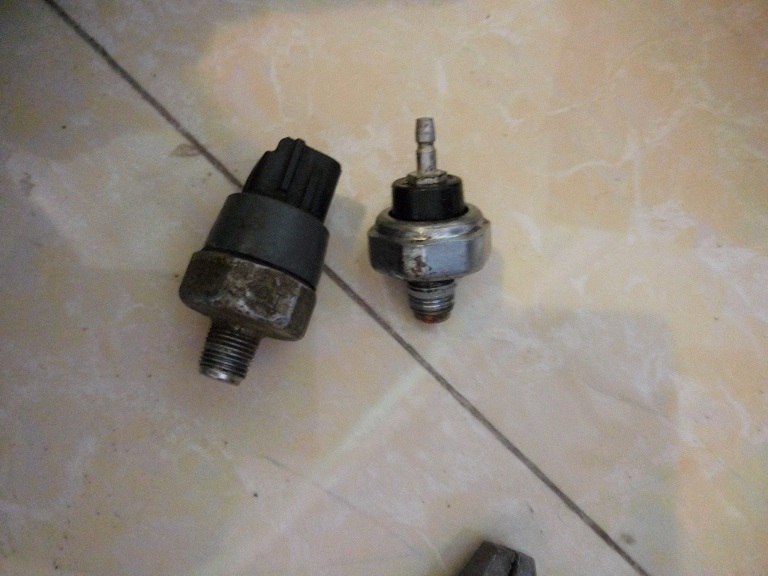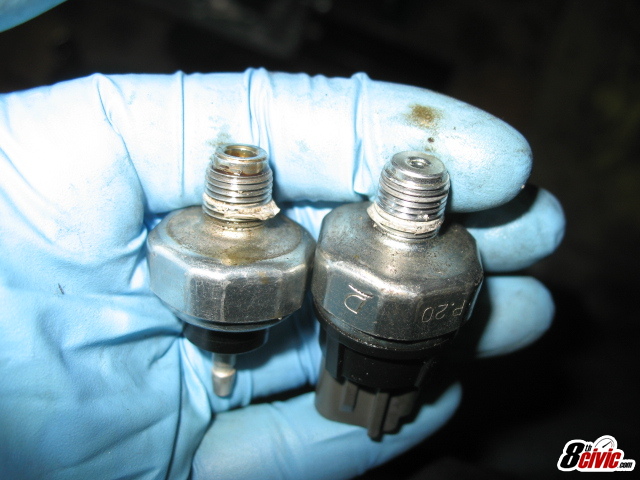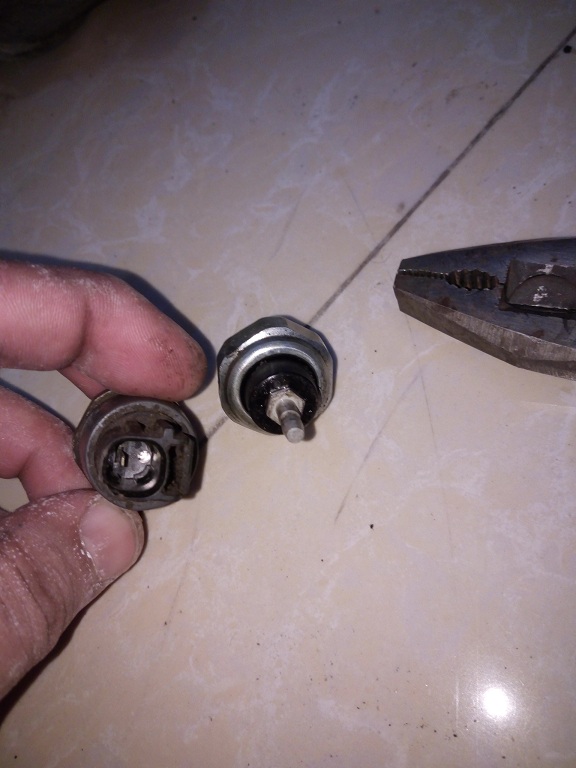 But for opening the sensor you will have to remove the exhaust manifold and its schild,because there is no space for the opening wrench to spin.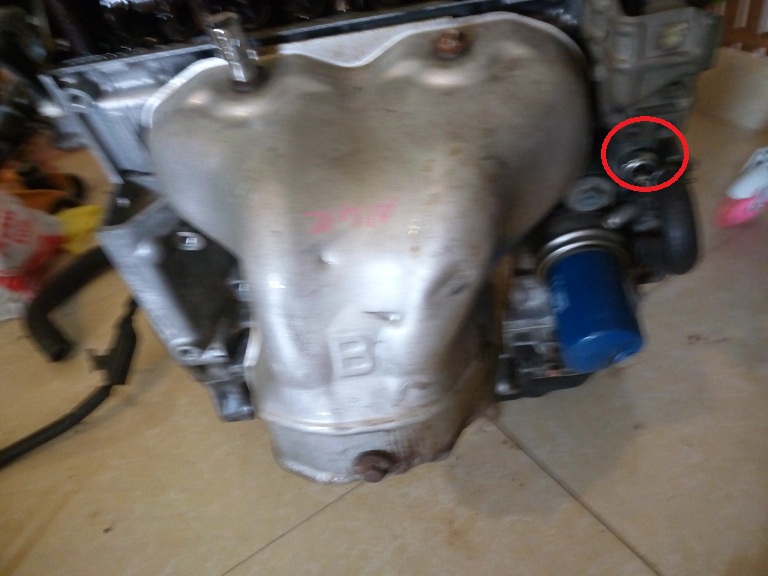 You will need 24mm wrench for it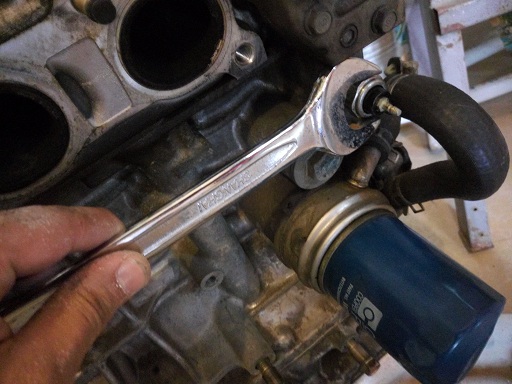 If you engine came with an oil cooler,its oil pipe will hinder the new oil sensor location. A slight tapping with a hammer will be all that will be needed to clear the space.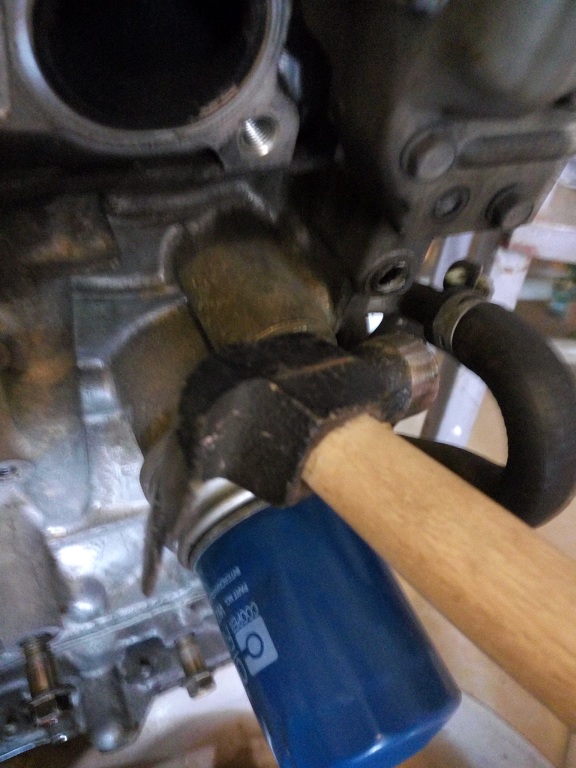 After the sensor is installed.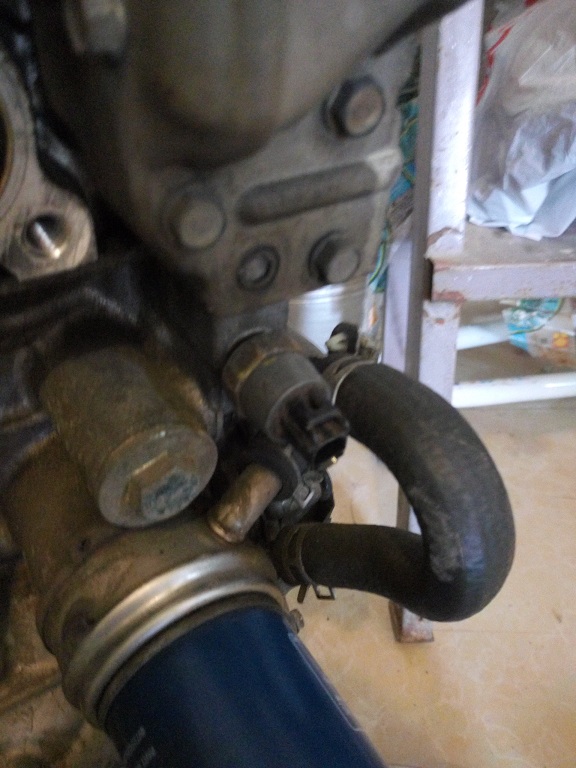 When installing the new sensors/grip verify by plugging your Si wiring
While you are working at front side of engine its wise to replace the water body jacket which is pointing upward in pic below.This is k24a2/3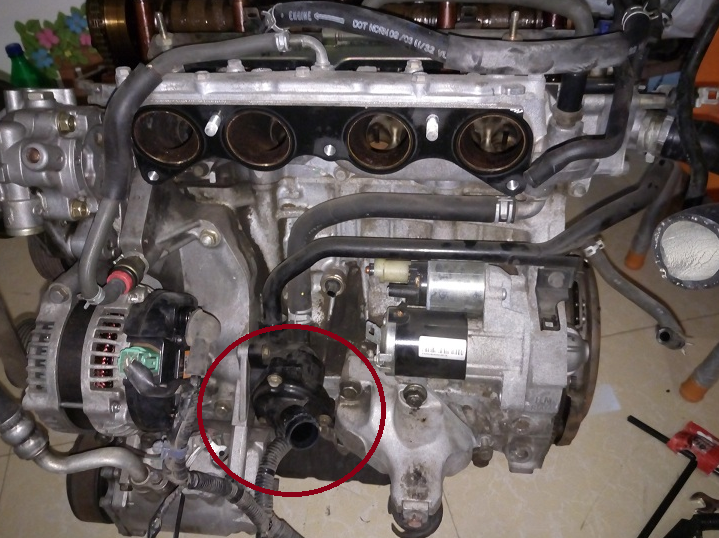 The problem of having this is the the radiator hose will have to bend at 180 degree and than come down to the radiator.which i found was hitting my radiator fan and one time radiator fan hit the radiator causung it to leak. Plus it will be difficult to find the hose which will ebdn 180 degree and come down. The easy solution is
http://k-tuned.3dcartstores.com/Swivel-Neck-Thermostat-Original_p_154.html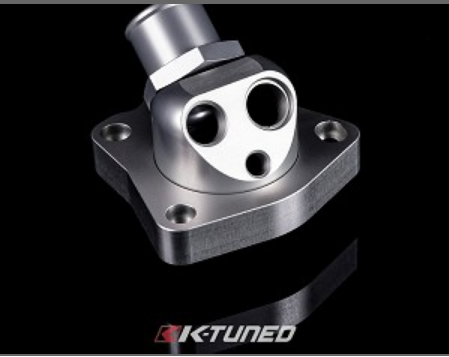 The beauty is that you can arrange this in any direction you want.which will be downward toward the radiator.But its 170$
So i have found an alternative from Aliexpress which work equally good.I am using this both in my
CRZ(k24) aswell Honda Fit(k20)
Its only 34$ and quality is very good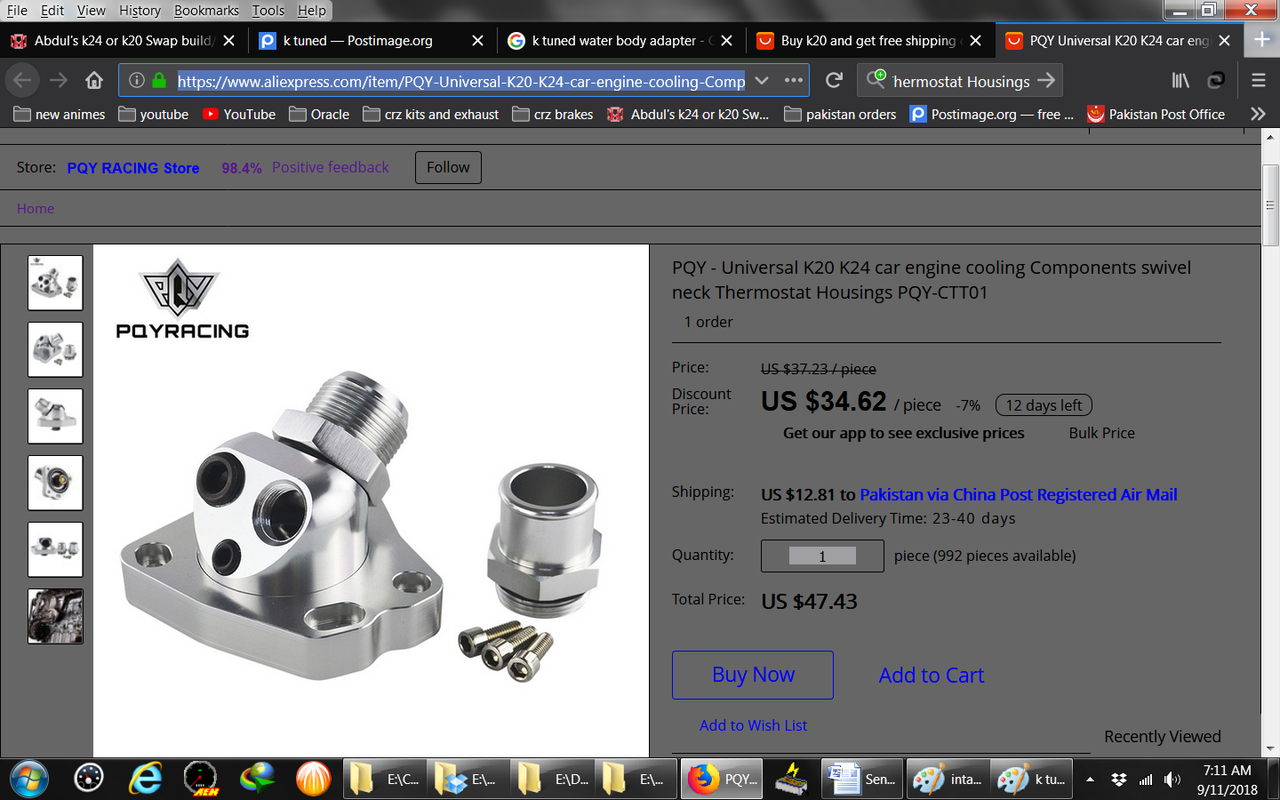 Plus you can add your Coolant temperature guage sensor it it.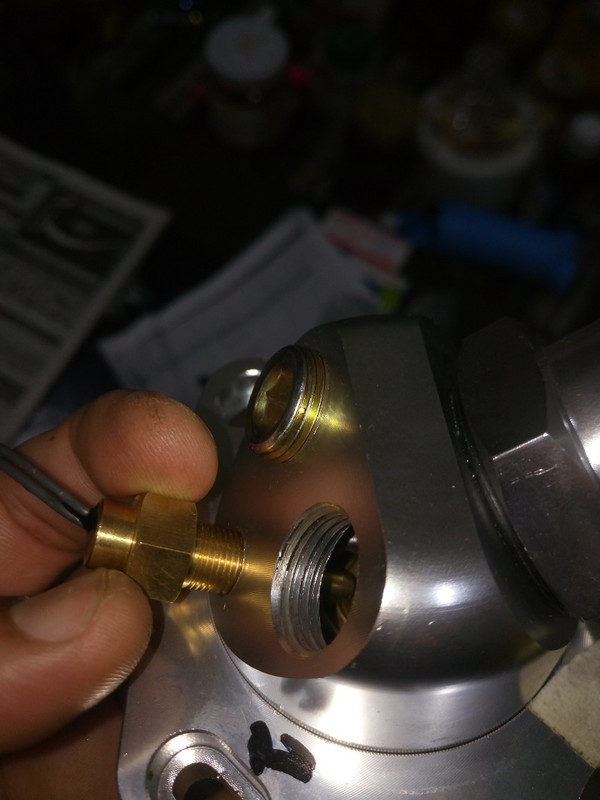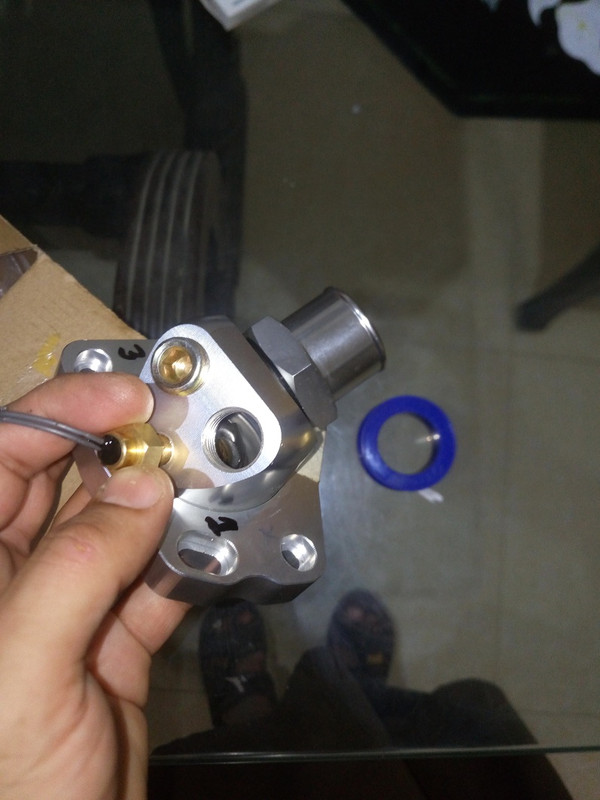 Final pic with it pointing downward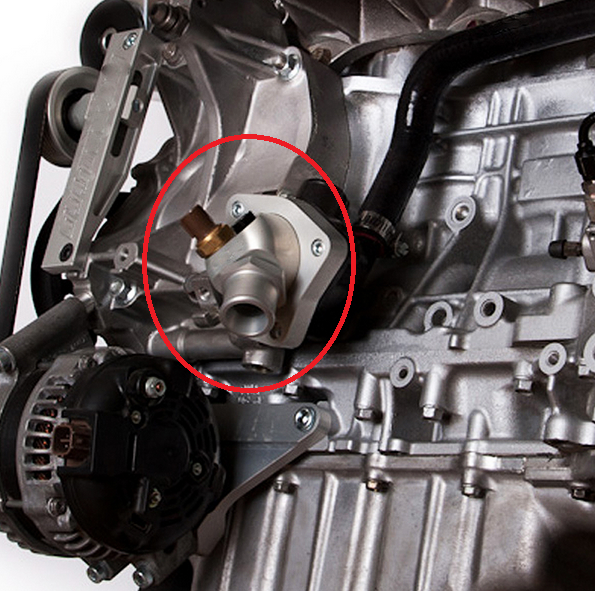 One slight suggstion if you intend to install your coolant guage sensor in this housing.The slight problem is that the guage port which is specific for this is not on right location.i mean if we install it in that port the sensor touched the thermostat valve inside of housing.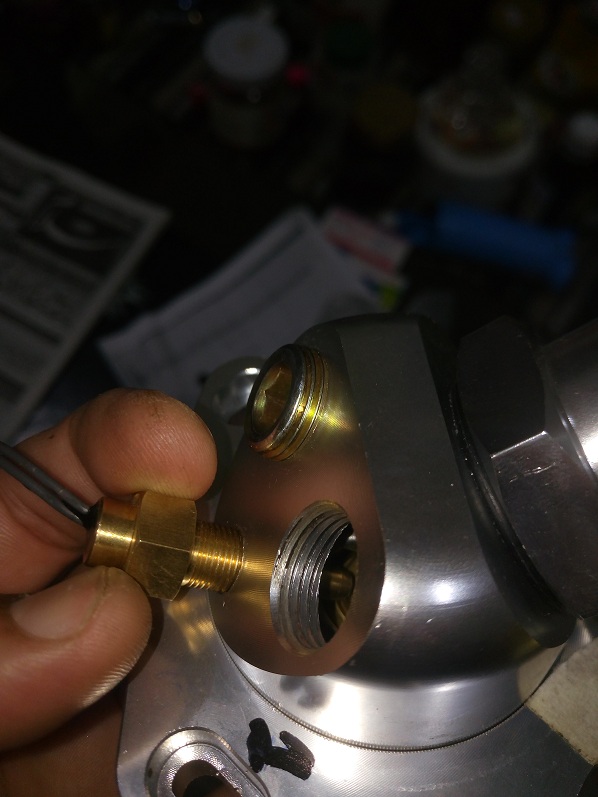 I went to machine shop and made them a hole in a screw for my water sensor.The screw used was the common transmission drain bolt on most Honda transmissions.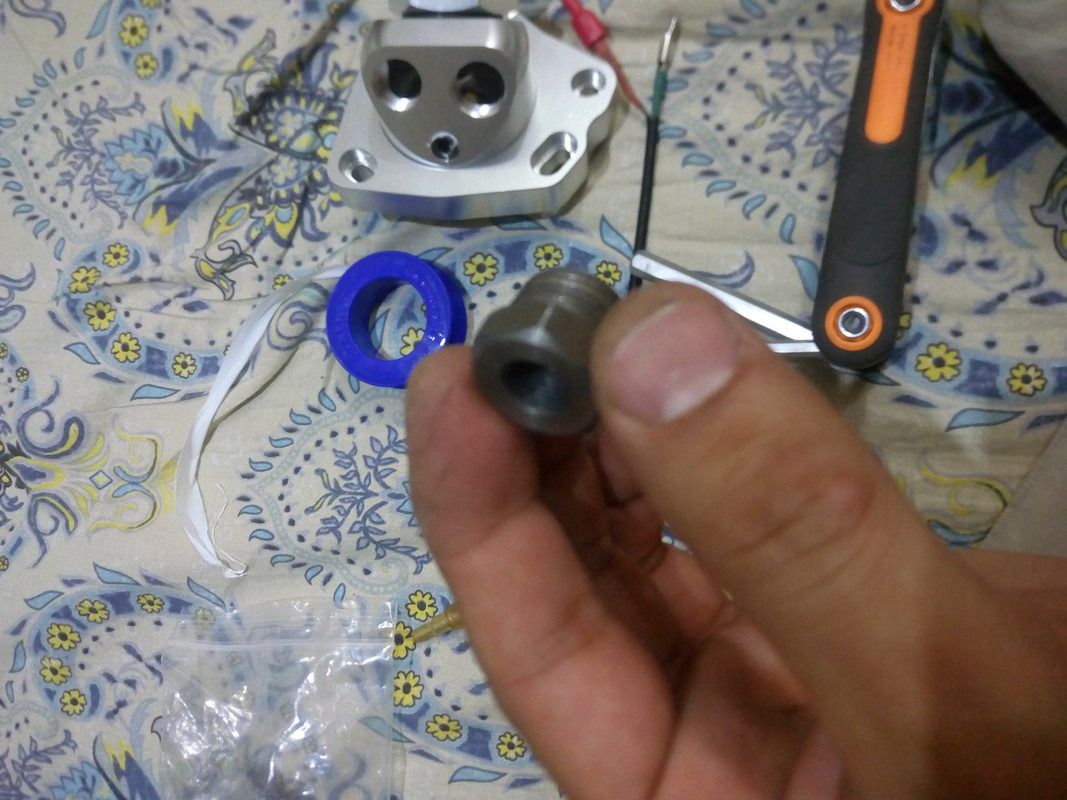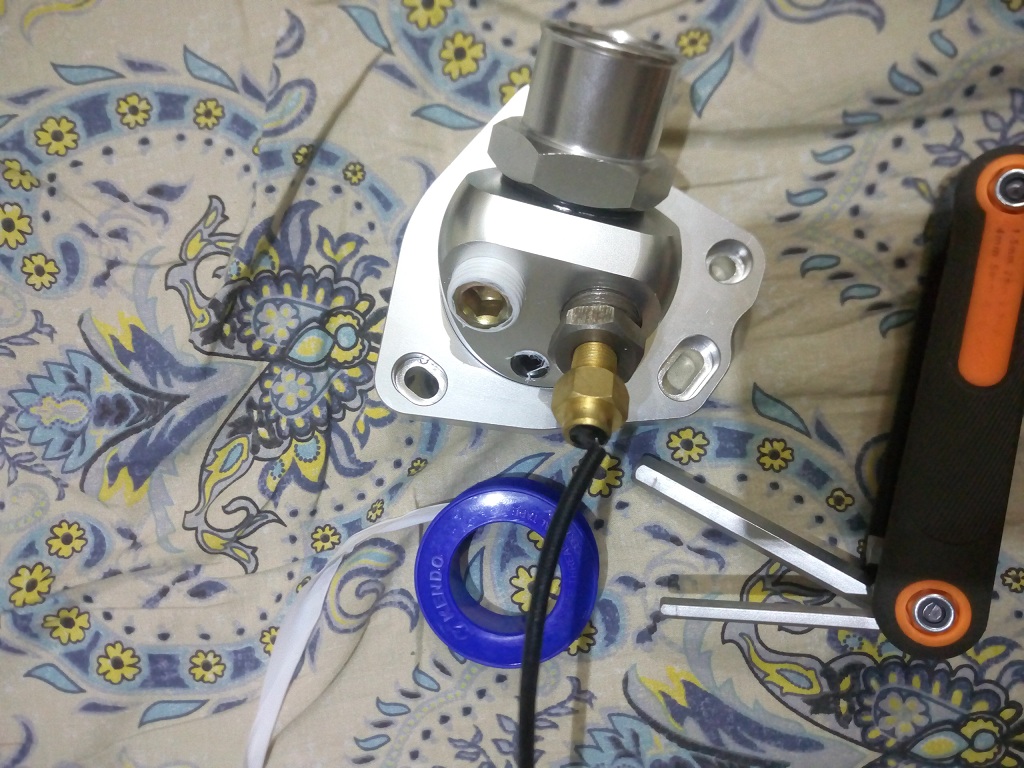 Finally its not hitting the thermostat valve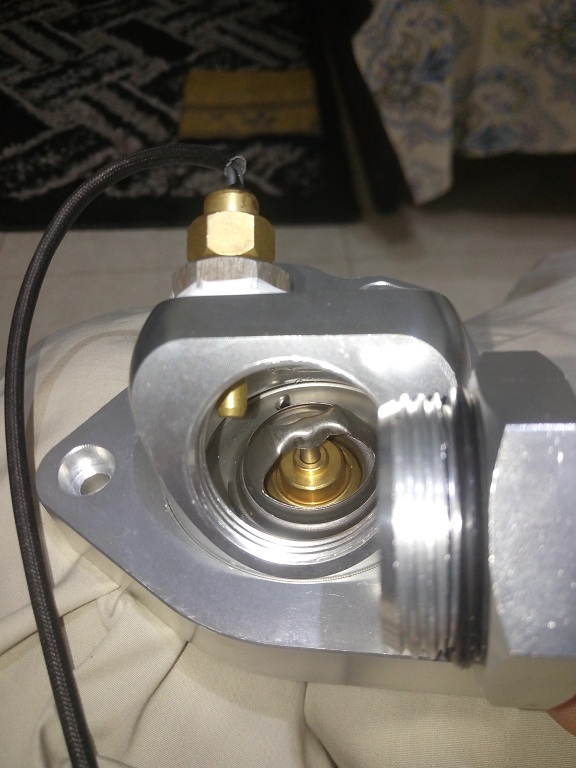 Final fittment