Tire Shine Treatments
---
What are you guys using to shine up your sidewalls? I was never a big fan of it until I saw how it looked against the Polished Metal Metallic next to the black wheels. I'd been using some Armor All Tire Foam, then tried some Meguiar's Hot Shine, but that left the tires a brown color after about a week. I only want spray junk, because I'm not going to get down there and use some gel crap on a sponge (well, okay, the real trouble is getting back up after using something like that).

Any recommendations? I'm still with the Tire Foam for now.
Junior Member
Join Date: Jun 2015
Location: Québec, CA
Posts: 67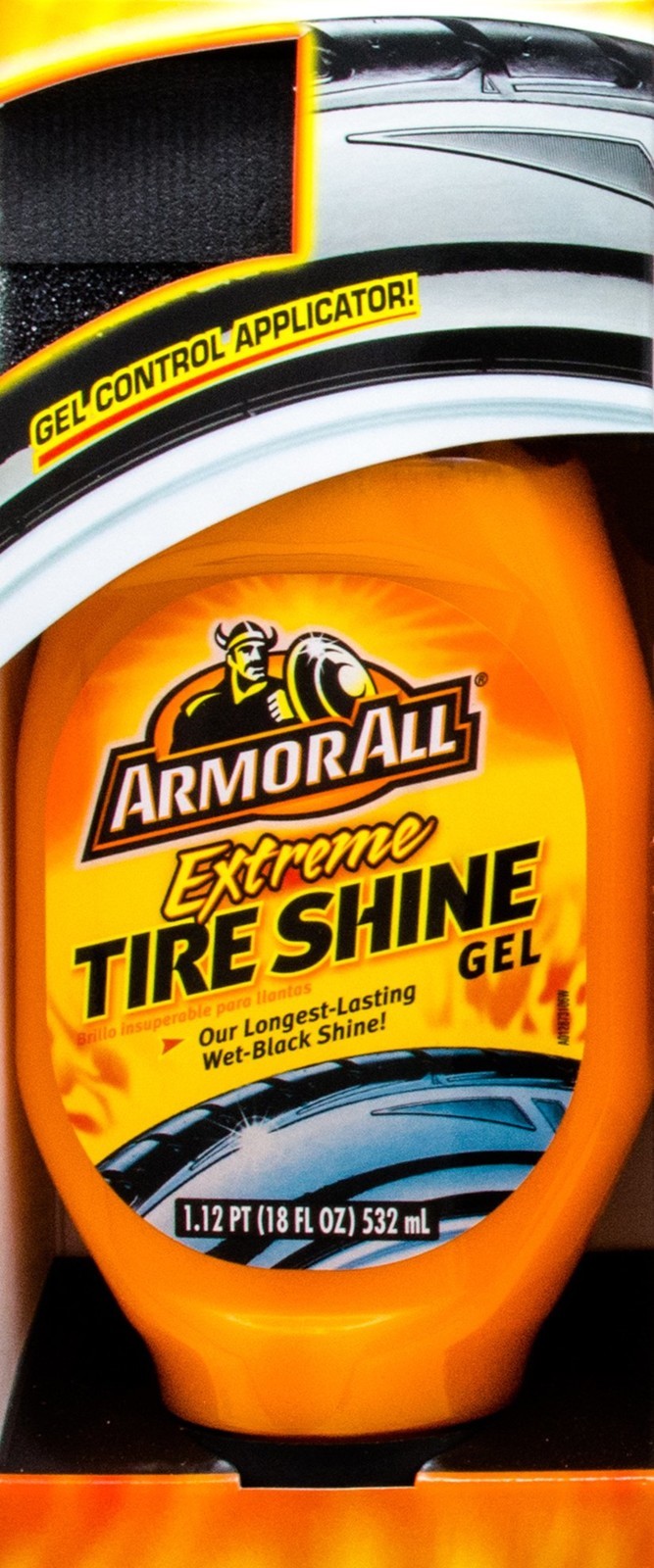 Clean your tires with soap and a brush first , then apply tire shine. Wait 30 minutes and use the gel control applicator without any gel to remove any leftover.
Senior Member
Join Date: Jul 2017
Location: Melbourne, Australia
Posts: 203
I used to use spray wet look shine, now im using the Meguiar's fancy gel stuff, when i run out of that though ill be changing to silicon spray because it looks good and lasts a lot longer than ordinary spray on shine.

The gels quite good but its expensive and a pain to apply, smells delicious concerningly like grape fanta lol.
I'm a fan of Black Magic Tire Wet. I use an applicator for better coverage. It's good stuff.
I'm now on the hunt for a good wax since my favorite (Black Magic Liquid Wax #48016) has been discontinued
---
2016 CR-Z EX-L w/Nav CVT
I'm all over this.
I'm not only too old, crippled, and lazy to bend down to gel wipe and remove excess crud off my rubber, but I have enough tires to assemble an 18 wheeler right now.
So this is my go-to for black and protection:
(sorry the picture has the French side of the can. It's just Simoniz Tire Foam.)
Gives you that lovely 1950's white-wall look for about 5 minutes and then stays black for quite a while.
It cleans and protects, but doesn't really shine like you probably want.
But man is it easy to apply. Overspray has never caused me a problem, either.
But if you want wet shine, you may prefer to try this instead:
It is also spray-and-go. No wiping required, unless you want lower gloss (then just wipe before it's dry).
The latter is not a cleaner (yup, they'll sell you one of those too if you keep your wallet open for long enough!). If you care.
---
Eco Stig
SOME SAY, that when he gets into his car, he plugs the IMA cable into his left ear … but no one can tell who is charging whom!
Super Duper Member
Join Date: Mar 2017
Location: Wisconsin USA
Posts: 1,610
Quote:
I'm all over this.
I'm not only too old, crippled, and lazy to bend down to gel wipe and remove excess crud off my rubber, but I have enough tires to assemble an 18 wheeler right now.
You have me sold, assuming I can find that brand. If for no other reason than I can relate to (and sadly, resemble) your opening pitch.
Premium Member
Join Date: Jun 2014
Location: Somerset, OH
Posts: 5,291
Another vote for Simoniz, coming from a guy who actually uses Meguiar's Hot Rims Wheel & Tire Cleaner to clean the wheels/tires with a spray on--rinse off method (but it gets expensive, with having to keep my whites, white, and my blacks black.) Every once in a while, if I want a shine without doing anything but spraying it on the tires and walking away, I use Stoner Trim Shine. I also spray all the black panels with that Trim Shine--the mud guards, fender well covers, and engine bay rubber/plastic parts.
I'm still trying to fight off all that old age sheot that's supposed to come with an equal amount of wisdom, so I'm going to give Simoniz a shot next time.
---
2013 Honda CRZ EX PWP w/navi CVT and the 6-Speed |
Litz's 2013 PWP Build Thread
| HPD | Sprintex | Mugen | BLF | Seibon | Tanabe | Heko |
DIY: CVT with 6-Speed shift boot
the speed of sound...the speed of light...the speed of love...the speed of white!
Super Duper Member
Join Date: Jul 2014
Location: glorious Galt CA
Posts: 3,930
Do we still get Simoniz in the US? Seems forever since I've seen any.

And if Stoner's making a product, I'd try it just on the strength of how good their glass cleaner is.

Much thanks for all the opinions.
Member
Join Date: Nov 2016
Location: Indiana
Posts: 123
The only stuff I've used for the past couple years is "Tuf Shine Tire Sealant." You can get a kit on Autogeek that will have the tire cleaner as well and a brush for $39, but you won't need to buy anything else for over a year or more. Just as it is with paint, the quality of prepping them will go a loooooong way. Spray and let the cleaner dwell for a minute or two, and then scrub vigorously, then rinse off. For heavily neglected tires, I've had to repeat this step two or three times for clients. You want to get to the point that the suds of the cleaner aren't turning brown anymore when you're scrubbing, just staying white. The "Tire Sealant" is my go to because it's by far and away the most durable product I've ever used, and I've tried a little of everything. It's still holding up, and I applied some in November of last year. It survived one of the harshest winters we've had in years. You can also apply to your own preference. I prefer a more of a satin look, but 3 coats will yield a much "wetter" looking sheen. The tires will clean up much easier as well. It'll just need a light soap, if that. Sometimes it's just a quick pressure washer blast. Sorry for the rambling, it's just a product that was a game changer for me and has made my life easier.