Handy-man
Join Date: Apr 2013
Location: Orlando/Davie, FL
Posts: 1,637
あゆみです。(numberoneoppa build thread)
---
Hey guys. For those of you who weren't at the 2nd annual CR-Z meet or aren't a FL local, yes, I bought Kyle's former CR-Z (kyleseghatch). I've given her a new name, Ayumi, as I intend to give her a completely new identity.

For those of you who aren't familiar with the car, here's a bit of information: she's a 2011 black Honda CR-Z EX, 6MT. I'll be editing this build thread a ton throughout the next days, weeks, months. I plan a total transformation for this car, bringing it from already being COTY to an absolute icon of the American CR-Z scene among some of the other incredible builds on this site.

I'd post pictures now but I'm lazy.

Plans? Interior rework, turbo with swapped pistons and custom exhaust. New bumper, red recaro ITR seats (DC2). Harnesses, removable wheel. ETC ETC ETC. ****'s going to be HAM. Stick around.
Red&Black <3
Join Date: Jun 2012
Location: Earth
Posts: 5,938
Super Duper Member
Join Date: Dec 2013
Location: D'Iberville, Mississippi
Posts: 1,921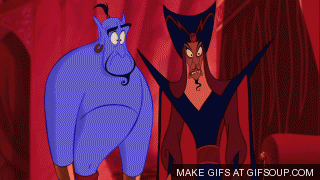 ---
The Sprintex Predator - 2012 Honda CR-Z CVT
// BaysonR // Megan // Spoon // Progress // Sprintex // AEM // BLF // Plastidip // GlowShift // iJDMtoy //
Cryo's Build Thread // DIY Grill LED Mod // IG: @cryonic_zf1
Super Duper Member
Join Date: Apr 2013
Location: Normal, IL
Posts: 1,230
YAY!
Glad to hear we didn't lose you, or this amazing car.
Looking forward to seeing what you do with it.
Based on past experiences, it's going to be a wild ride.

Good luck, and enjoy it!
---
Eco Stig
SOME SAY, that when he gets into his car, he plugs the IMA cable into his left ear Ö but no one can tell who is charging whom!
Elite Member
Join Date: Dec 2010
Location: Cape Cod, Mass
Posts: 718
I was wondering what happened to it. He over in CRX Community now.
---

But Josh, wasn't Kyle's car perfect the way it was?
---
Quote:
Art, I think your a really hot guy.... Like super cute.
Handy-man
Join Date: Apr 2013
Location: Orlando/Davie, FL
Posts: 1,637
I also got to experience this not with josh tho..........
Handy-man
Join Date: Apr 2013
Location: Orlando/Davie, FL
Posts: 1,637