Here are two photos of my CRZ the day I picked it up:
It is a CRZ GT with Satnav.
Comes with Dyanimique+ pack which is the carbon front lip, side skirts, rear diffuser and tailgate spoiler.
Also have the optional 17" Electra alloys, HID headlights, leather heated seats, privacy glass, panoramic sunroof, upgraded sound speaker, subwoofer in the boot, rear parking sensors, USB port, AUX port, and as a "good will" gesture some floor mats...
Soon to have Splashguards and some Mugen bling
DSC02063.jpg
DSC02067.jpg
Elite Member
Join Date: Jul 2010
Location: Bronx, NY
Posts: 671
Here are some pictures of my CR-Z.
Senior Member
Join Date: Nov 2010
Posts: 458
just bought my crz on november 9th, 2 days ago. already took off the badges and tinted my foglights yellow /: future plans within 2-3 months are eibach prot kit springs, eneki nt03+m 17x8 +35 wheels, and the seibon front lip.
Elite Member
Join Date: Aug 2010
Location: Miami, FL.
Posts: 843
Was at the dealer today, just to look around and found this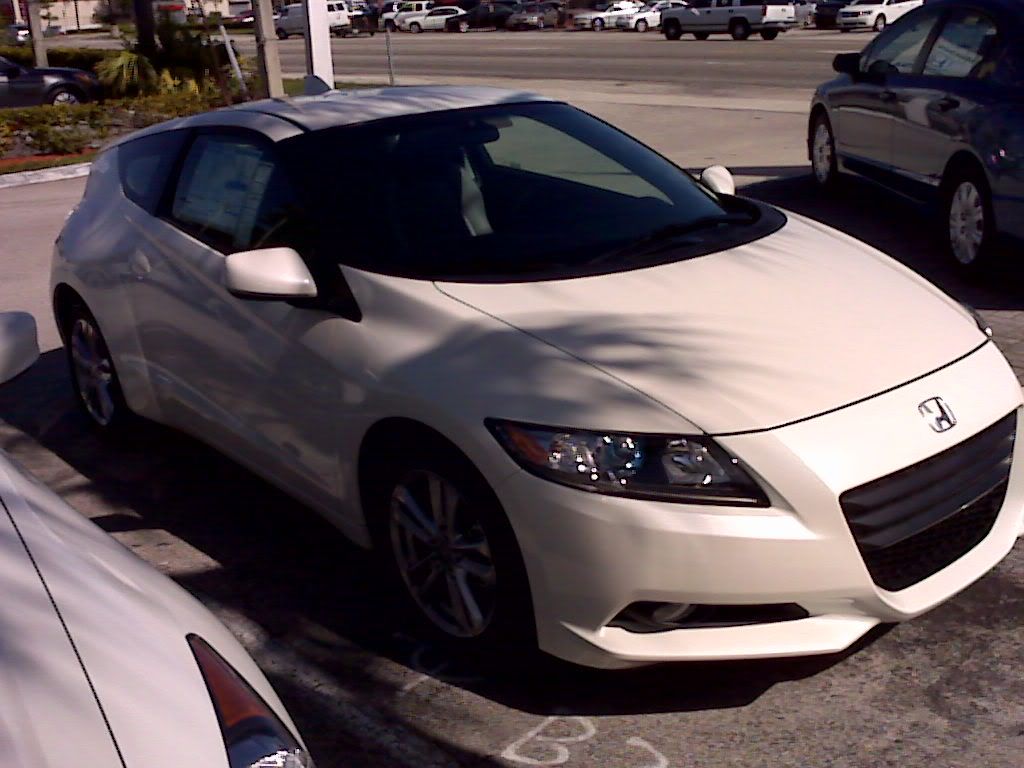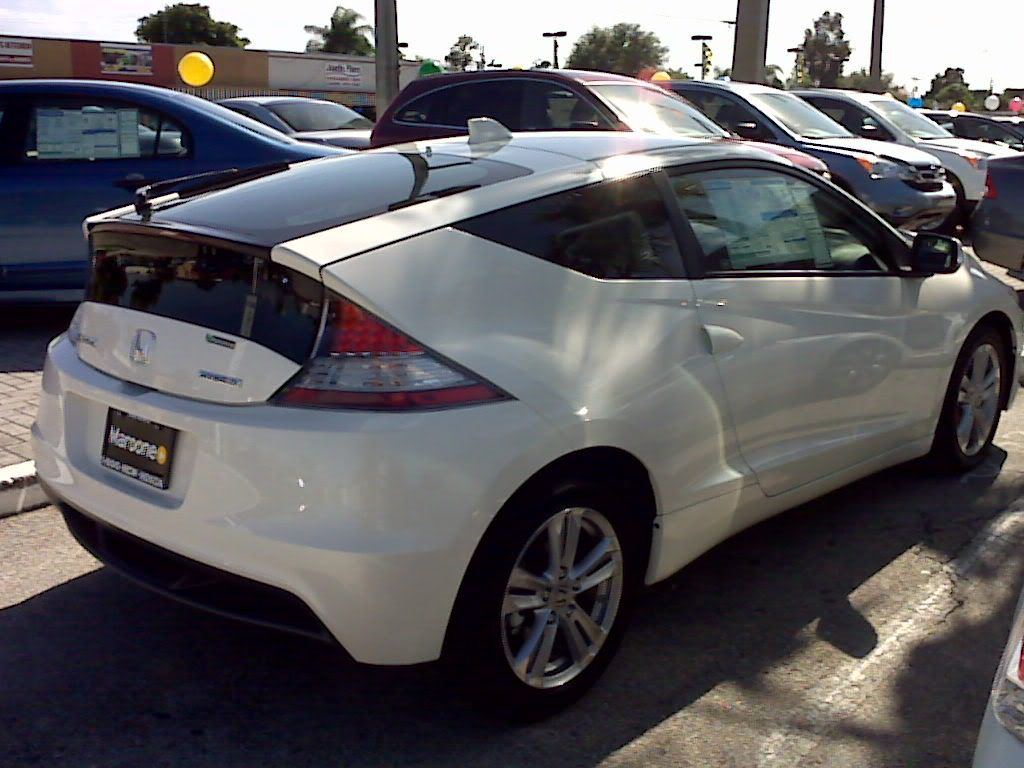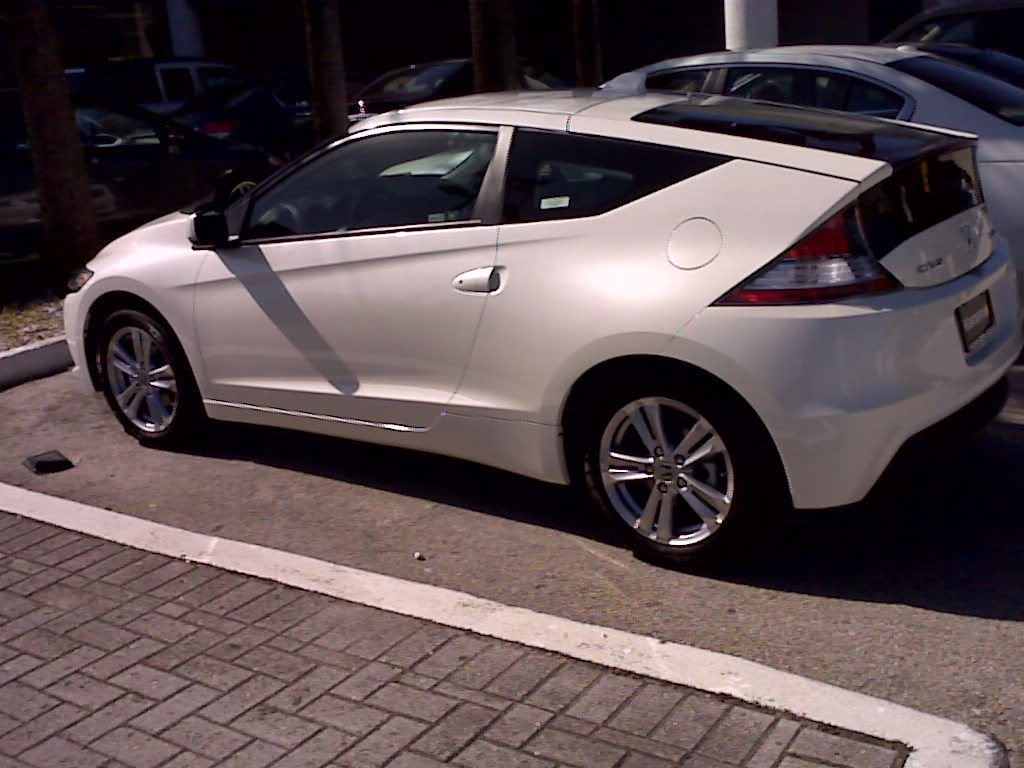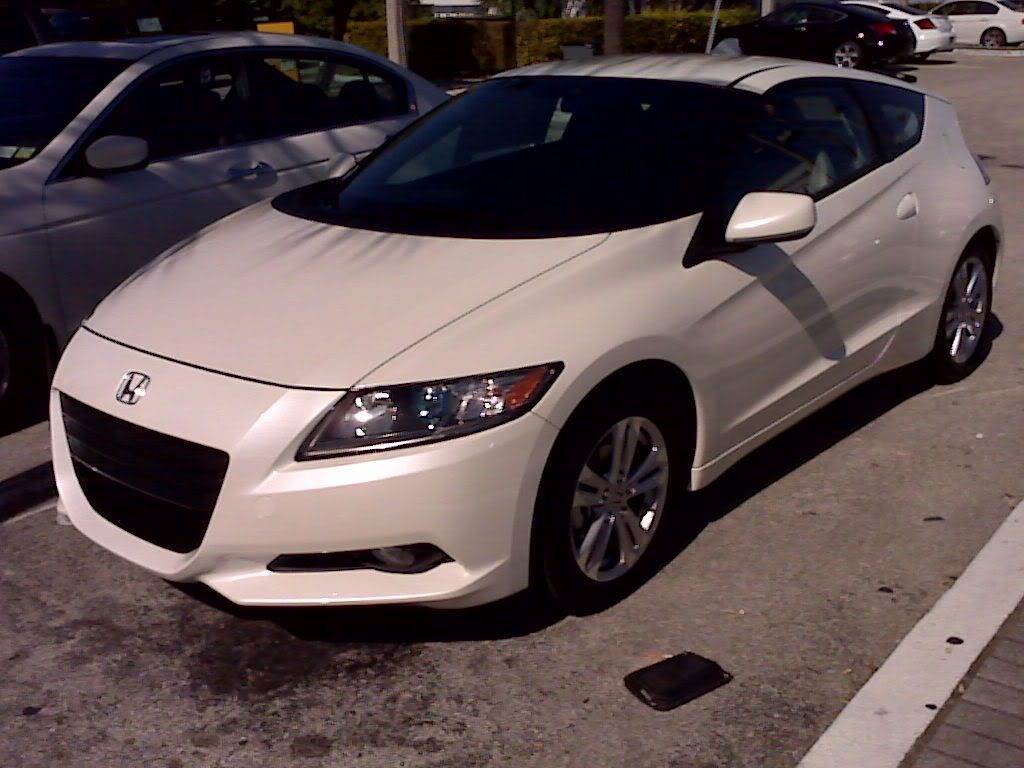 It's an EX W/Navi 6MT
Super Duper Member
Join Date: Mar 2011
Location: California
Posts: 1,498
Newbie
Join Date: Mar 2011
Posts: 41
Senior Member
Join Date: Jan 2011
Location: Work in Santa Clara - Live near Folsom CA
Posts: 421
Super Duper Member
Join Date: Mar 2011
Posts: 1,858
hmmm I'll play. Here's some pics of mine